Hi friends! Hope your day has been as lovely as these flowers 😉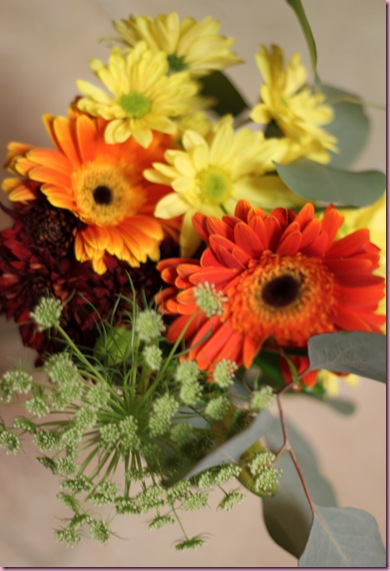 Lunch plans with a friend were re-scheduled, so I adjusted the day's plan as necessary: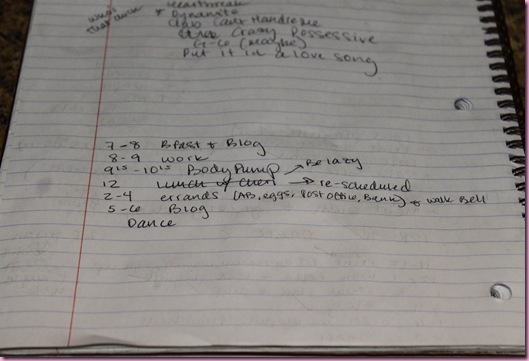 (Be lazy? Done and done)
After BodyPump (which was killerrrrrr. My biceps hate me), I munched a mahi burger over greens with mustard, and started to tackle to-dos.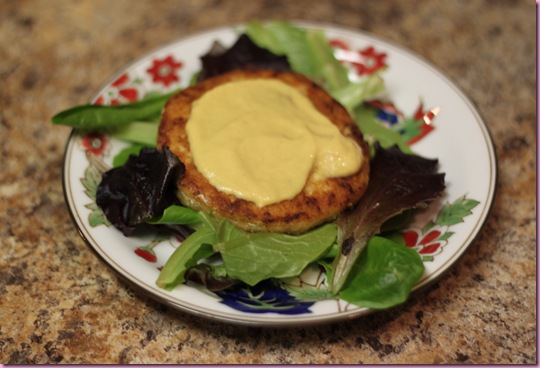 Bell and I took a walk, then picked up the madre to run errands (she's a fun errand buddy), stopped by to see my nana, tata and cousin who were at lunch, and then came back to make some lunch.
It ended up being the most legendary salad beast of 2011 😉
The base: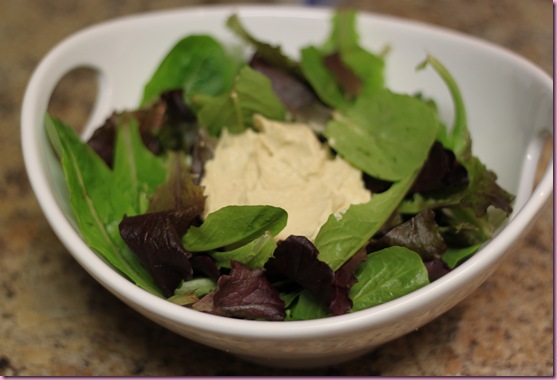 Greens and hummus
I knew I'd be using quinoa for the topping (which I lurve), but on its lonesome it leaves something to be desired.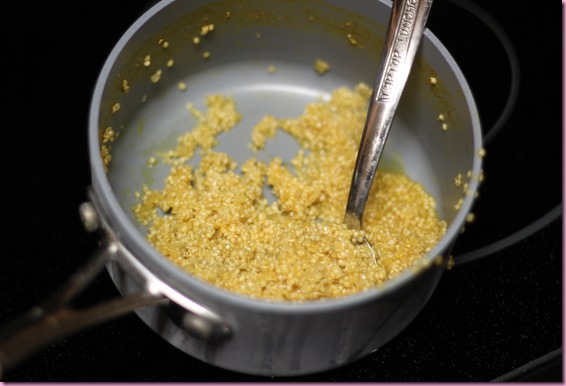 (2 servings- I saved half for tomorrow's lunch)
A little chopping action: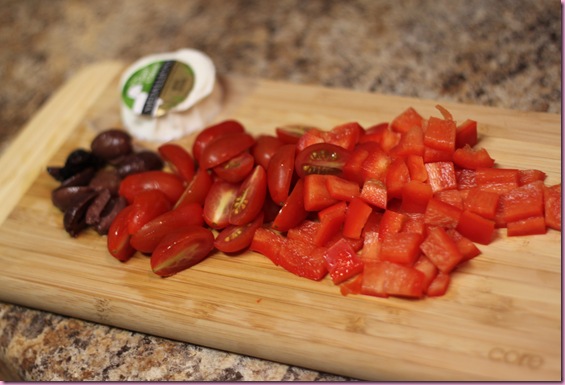 Ka-POW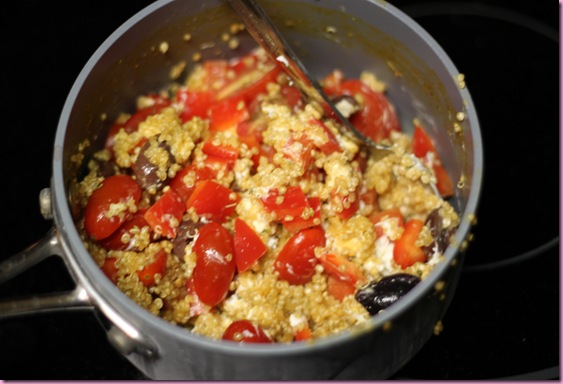 A beast to end all beasts: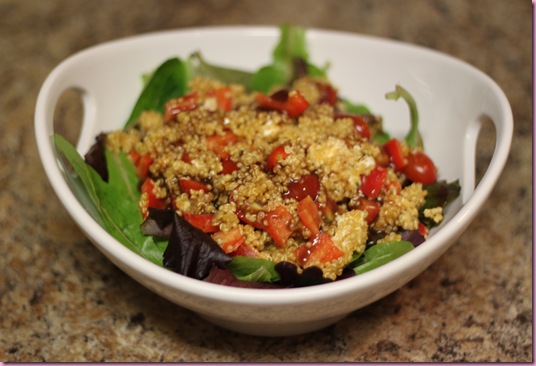 Greens, hummus, topped with quinoa, red bell pepper, grape tomatoes, kalamata olives, crumbled goat cheese, oregano, sea salt, cayenne, drizzled with balsamic.
Please try hummus and balsamic together. Holy foodgasm face.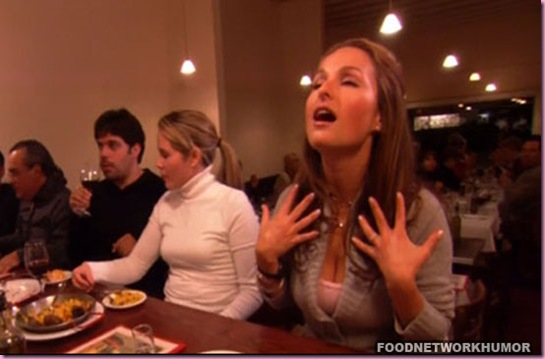 Source
Speaking of foodgasms, I also made some amazeballz to enjoy the next couple of days- they've been perfect little snacks!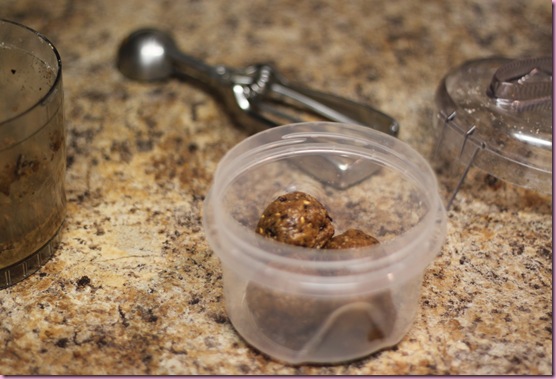 I'm out- I hope you have a great night! <3
xoxo
Gina
Today's tip: Beef up your grains! Grains are fine and dandy on their own, but adding mix-ins can make them more voluminous and filling, and give a fun texture variety.
Some favorite combos:

-Greek style (above)- adding in cucumber, mint and parsley is delicious too

-Brown rice with saffron and peas

-Wheatberries with dried cranberries, goat cheese, orange zest and chopped fresh spinach

-Whole wheat couscous with raisins, slivered almonds, fresh parsley

-Millet with a little curry powder (or sauce), chopped cauliflower, cilantro

-Brown rice with nana shoyu, scallions, carrots, red bell pepper and chopped snap peas