Hiiiiii 😀 Happy humpday/Indian Food Wednesday! Who's celebrating? I'm actually meeting a friend for Italian for lunch, so for me it's going to be Italian Food Wednesday 😉
I've created a monster.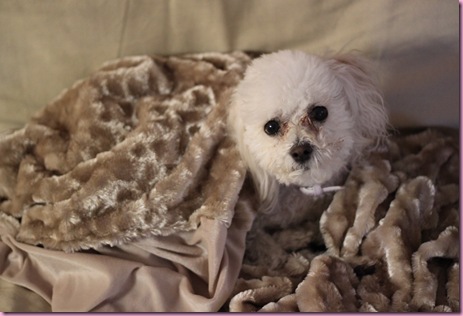 The other night, we had the heater on but it was still a little chilly, so in bed, I lightly *tucked* a blanket around Bella so she would stay warm. She didn't move all night- she was so happy. I've done it a few times with a throw blanket on the couch… and now, whenever she's near a blanket, she'll scratch at it and then look at me, waiting for me to come tuck her in. What a goofer.
For breakfast, I had the usual green juice: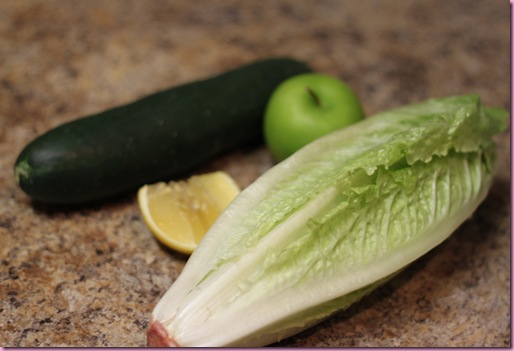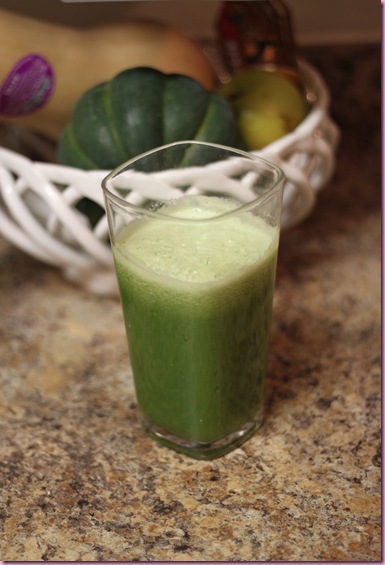 and some purple oats.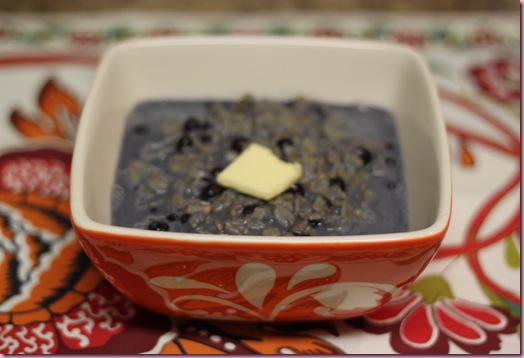 A serving of Bob's Red Mill GF oats cooked in almond milk, with frozen organic blueberries stirred in (they heat up while the oats finish cooking), and a smidge of organic butter.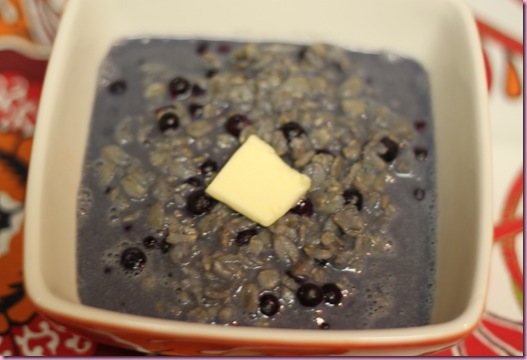 So since I stopped being lazy about cleaning the juicer, I think it's really helped with my energy levels. I've slowly stopped the multiple packs of Via (even though they're so delicious!) and haven't really felt the need for coffee lately. It's such an easy way to get fruit and veg servings.
When I'm in a hurry or just want an extra dose of greenery in my life, I've been enjoying this mixed with water or in smoothies: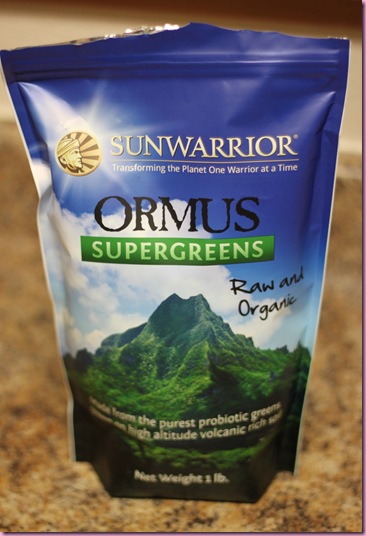 Supergreens!
An amazing source of probiotic greens with alfalfa, barley grass, wheatgrass, oatgrass, peppermint and Stevia. Everything is organic, cold-pressed to preserve the nutrients and gluten free.
The color is a little funky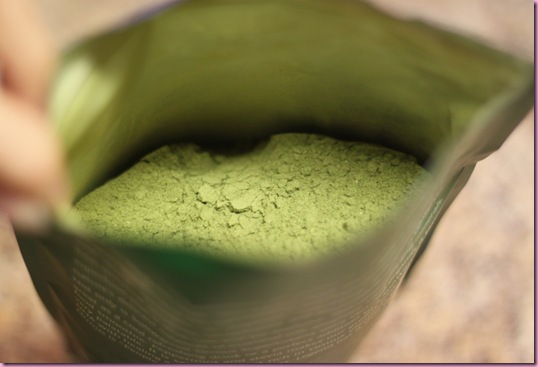 but the taste is LOVELY. Very mild, slightly minty and sweet. Delicious.
It's been a good option for me because I'm pretty choosy with the greens I'll juice or put in my smoothies- romaine and spinach are my best bets. Kale tastes like sweaty gym man, and I don't have a wheatgrass juicer. This is an easy way to get variety and extra nutrients.
If you've been wanting to try the Supergreens, make sure to *follow me on OpenSky*- we'll be sending out an email to the followers with tomorrow's crazyawesome promo.
I'm off to the gym 🙂
See ya later today!
xoxo
Gina
Something to think:
"Put your heart, mind, and soul into even your smallest acts. This is the secret of success." –Swami Sivananda