It's end of an era over here…
Two nights ago was Liv's first night in her crib and also without her swaddle. We figured it was time to stop since she busts out of it every night anyway and she can roll over from back to tummy. She's almost too big for the bassinet, so we decided to try out the crib to give her some extra room.
Even though she's literally 20 feet away from the bed –the nursery is attached to the master- the first night, I missed having her next to me in the bassinet 🙁 On the other hand, I slept really well since I didn't hear the funny noises she'll make during the night, just the legit fusses. It took her a second to get used to the crib, but she only woke up twice for food and snuggles, then happily back to sleep. She looked so sweet with her hands overhead, comfy and crashed out.
Last night, on the other hand, was the polar opposite.
It's mostly my fault because I put a sleep sack on her to keep her feet warm, which she ended up hating, and then was up every hour. Not hungry, just overtired and not stoked to be in the crib. Eventually I brought her into the bassinet, and when her arms kept smacking the sides of it, back into the swaddle. That was only thing that stopped the insanity, but by that time it was 6am and I stayed awake, afraid that she'd roll over.
I've heard of these Zippadee Zips from a few different websites, and while extremely goofy –like a star wizard jumpsuit- they're supposed to be a good transition piece from swaddle to nothing. I ordered one for Liv, but am wondering if she'll hate it since she didn't like the sleep sack.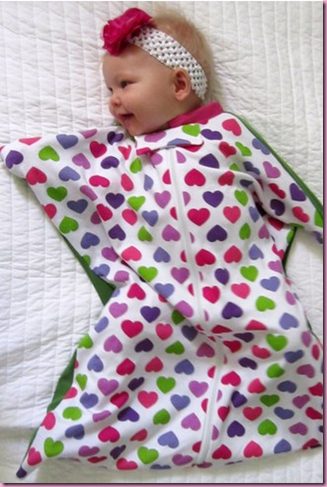 Source
For naptime, I'm still swaddling her – she sleeps better and it's easy to make sure she doesn't roll over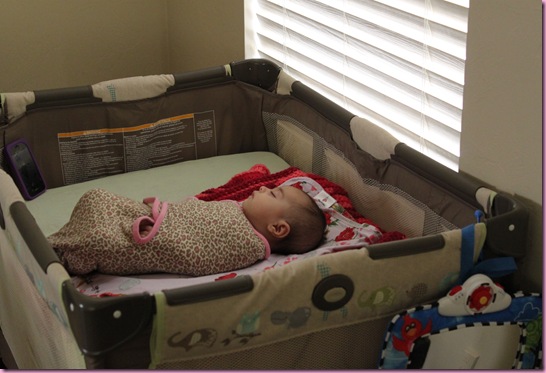 but I have no idea how to break the swaddle at night.
Any ideas?