Making and breaking habits
It was a quiche kinda night over here.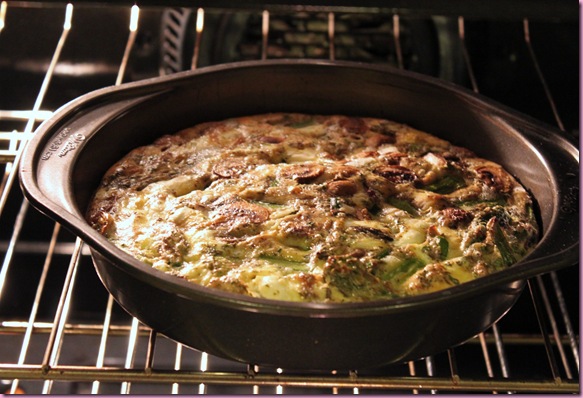 It took me about 18 years of life to learn that quiche starts with a "q." 😉
The Pilot came home from work, and I wanted to make something quick and easy so we could hang out a little bit before being sucked into our respective laptops.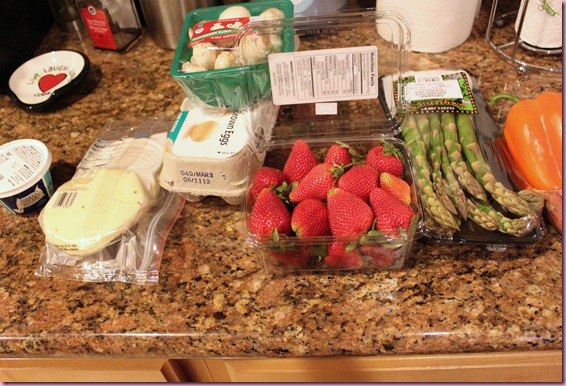 (Snacked on strawberries while I cooked)
I used this recipe, and baked it in the oven instead grilling,
mushrooms, shallots and asparagus for the veg.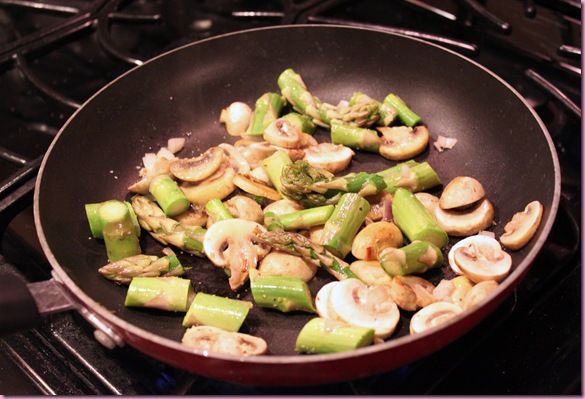 Of course, Miss Bell wanted in on the action but she loves all things that are not for her 😉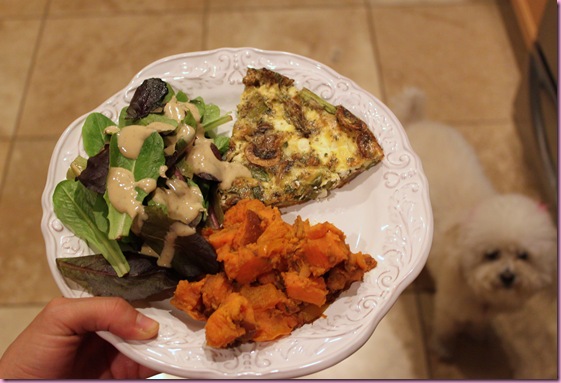 I enjoyed a couple of pieces with a BBQ sweet potato mash (with bell pepper, cumin, chili powder and a little bit of BBQ sauce) and greens with Goddess dressing.
Yesterday while I was at the gym –I did the Biscuits are burning workout again- I was thinking about how fitness has become a part of life (instead of something I have to motivate myself to do, like when I was first getting started) and got to thinking about habits: the fitness/food related ones and all of the others. As far as good habits go, I'm good about grabbing a handful of salad or some type of greens to go with meals, and I'm a flossing fanatic- I almost always have some with me. For bad habits, to name a couple: I'm terrible about remembering when to put new contact lenses in, unless they start to get uncomfortable or I rip/lose one. As I typed that, I realized that I've been wearing the same pair for, ugh, 6 weeks instead of the recommended 4 (mental note to put new ones in tomorrow). I also have a tendency to stack recycling in the garage until it makes it to the bin –Jenga master!
As they say, it takes 21 days to create a new habit. What are some of your good habits, and the ones you're working on changing?
This morning, Livi and I are heading to Whole Foods to walk around a grab a green juice,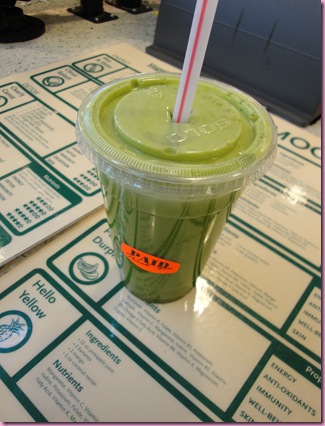 and back home for her next meal and nap while we catch up on The Bachelor and The Voice. Hope you have a wonderful day <3
See ya later with a Family post!
xoxo
Gina
Zumba song of the day: It's a GOOD one, but you can't go wrong with Pitbull 😉