Hi guys 😀 Happy Sunday! Hope you're having a wonderful and relaxing day so far.
The past 24 hours have included two different kinds of cake 🙂
Exhibit A: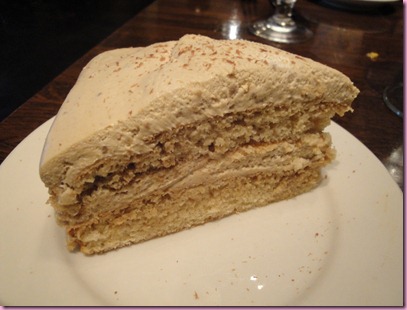 Exhibit B: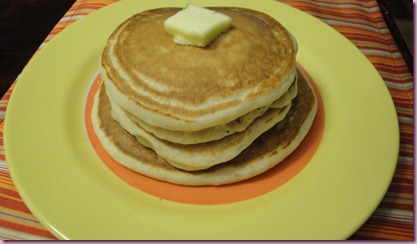 Last night, after TurboFiring it up, I made a REAL dinner! The pilot has been a working machine lately and flew nights last week, so it was the first time in a while that I've made a legit meal for both of us 😀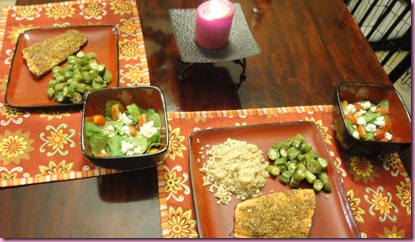 We each had salads with honey goat cheese, grape tomatoes and spinach (with Garlic Gold and Annie's Honey Dijon vinaigrette)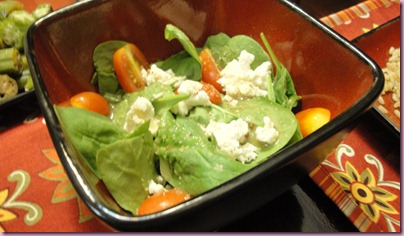 Salmon (a test recipe that I'll share with ya soon, but I promise it was delishhhh) and baked okra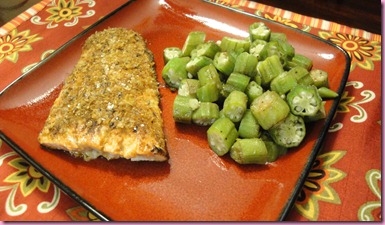 the pilot also had some brown rice.
After dinner, we met some friends at Two Friends for drinks and dessert.
Two glasses of Riesling the size of my head: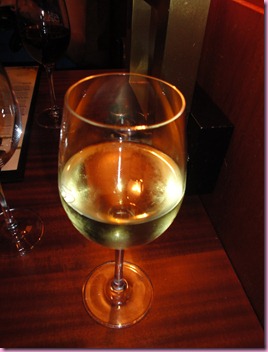 + Tiramisu shared with the pilot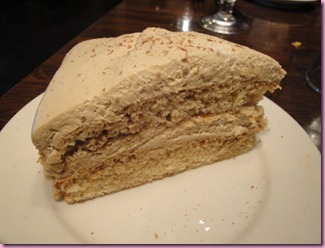 (Don't you just want to grab a fork and dive in??)
I LOVE Two Friends Tiramisu. Not soggy at all- so fluffy and decadent.
This morning, we brought back a tradition: Pancake Sunday 😀
I know Heaby also celebrates Pancake Sunday with her hubs. The pilot and I used the make pancakes every Sunday when we lived in North Carolina and would eat our 'cakes on the front porch and listen to country music.
Pancake Sunday is back, yo 🙂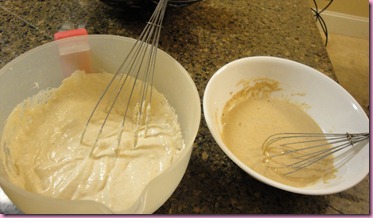 For his batter, we used *this recipe*, and I had Perfect Protein Pancakes.
His: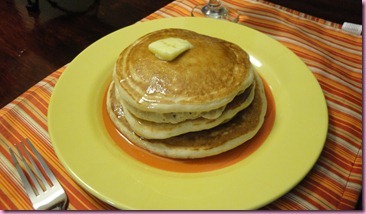 Hers: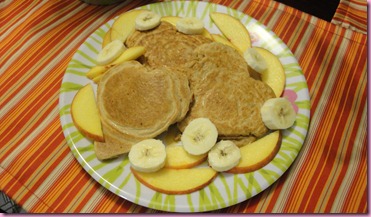 Well we're off to the farm to get some eggs and veggies, then back to the casa for clean-stravaganza and to work for a training appointment.
See ya tonight!
xoxo,
G
Something to talk about: Do you (or did you) have any food traditions? Pancake Sunday, Indian Food Wednesday, Taco Tuesday?? Growing up, my dadoo would always make us waffles on Saturday before our soccer games (yes, I played soccer for a little while.. and I was the goalie would would sit and pick flowers). What's your pancake topping or mix-in of choice? I love fresh fruit and maple syrup, but chocolate chips reign supreme.
Zumba song of the day: "Stand by Me" by Prince Royce