Hi guys! How's your day been?
We've had an awesome Sunday 😀 It included a visit to Robert's Farm, where we picked up this very nice melon.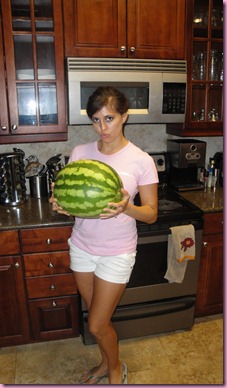 Our friends Dave and Michelle came with us—I can't believe it's been so long since we've made a trip out there. (You can read more info about the farm *here* and on my last post about it)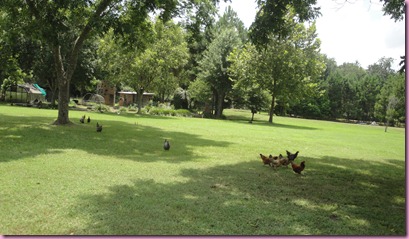 We were greeted by Bonny, who owns and works on the farm, and two donkeys.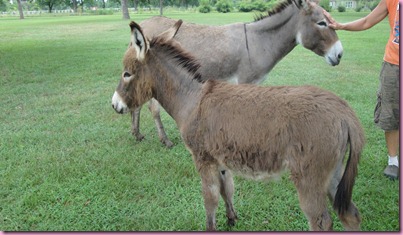 Sarah is the older one, and the little one, Pumpkin is in the process of losing her baby fur. Bonny keeps the donkeys to protect the other animals from coyotes and hawks.
Since it's been so stinkin' hot in Valdosta, the veggies weren't as abundant as usual, but we still got to walk around the gardens and check everything out.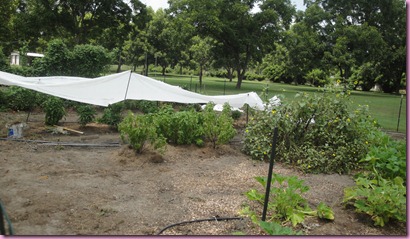 HOLY basil!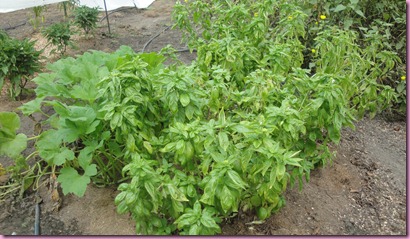 Bonny harvested a ton of basil, banana peppers and green bell peppers for us.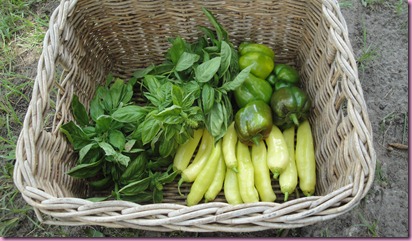 Next, we went over to see the chickens, who walk freely and happily around the property. Bonny has names for all of them 🙂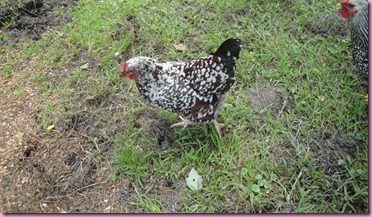 Thank you, lovely chickens for our eggs 🙂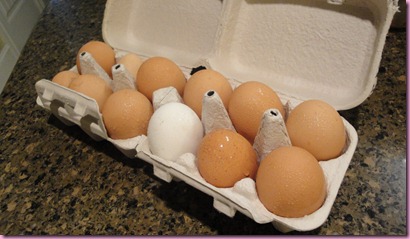 We also spotted a banana spider… check out the "skull face" and funny hat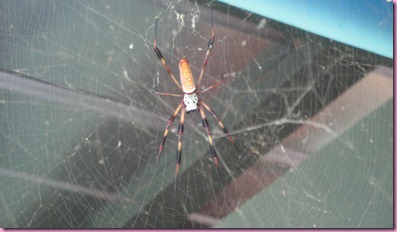 After the farm, we went to Publix to grab some goodies to go with our farm feast.
To go along with it, I made some marinara sauce using the fresh basil… our house smells like heaven.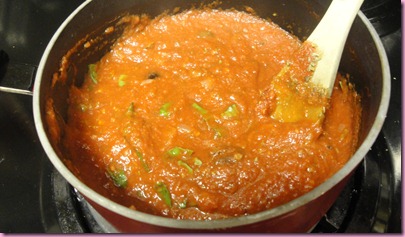 The pilot decided to tackle the watermelon chopping duties: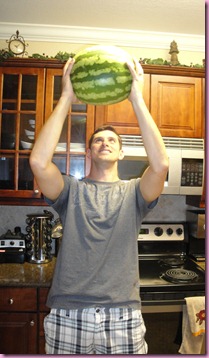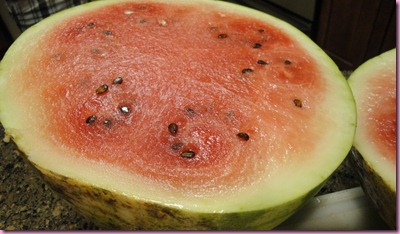 I'm off to make the rest of the delicious farm feast 😀
See ya in the morning! <3
xoxo,
Gina