Hi guys! How's your weekend going? Hope it's been lovely so far 😀
Sorry for no post this morning– it was the first night all week that I've actually been able to sleep…. so I lived it up 😀
This morning I had an AM training appointment, so I munched bfast cookie cereal with a local peachie before work: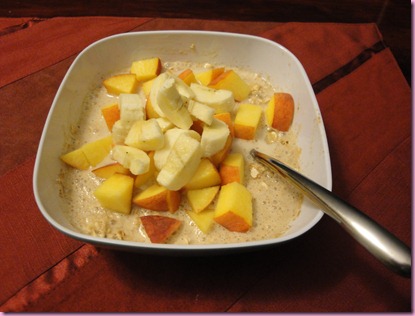 Got a haircut (just a trim):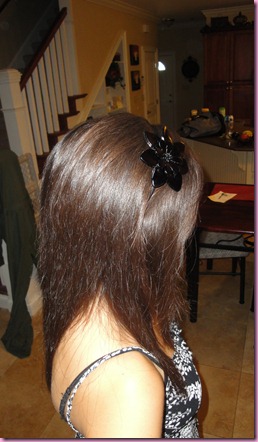 and then the pilot and I hit up the Main Squeeze for smoothies.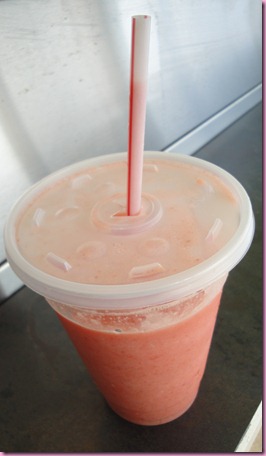 (Orange juice with banana and strawberries)
Since we weren't quite ready to go home, we hit up the mall.
Just to give you an idea of how sad the Valdosta mall is, here's a pic: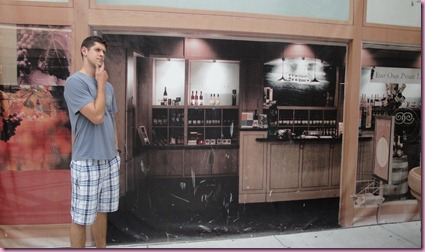 That's not an actual store. Outside of the mall, they have pictures of stores… not real ones. Not joking 🙂
Thank you for the seksi black heel vibes- they WORKED!
We have a winner: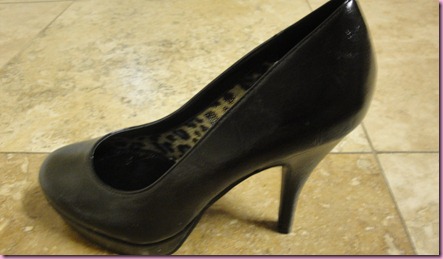 I just wanted something basic since my dress has a lot going on. Lurve the front platform and these are super comfy.
We also hit up Targizzle and the health food store.
Snackage, courtesy of Andi 🙂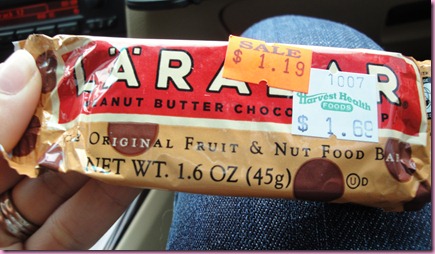 Glorious.
I'm off to chillax with the pilot and puppers and then it's TurboFire time. After that, I'm making a *real* dinner! It's been a while, so I'm excited 😀
Have a wonderful night <3
Gina
Today's workout jam: "Two Weeks" Grizzly Bear (awesome for a nice slow climb)