Hi guys 😀 How are ya? Hope that you've all had a wonderful day! We're back in Valdosta.. I'm stoked, can ya tell? 😉 I'm actually not bummed to be back after having such a lovely weekend.
This morning, despite all of the vino from last night, I got up early like a champion and went to Bikram yoga. Not gonna lie, some poses were a little extra painful, but I made it through and was so glad I did.
When I got back to the hotel room, the pilot and I checked out the menu for room service.
The pet menu always makes me smile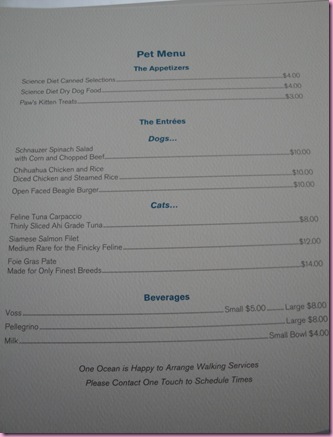 Open-faced beagle burger, anyone? 🙂 Bella and Viesa would be all over that.
They brought in the tray of goods.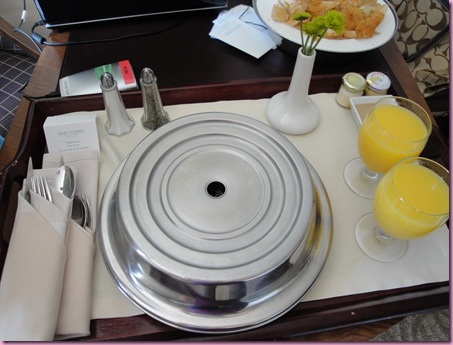 Two fresh-squeezed orange juices,
a panini and house-made chips for the pilot: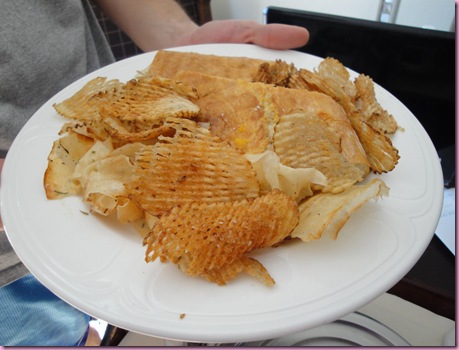 and I asked for a salad with veggies and goat cheese: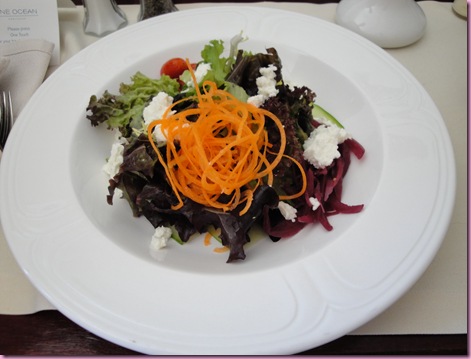 It was everything I could wish for 😀
After chilling at the hotel for a while and then checking out, we stopped at the utopia of food perfection (aka Whole Foods) on our way back: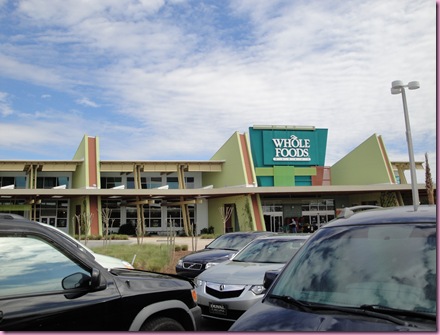 I got the usual essentials (bars, produce, salad dressings, condiments) + random fun things that got thrown in the cart, and a kombucha as they can help after a rough night.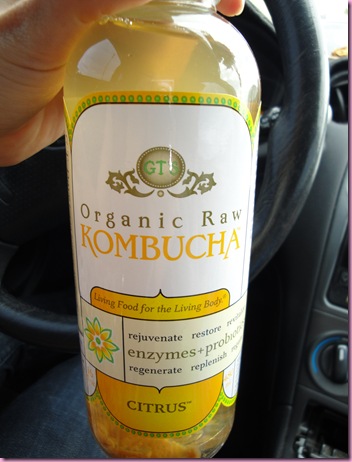 Check out the bacteria strands in this bad johnny: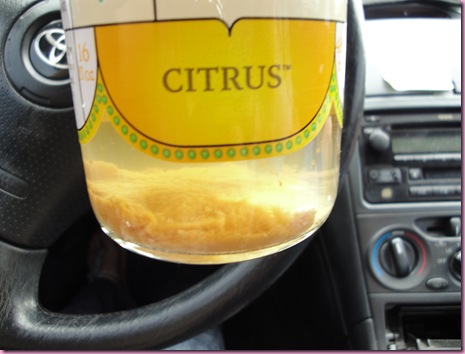 *Shudders* No, I didn't drink that part. I don't like to chew my kombucha, thank you 😉
We made it back to Valdizzy, picked up the puppers then unloaded the car.
I really wasn't starving for dinner, so I decided to make something I've had my eye on for a while: Kristen's Cherry Chocolate Bomb Shake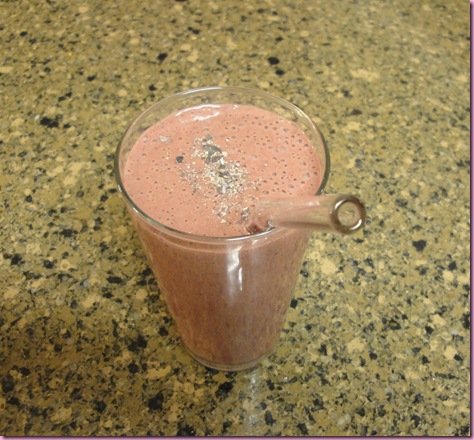 I followed her recipe almost to the "T" but made the following changes:
1.5 cups almond milk instead of water
Sun Warrior for the protein
1 T hemp seeds instead of two
added 1 T raw cacao nibs
It was pretty much incredible. Kristen, my friend, you know your stuff 😉 But we all knew that already.
I'm off to Wizzle to get the rest of this week's groceries and then have a date with the Kardashians.
Have a wonderful evening!
xoxo,
Gina
Preguntas y Respuestas: (from my Ask Me Anything page)
Where did you go to college?
University of Arizona 😀 GO CATS!
I noticed you use Stevia in some of your recipes and was wondering if you worry about the "harmful side effects" some believe it may cause?
Nahhh, I'm not too worried about it. I think in moderation, it's one of the best sweetener choices out there. I don't really think the studies are too effective because if you pump up a rat with 10 times its body weight of anything, no matter what it is, chances are that it will get sick. I think as long as I don't get too crazy with it, it's fine. Splenda on the other hand was a disaster.. I used to sprinkle it on EVERYTHING and it was quite the beast to quit. When I stopped with the Splenda, I went cold turkey and used no sweeteners, so it taught me how to appreciate food's natural sweetness. After you stop sweetening your food, naturally sweet foods like fruit and sweet potatoes taste like candy 😀
Any advice on how to lose the last 5 pounds?
The "last 5 pounds" are often the hardest to get rid of because as you have less weight to lose, the more difficult it can be. This is your chance to kick things up—tighten up eating and increase the effectiveness and intensity of workouts. See what changes you can make in your food choices and exercise routine to encourage your body to continue changing. Try adding a salad or broth based soup to your meals and adding in speed intervals to your training.
Where do you and the pilot want to move when you leave Valdosta?
ANYWHERE! Bahaha. For real though, we're praying for Tucson. Most of my family is there along with job opportunities and a house that we'd like to buy. The ironic thing is that when I lived in Tucson, I couldn't wait to get out of there. Now, I can't wait to get back.
Hi, love your blog. Does the pilot have a younger, single brother? You know, just asking for a friend…
To many girls' dismay, the pilot only has a sister. No bothers, no guy cousins, nada…. I know, I know, it really is a waste of dang good genetics 😉