Hey everyone! Hope you're having a wonderful morning 😀
I ended up staying up too late last night watching the Kardashians and their shenanigans while the pilot studied, and got a little snacky.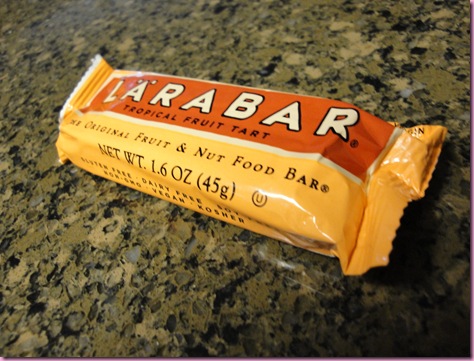 I still can't decide whether the tropical fruit tart or the coconut cream pie flavor is my favorite. I just love them both so much 😀
We crashed out, woke up pretty early and I started the day the YogaDownload way.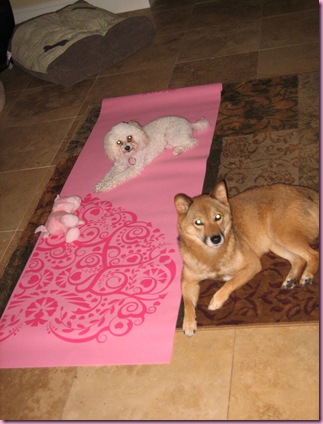 The original plan was to do 2 20-minute yoga podcasts, but after Power Vinyasa Yoga #4, I was ready for some bfast.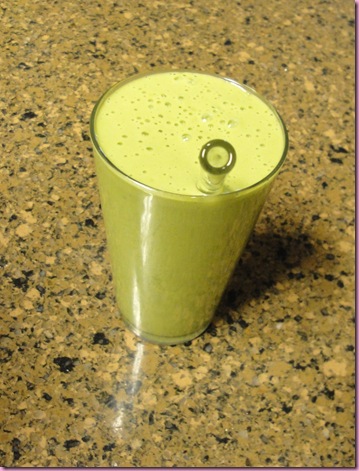 That tropical beauty had:
1.25 C almond milk
1 frozen banana
1/2 C frozen mango
1/2 C fresh pineapple
handful of spinach
1/2 t spirulina
1 scoop vanilla Sun Warrior
So fresh, so green 😀
Tomorrow is the beginning of Lent. (Lent is the 40 days before Easter- many Christians and Catholics spend these days reflecting and often "give something up" that they enjoy, as a reminder of emptiness for the 40 day time period). Just like New Years resolutions, I usually go about Lent the rebel way. I don't usually "give things up" for Lent and instead strive to do "more" of things that I believe would make me a better person. Pray more, forgive more quickly, try to be more patient and sympathetic, and try not to be negative. This year, I've already been working on those things (per my inspiration board) and am going to continue to pray more, yoga more, and be more understanding but since I felt like I needed to do something different to actually participate in Lent, I'm also giving up sweets. My friend Jeni (who is usually my dessert buddy) is also giving up sweets so I think it will be ok 😉
Are you doing the Lent thing?
If not, do you have any Spring goals you're working towards??
Do share 😀
I'm off to get ready for the day then:
-Planning menus
-Cleaning
-Training clients
-Going for a run
-Movie with the girls
See ya this afternoon <3
xoxo,
Gina
More Questions and Answers (From the Ask Me Anything page <—- Ask me anything! Really)
Have you ever been to Europe? If so, where have you been? If no, where would you like to go?
Not yet, but I can't wait. We were actually planning on going for two weeks this spring, but since I'll be working on getting a restaurant up and running, we will most likely wait until the fall. We're going to Italy for one week and Spain for one week 🙂
seeing that you seem to be close to your family, do you ever get homesick? and if so, how do you go about dealing with this? i will be moving across the country with my husband soon and i will be far away from my family.
Yes, I get homesick pretty often. I usually have to know when I'll be visiting home again, which always helps with the homesickness. Right now, I have no idea when I'm going back, but a short phone call to anyone in the familia always makes me feel better. My friends, pilot, puppies and jobs help to keep me distracted from homesickness.
I can't really think of anything scandalous to ask you anonymously…anything I'd want to ask you, I'd just comment or email you! Hmm…what's your stance on the green tea for weight loss thing?
I'm actually surprised by the lack of scandalous questions 😉 I think that green tea is wonderful (and FULL of cancer-fighting antioxidants), but any type of tea can help with weight loss. If you sip a few mugs full throughout the day, you'll find that you're much less hungry.
Just curious what kind of food you feed your furbabies..?
We used to feed them Nutro Ultra (which is pricey, but we had heard good things about it) but they weren't eating it as much as they should. We switched them over to Iams Natural Chicken, which must be like McDonald's for dogs because they go crazy for it. I'd love to buy them organic, but no where here sells it and I can't justify driving to Jacksonville for dog food. So they eat the Iams, Oragnic treats (chicken strips and the Newman's Own hearts), as well as vegetables galore (they love carrots, peas and sweet potatoes).