Hi friends! How's the day going?? Thank you so much for chiming in with your advice about P's great crib escape. We're doing the adjusted crib for now, and I'm googling Sleep Sacks like crazy. I thought for sure we wouldn't have to worry about this for at least another year, but then again, she has a way of keeping us on our toes haha.
It's still raining and gloomy over here (beautiful!) and we've been relaxing + getting things together for our trip.
In the blog style of yore, I thought I'd pop in and share some eats from lately.
A raw vegan brownie from the co-op (it was very similar to this avocado tart) and a side of not-so-light reading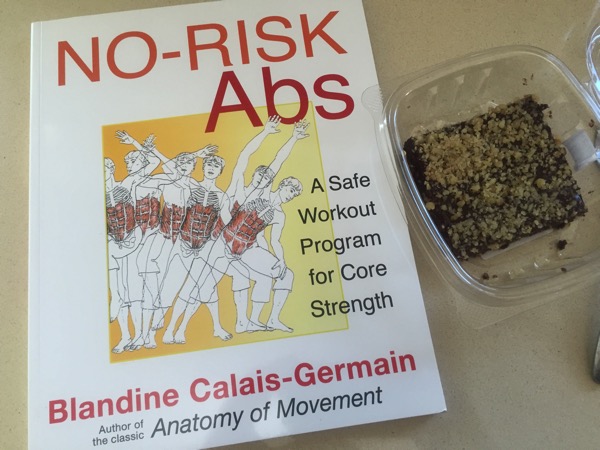 (I'm enjoying the book so far but it's SO different from a lot of the things I've been taught, like always exhaling on the exertion. It's definitely going to take me a while to figure it out. Also, it basically tells you that all common ab exercises are bad for you, so there ya go….)
This salad trifecta of goodness: Thai kale salad, quinoa crunch salad (I'll share the recipe soon!) and sweet potato salad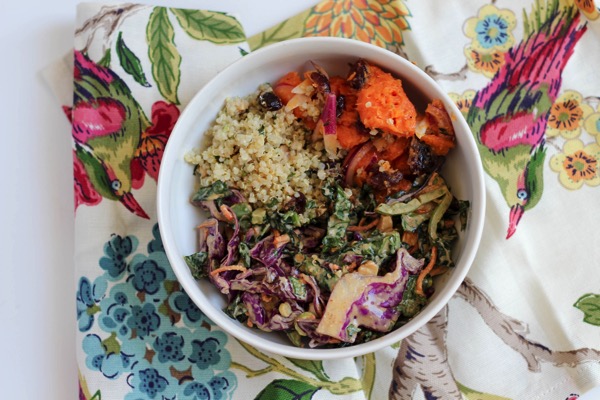 Ina's lemon skillet chicken from her new cookbook (I mentioned this one last week, but we are obsessed with this chicken)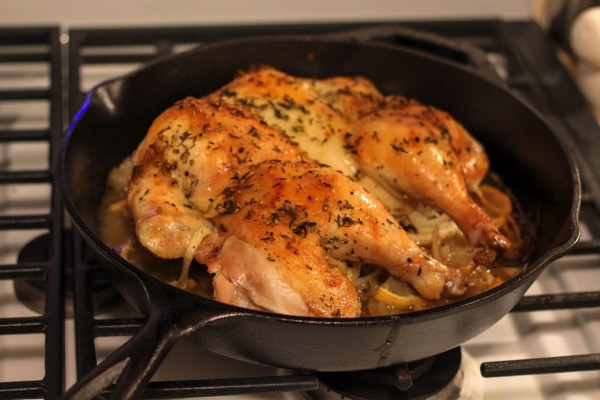 eggs and paleo bread with tomatillo salsa: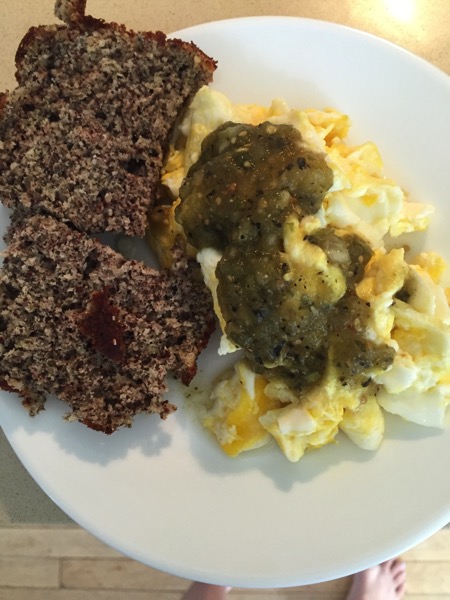 A simple smoothie combo: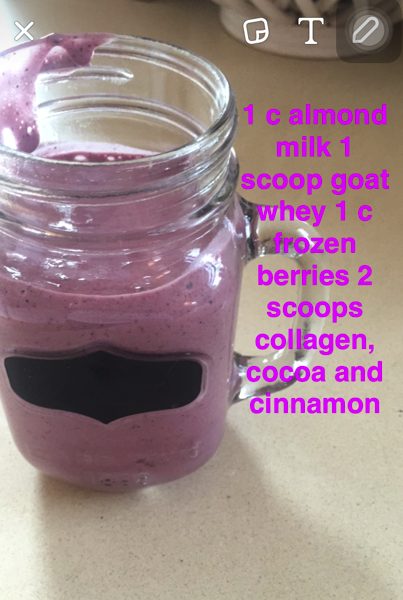 and this awesome salmon.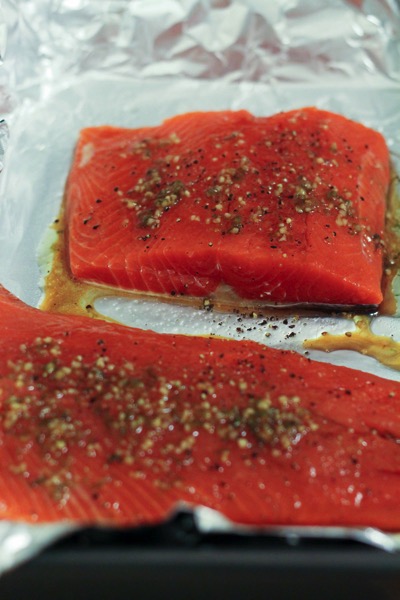 We tend to make the same salmon recipes over and over and overrrrrr (which is why I wrote this post!) and I'm always determined to switch it up a little.
Here's the quick and easy recipe if you'd like to give it a try!
Garlic-Lime Salmon Recipe
Preheat the oven to broil and line a baking dish with foil.
In a small bowl, combine the juice and zest of 1 lime, 1 teaspoon of minced garlic (to make things extra easy I just used the jarred stuff from Trader Joe's), 1 drizzle of honey, and 1/2 teaspoon of Tamari. Whisk in 1/2 tablespoon of olive oil.
Season 2 salmon filets well with salt and pepper and place them in the roasting dish. Drizzle the sauce on top.
Broil for 6-7 minutes or until they flake easily with a fork.
Try to ignore begging dogs scratching up your legs for a bite.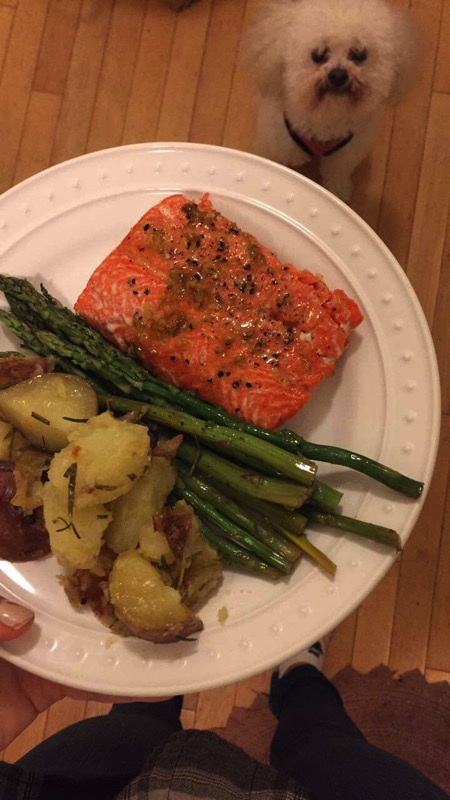 Bella used to have manners, but in her old age, she's a bit shameless.
What's for dinner tonight, friends? We're determined to cook at home before the avalanche of Thanksgiving festivities and out-of-town restaurant fare occurs.
xo
Gina
Today's workout is a blast from the past, but a good one: turkey treadmill workout