Homemade pumpkin banana puree
When I first posted about making our own baby food, I used pumpkin a la can. There's nothing wrong with it -and it's super easy- but I wanted to find an option that I could make at home, minus the chemicals that often exist in can linings, even with organic brands. A few people in the comments section suggested making my own pumpkin puree instead.
When I thought about making my own pumpkin, from scratch, it scared me a little bit. My nanas make pumpkin creations (empanadas and pie that would make you cry tears of happiness), but they're also cooking wizards. It's a feat to carve my own pumpkin without losing an appendage, so to think of approaching the entire thing, skin to seeds, and create something edible was daunting. I also kept having flashbacks of the sad acorn squash I roasted that was disgusting.
But, I did it! And it wasn't nearly as bad as I thought it would be.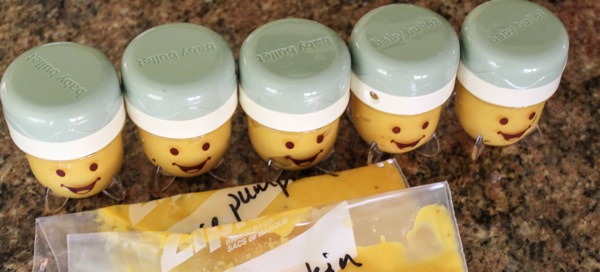 To roast the pumpkin, I followed Angela's steps here.
I cut the stem off, said a prayer while I cut it in half,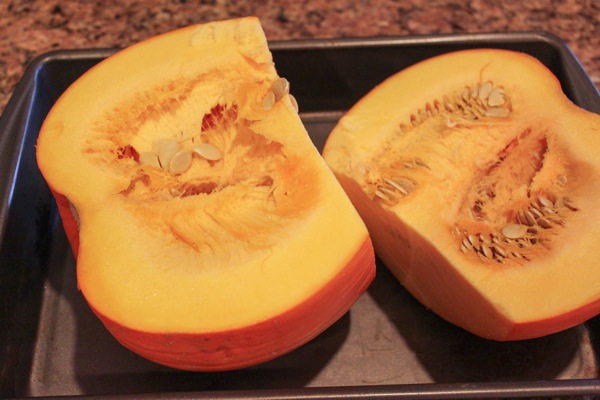 scooped out the seeds/guts (and set aside),
added some water to the dish and covered the pumpkin with olive oil.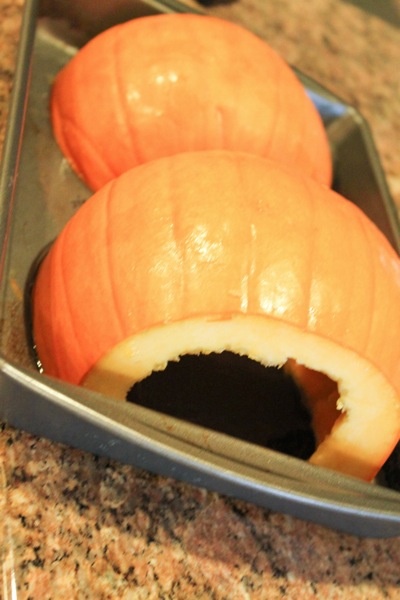 The only thing I didn't anticipate was the fact that it took a LONG time to finish roasting- about an hour and 20 minutes.
But then it was ready to go: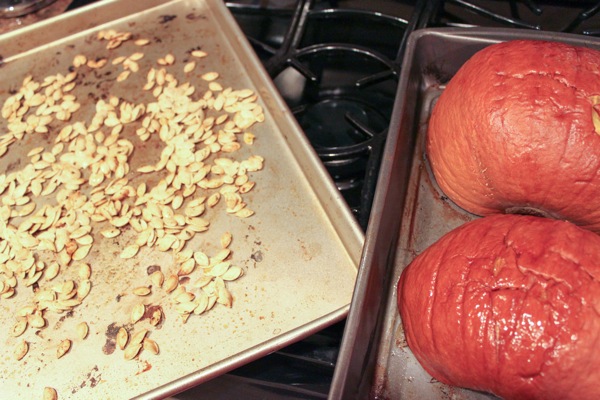 The skin came off really easily and then into the Vitamix it went: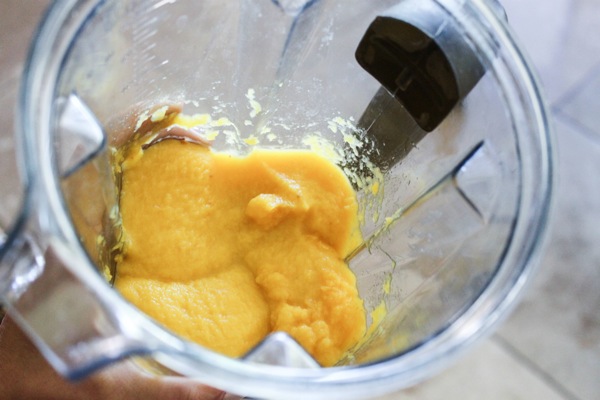 Organic pumpkin puree at home! 
I saved some plain to use for baking experiments and pureed the rest with banana for Oliv. There was some left in the Vitamix, so I tried it out.. just to make sure it was ok.
Baby food or pumpkin banana soft serve? 😉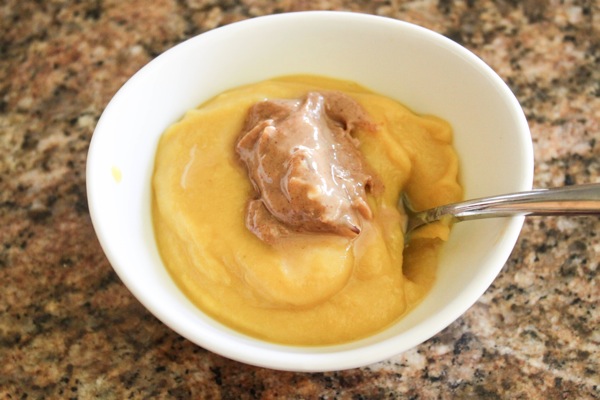 The entire pumpkin was used from skin to seeds- I'll be posting all the recipes on the main page soon.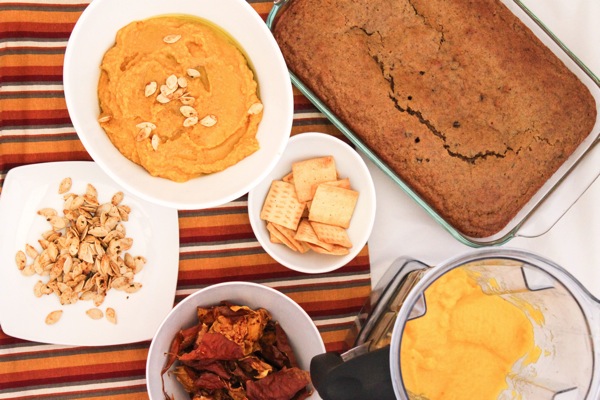 Do you make your pumpkin at home, or is it one of the things you prefer to buy pre-made? I usually buy canned beans, too (Eden Organics is BPA-free), even though I think they taste so much better in the slow cooker.