Hey guys! How are ya??
Sorry I'm so late posting today! We got into Orlando and my aunt, cousin and I went to Wizzle, 2 Targets, Best Buy, Publix and are getting ready for my cousin's bday celebration at Urban Flats. I'm so, so glad ya'll liked to Fashion Friday post– I'll keep 'em coming 😀 I already have an idea for next week and am going to fellow bloggers each week to help me with the pics 🙂
In honor of today's Fashion Friday pick, I'm wearing another floral skirt: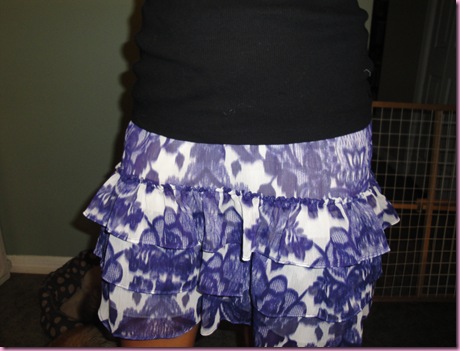 Also from Express, also now on clearance, I'm also punching myself in the face for not waiting two weeks to buy it.. but I had to have it 😉
So before we got on the road, the pilot had one request:
Homemade Horchata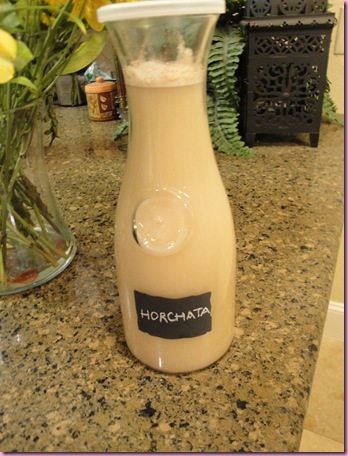 This isn't the healthy Gina brown rice/Stevia version. This is the real thang- white rice, white sugar, and the pilot packed it up in a Nalgene to drink on the way to Orlando 😀
Viesa wanted to ride on the suitcase, but we didn't let her 😉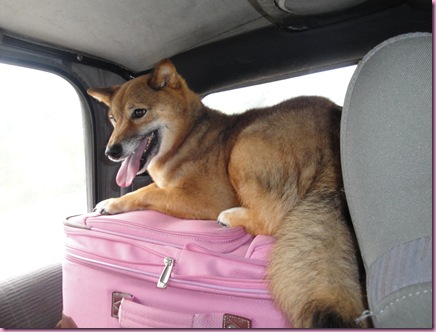 Goofer.
The pups were very happy in the back of the pilot's Jeep.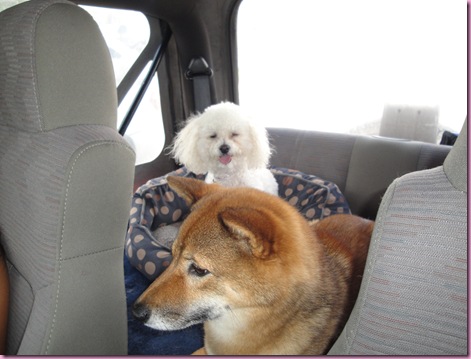 Lunch was at Panera. I chose a Mediterranean Veggie sandwich on whole grain with no cheese.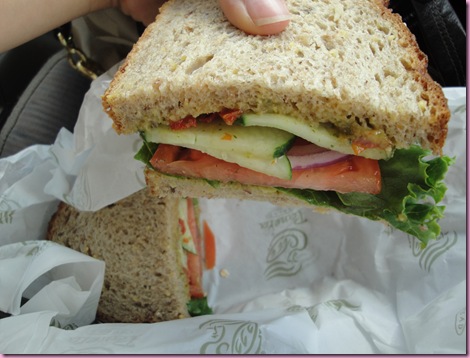 + a plain veggie salad: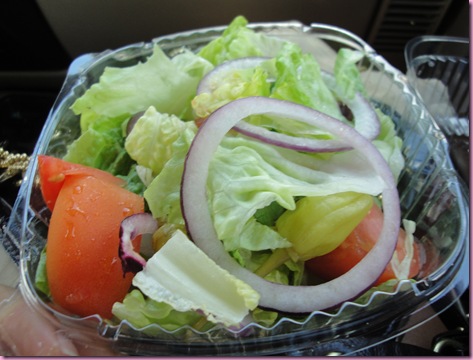 It was perfection 🙂
We're off to party at Urban Flats. See ya in the morning with a re-cap!
xoxo,
Gina