Hi friends! Happy Monday to you! I hope you're having a great day so far. I woke up with some kind of funk – P is coughing up a storm, too – so looks like we'll be laying low today. We had an awesome fun-filled weekend with the fam, and I''m hoping we'll be on the ups tomorrow. (Especially since we leave for Vancouver this weekend!)
Friday evening, Livi and I made the drive to Phoenix to see her fave: JoJo Siwa. (If you're out of the elementary school crowd, no worries. I had no clue who JoJo was until this year!) She's a dancer/singer/YouTuber who initially found fame from the Dance Moms TV show. Her branding is focused on her enormous bows, her dog, and her uplifting message. Many of her songs are about believing in yourself, ditching the haters, self love, etc. In an industry that's so often filled with negativity or societal expectations of young girls, I think it's a breath of fresh air.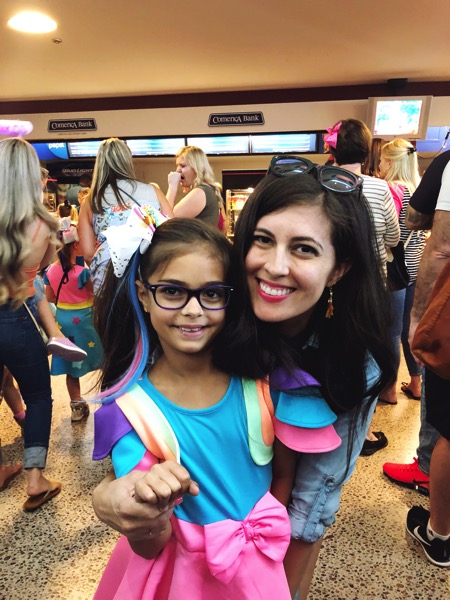 I bought the tickets as a surprise for Liv and she was SO pumped when I told her we'd make a little road trip for the concert. We got there about 50 minutes early, which almost felt like we were late! The lines for everything were super long, so I'm glad it gave us enough time to get waters, Junior Mints, popcorn, and find our seats. The concert was sold out, and the theatre was filled with thousands of screaming girls, all wearing their multicolored JoJo bows, and many of them waving glow sticks.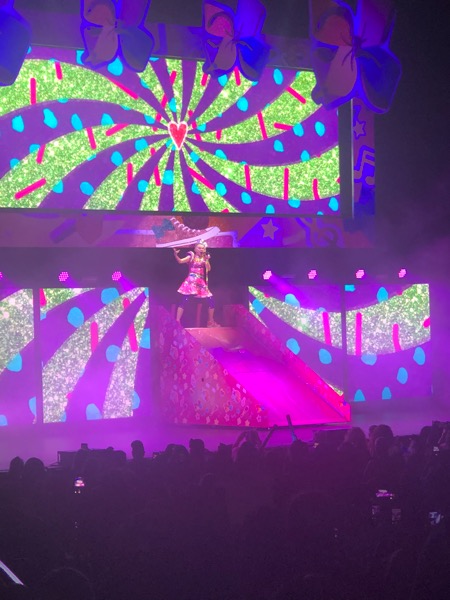 (Our seats were amazing!)
The show was wonderful – the costume changes, the sets, and the backup dancers were all fantastic – and Liv had the TIME OF HER LIFE. She was clapping and singing along to her favorite songs and it's something I'll never ever forget. (Pro tip for any moms who are taking their kiddos: as soon as she finishes her last song, RUN to the merchandise line. We sprinted to the line and there were about 50 people ahead of us when we got there. It moved very quickly, and by the time we got to the front, there were easily 300-400 people – two staircases fully filled with people – behind us.)
We hit the road back to Tucson, and Liv crashed within 10 minutes. Thankfully, I chatted with my mom on speaker phone for a while which made the drive go by quickly, and we were back home by 11!
While we were at the concert, the Pilot and P were having a little daddy-daughter date. They spent some time playing at the park, got tacos at Blanco Taco and went to the Disney store to get princess dresses for the cruise.)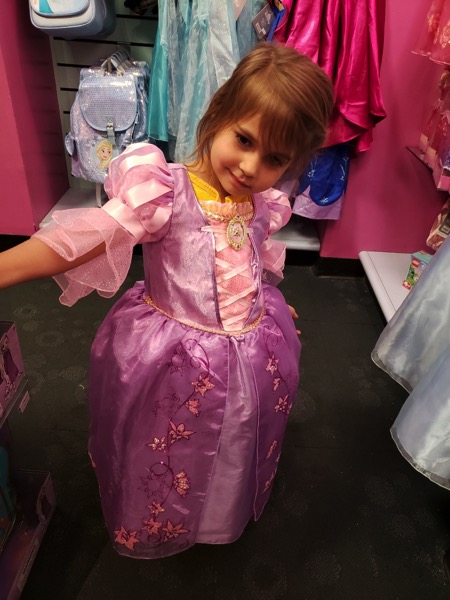 (Feelin.herself.)
Saturday morning, Liv had dance, and I took an early Orangetheory class. We snacked on acai bowls,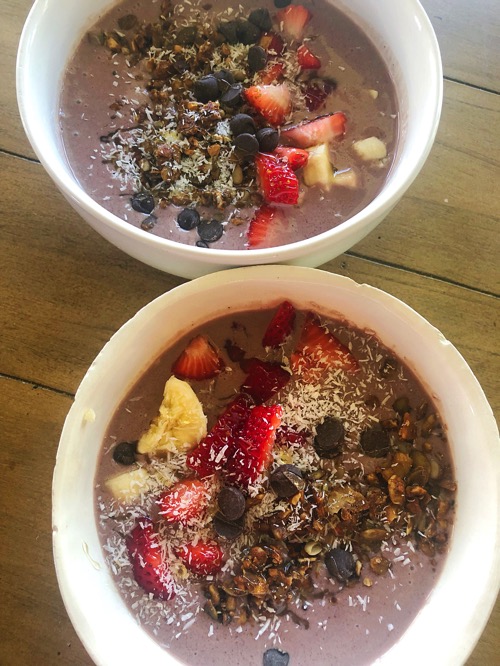 and the rest of the day kind of got away from us. The Pilot worked from the dining room table, the girls played outside, and I cashed in on my Mother's Day nap. 😉 Before we knew it, it was time to meet up the fam for dinner at Tanque Verde Ranch. We've eaten here a few times (our last recap is here!) but it's an outdoor BBQ buffet with live music and the best prickly pear margaritas.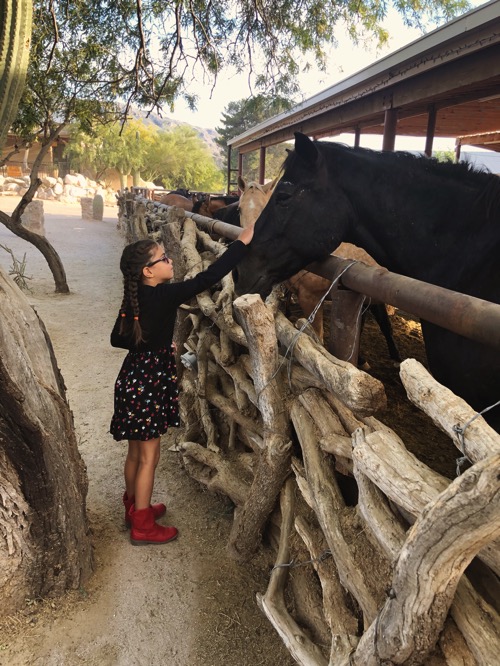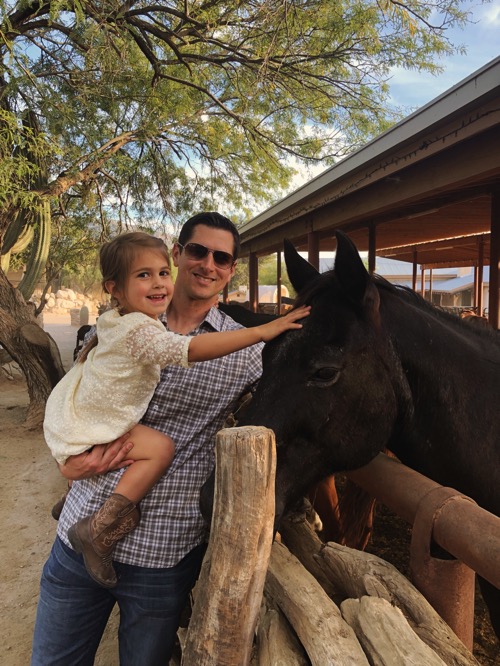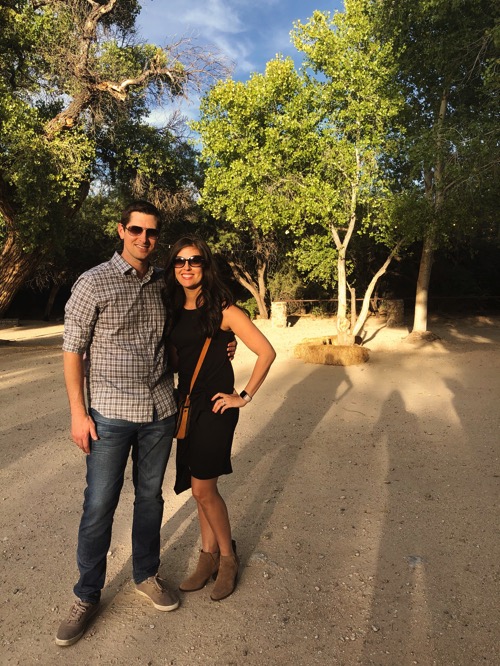 (Dress is here from a recent Trunk Club delivery)
The girls tried to lasso each other,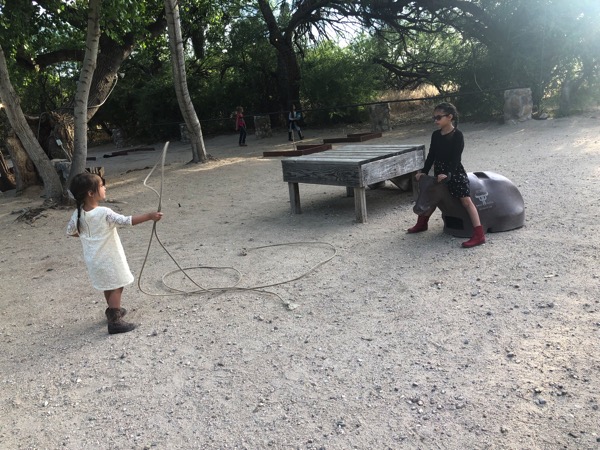 played horseshoes,
and danced their little boots off on the dance floor.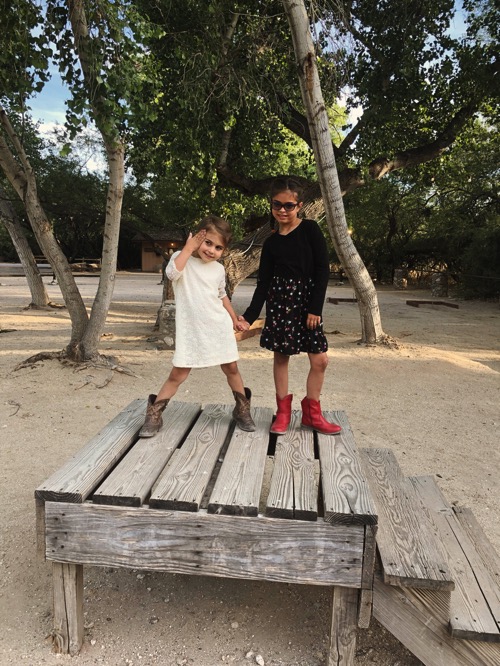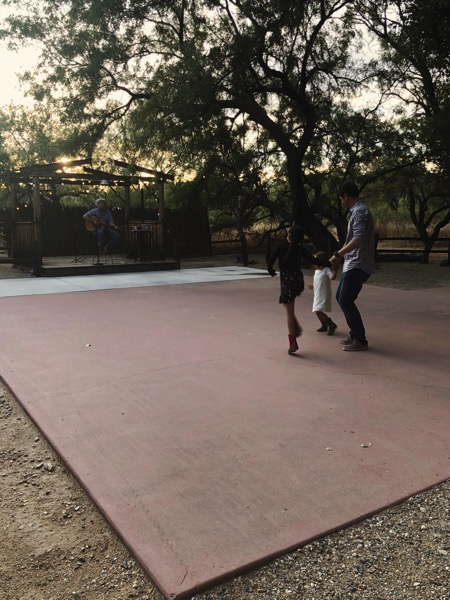 The adults drank prickly pear margaritas and we all had a wonderful dinner. We call it Cowboy Thanksgiving: bbq pulled pork, grilled cod, bbq chicken, hot dogs, hamburgers, mac n' cheese, salad, veggies, baked potatoes, cornbread, beans, anything you need, really. For dessert, they also have the BEST cobbler.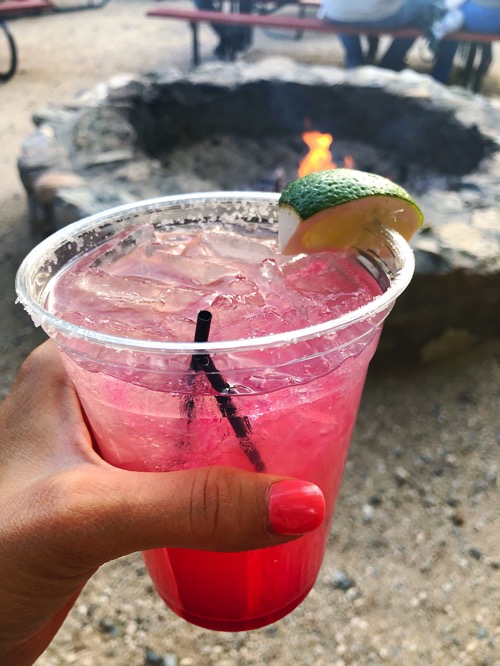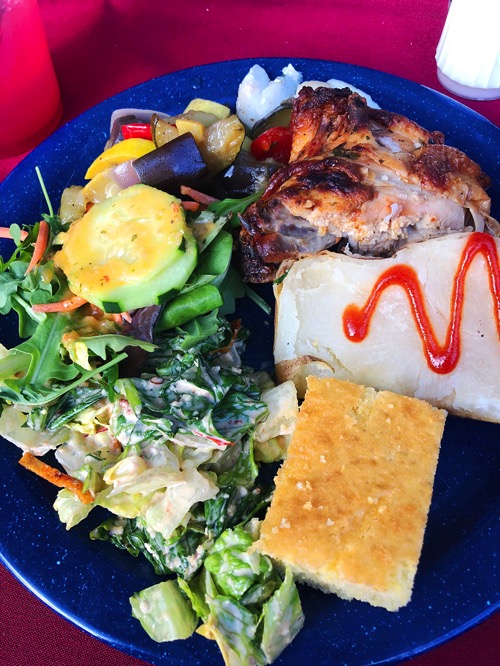 We stayed late and chatted while the girls danced – the musician got a kick out of them – and then called it a night. Both girls crashed in the car on the way home!
Sunday morning, we had breakfast here at home, and went for a family hike at Sabino Canyon.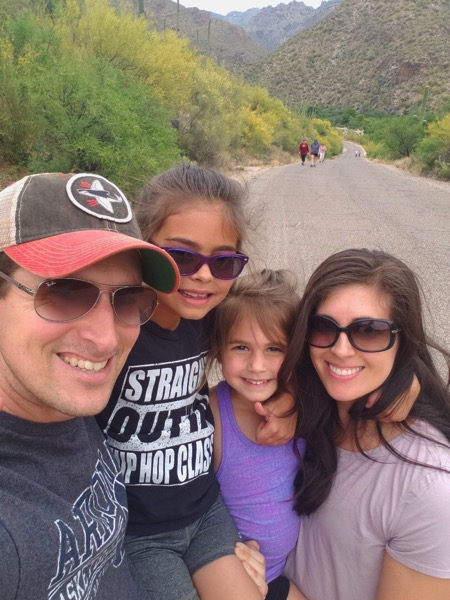 The weather was insanely gorgeous (heaven-ty degrees) and we walked for about an hour before heading to swim. Afterwards, we were all starving, so the Pilot made a wise suggestion: Saffron Indian buffet for lunch. Our weekend included two buffet meals and I have zero problems with that lol.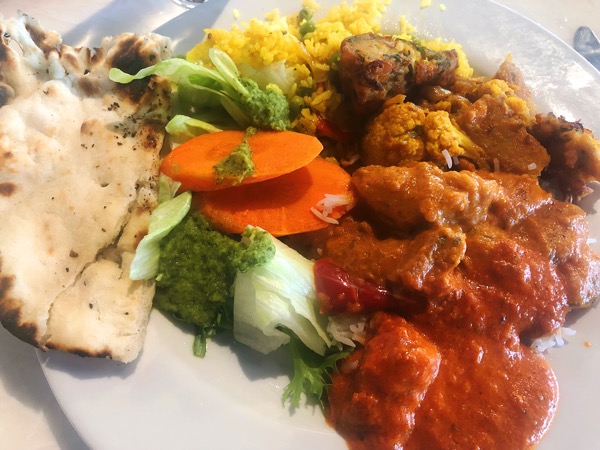 We did the usual grocery run, had a low-key dinner here at home, and once the girls were asleep, Kyle and madre came over to watch GOT. No spoilers, especially since I've only seen like six episodes, but I thought they did a good job wrapping up the series.
For today, I'm chugging wellness shots and Emergen-C, and taking it easy with P. Fingers crossed she'll nap and I can nap, too. Gotta fight the good fight.
Hope you have a happy Monday and I'll see ya soon!
xo
Gina