and then he gobbled at me
Hi friends! Happy Monday! How was the weekend? I hope you had a relaxing one filled with family, fun, and and good eats. Ours was definitely all of the above. Our weekends are almost always a blast, but this one was unusually packed with all the good stuff.
Friday morning, P and I had a date at Prep & Pastry for breakfast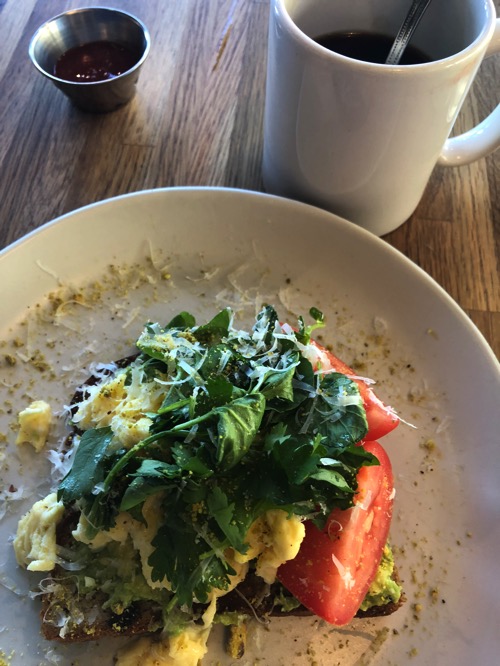 (I had the gluten-free avocado toast)
and spent the morning at the zoo.
Friday evening, it was Fall Festival at the school where my stepmom teaches. They go ALL OUT each year, and I was so excited that we were going to be in Tucson for this year's festival. We've taken Liv a couple of times when she was a baby, but it was P's first time. They have inflatables for the kiddos, a huge petting zoo, games, Bingo with awesome prizes, lots of great food, face painting, etc. The kids all run around living their best fall lives. We had pizza in my stepmom's classroom with the fam before the activities began, and then headed out to the field for 3 hours of so much fun.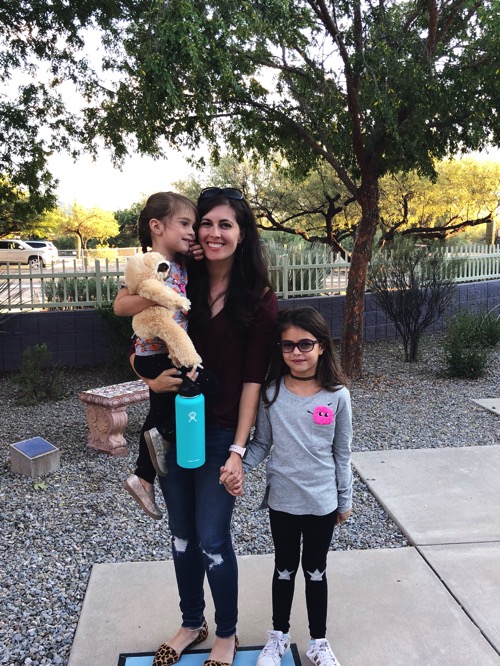 It was Liv's first time in the hamster ball!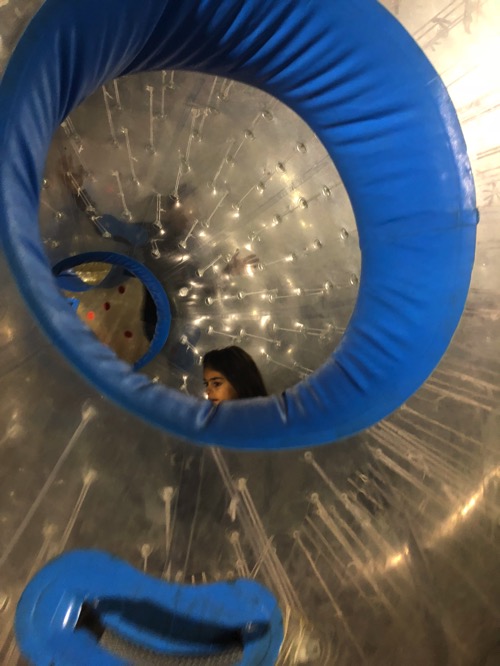 She had mixed feelings about it.
We ventured into the petting zoo, which had quite the variety of animals: bunnies, chickens, ponies, a pig, a huge tortoise, goats, sheep, and an enormous turkey. Liv was like, "Let's go see the turkey" so we walked over to him, just to say hi, but not pet him because turkeys are scary. He stuck out his neck and gobbled right at us! The girls have never crawled up me screaming so quickly in their lives. Of course they were cracking up about it as soon as they were safely in my arms, away from the turkey. That's been the story of the weekend… getting gobbled at by an enormous turkey.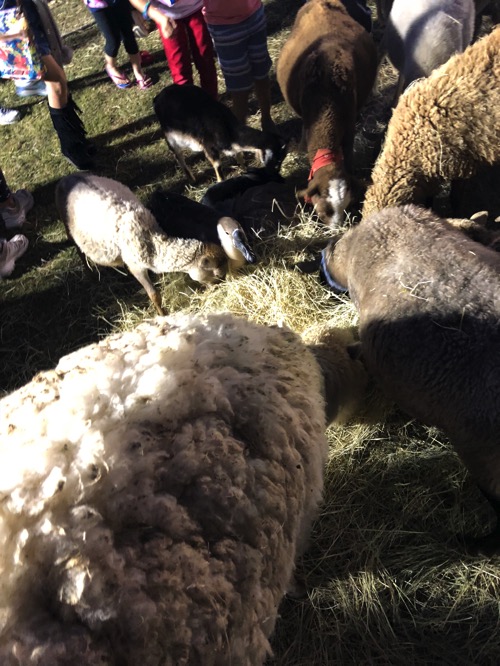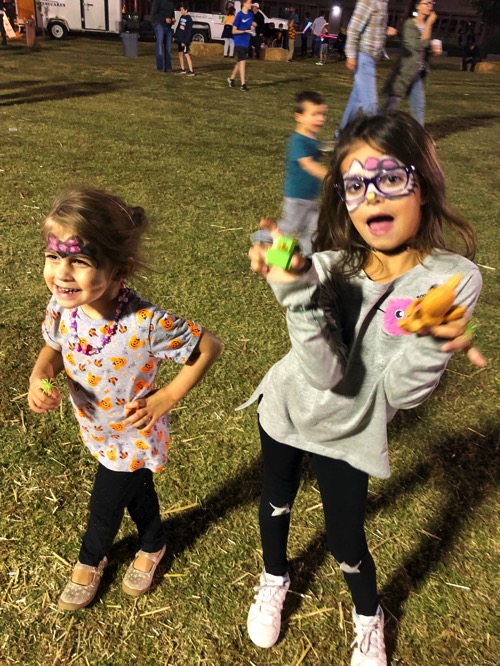 They got their faces painted, played a ton of games, went down the inflatable slide quite a few times, we lost at Bingo, and won at the cake walk. We didn't get home until 10pm, and since it was so late and they were half-asleep, I let them some frosting before bed and gave them pieces of cake with their omelettes the next day.
Saturday morning, we had dance, I took an Orangetheory class and got some work done: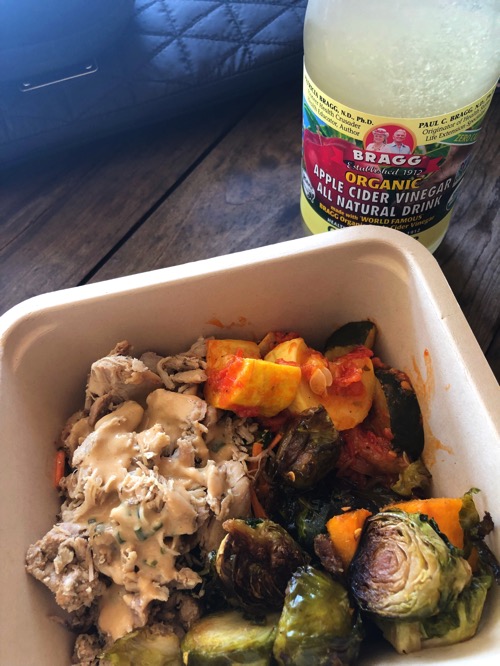 (Whole Foods lunch while I typed my face off)
and then we met up with the madre's side of the fam for dinner at Tanque Verde Guest Ranch. The Cowboy Cookout was one of our favorite events when we stayed on property a couple of years ago, so I was stoked to find out that you don't have to be a guest to enjoy dinner there.
Outfit pic: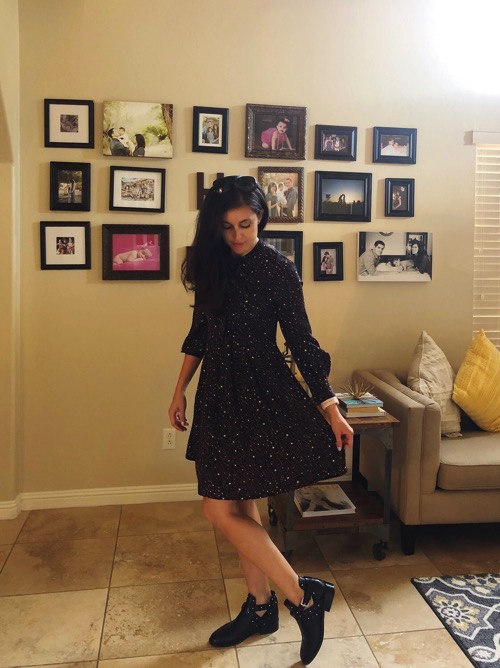 Dress is from Madewell with these booties <— sold out but these are similar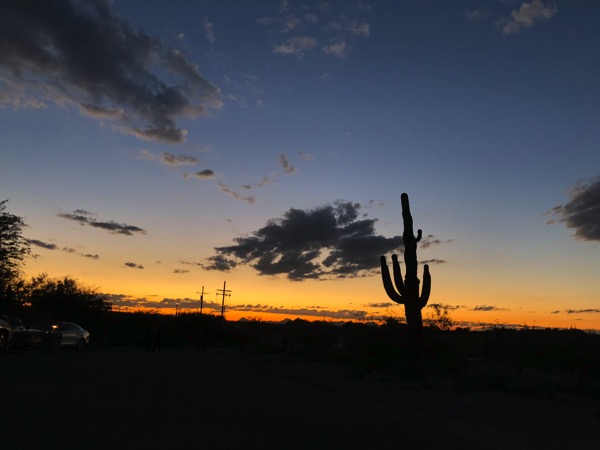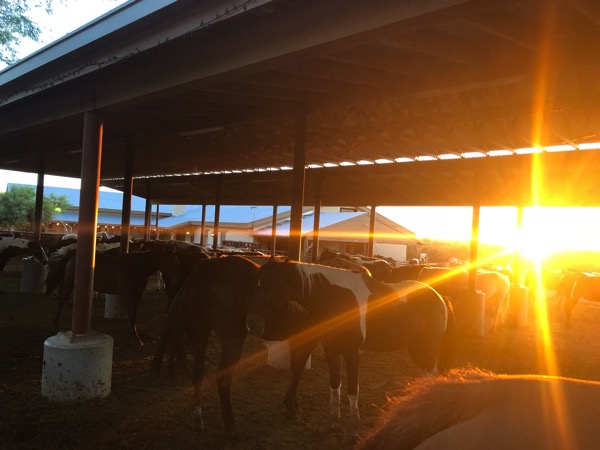 We got to property just in time for sunset and to pet as many of the horses as possible during their dinnertime. They were so sweet and friendly; they walked over as soon as they saw us by the gate.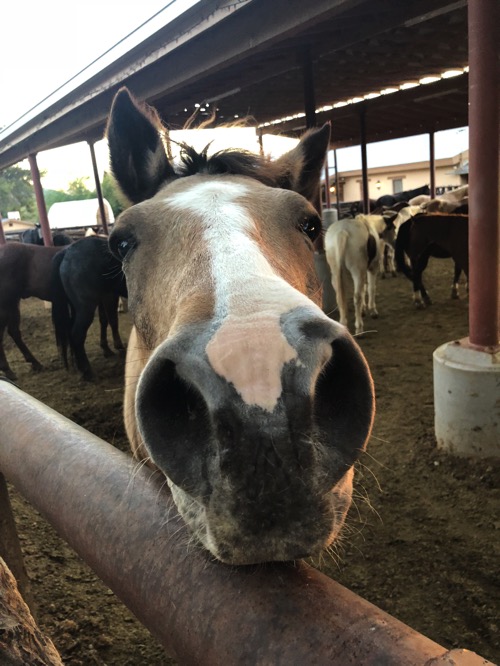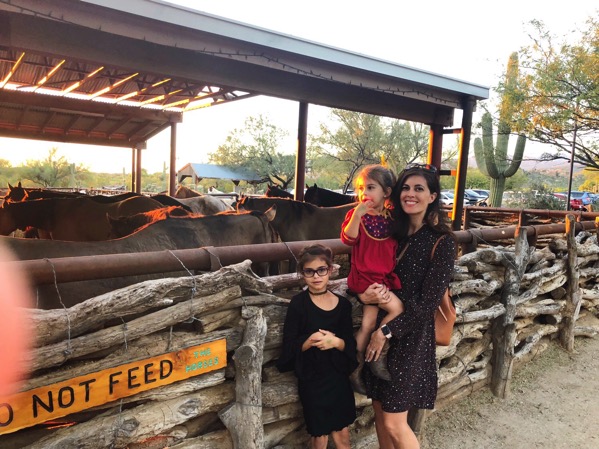 The Cowboy Cookout was just as amazing as I remembered. They had live country music, BBQ food for days, and prickly pear margaritas. It's all you really need in life. We piles our plates with the goods: salad, veggies, baked potatoes, corn, steak, cod, hamburgers, hotdogs, cornbread, etc. The girls crushed it on the dance floor and then made s'mores. While the dinner was all very good, the showstopper is the cobbler. They have berry, peach, and cherry, and it's the BEST. (You know how some pies/cobblers taste cornstarch-y? These ones don't have that weird texture. Everything is really fresh and aaaaaamazing.)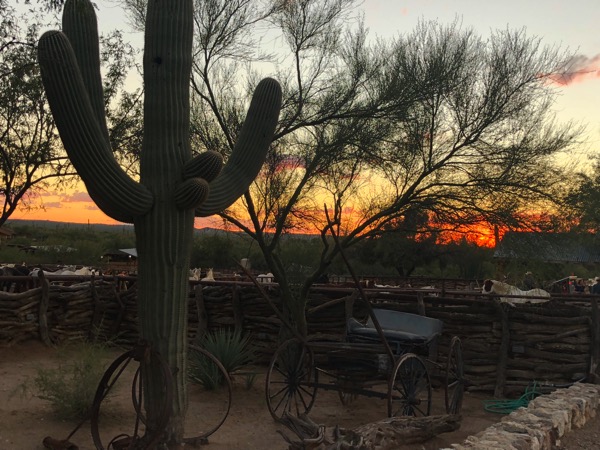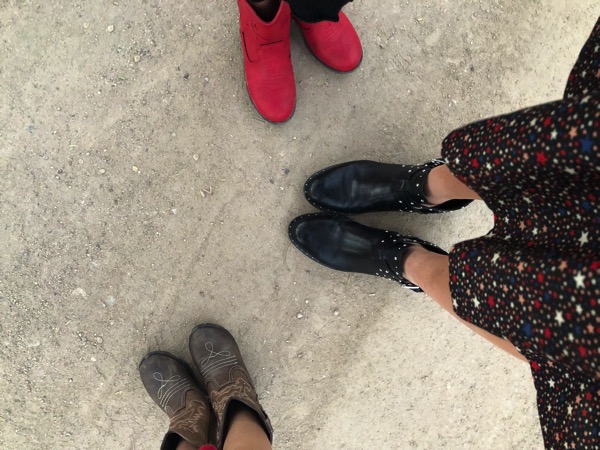 I think I'll always remember the girls on the dance floor wearing their cowgirl boots, the twinkly lights shining on them as they ate their s'mores, and laughing at the table with the fam with my prickly pear margarita. It was a really good night. <3
Sunday morning, we met my dad and stepmom for crepes, headed to church, went to swim class, and caught up on some chores around the house. I also stayed up way too late reading The Book of Essie.
I hope you have a wonderful morning! I'm getting ready to teach TRX later today and getting stuff together for P's birthday party.
Happy Monday and thanks for stopping by the blog today.
xoxo
Gina