Hey hey hey 😀 How are ya? Things are bueno over here- back from Orlando and ready to get back to the grind 🙂
Vieserton is a little tired from her weekend of fun: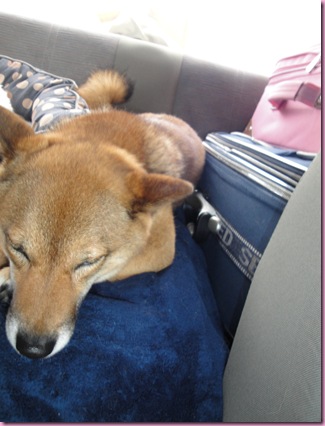 Last night, I wasn't really hungry for dinner since I had happily stuffed my face with hot bar a few hours prior.
So, I had a raw cacao cayenne truffle from the freezer: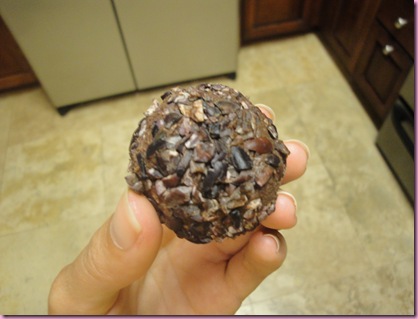 and a slice of millet with almond butter and jelly: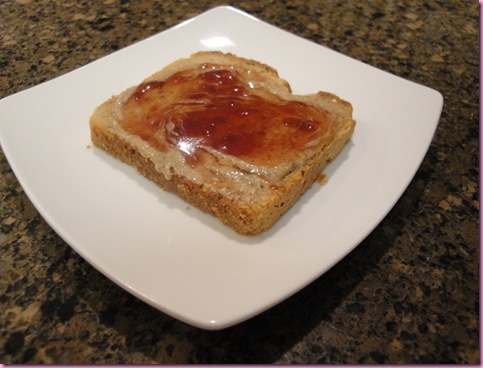 Dinner of champions 😉
The pilot and I went to AT&T to order his iPhone- this whole time I thought I'd be able to walk into a store and get one for him, but apparently the only way to get one is to order it- and hit up Targizzle before coming back to the house.
This morning, I had pancakes on the brain.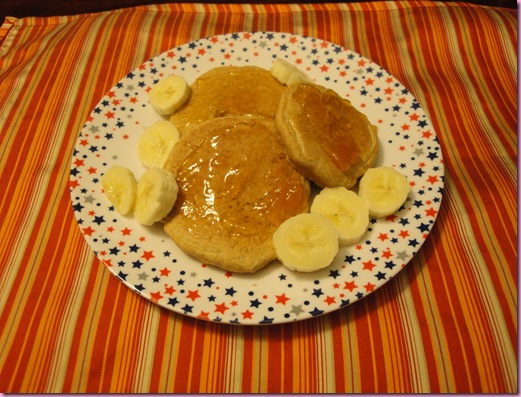 Perfect protein pancakes with 1/2 banana and apricot jam
The plan for the day:
-Weights
-Train clients
-Groceries
-Lunch + blog
-Make dinner (falafel! or what I prefer to call it: fal-awesome)
-Back to work for cardio + more appts
See ya this afternoon!
xoxo,
Gina
Something to talk about: Your tips for someone who has a longer road ahead of them to health. Last week, I got an email from a bloggie asking for advice, as they have more than 50 lbs to lose in order to be at a healthy weight. These tips could also be used for bloggies who need to gain weight in order to be at a healthy place, or those who want to keep doing what they're doing.
Here are some of my faves:

–Be consistent. Everything adds up over time, you just have to stick with it.

–Seek support. Surround yourself with people who support your new healthy lifestyle and find a buddy that has similar goals.

–Mini milestones. There's no need to go crazy and make a lot of changes at once- that's a quick recipe for discouragement and burnout. Add on one feasible goal each week ("this week I'm going to walk everyday," "this week I'm going to plan my meals and eat at home," "this week I'm going to opt for whole grains instead of refined," "this week I'm going to make sure I don't skip any meals," etc, etc)

–Don't be too hard on yourself if things don't go quite as planned. Just get back on track as soon as you can and in the grand scheme of things, a few missed gym sessions or ice cream and cookie nights don't mean no thang.

-Make an inspiration board with the goals you'd like to accomplish and put it in a visible place as a constant source of motivation

–Reward yourself for accomplishing mini goals with something fun, like a pedicure, massage, new workout shirt, etc.
Any more advice you'd like to throw in there?? 😀