Hey everyone! How's your Monday treating ya? Hope you're having a beautiful day 😀
I woke up feeling a little wonky :/
I just drank water last night, but I think I was just super tired from all the fun we've been having. Even so, I dragged my booty to yoga because I knew it would make me feel a thousand times better.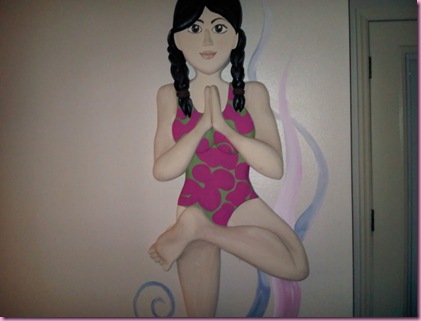 Turns out teach was feeling a little grouchy and tired, too.
He isn't my fave because he's a drill sergeant-style Bikram teacher, and he thought it was my first class just because I got to the studio right as class was starting and I accidentally grabbed a tiny towel from my aunt's and had to rent one.
So, I worked extra hard on my poses to show him that I had done the Bikram thang before 😉
And when it was over, I felt like a new person.
1/2 before class, 1/2 after class: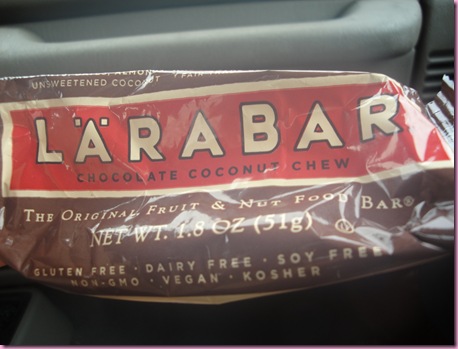 + smoooooothie: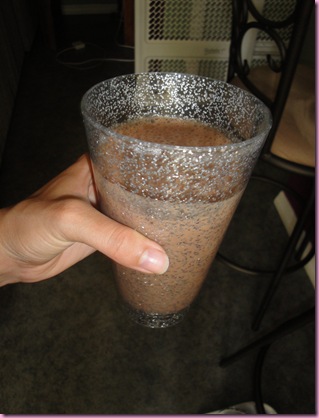 -1 C almond milk
-1 banana
-1 T raw cacao powder
-1/2 T maca
-1 serving vanilla brown rice protein
We lounged around the casa, packed up and hit up Whole Paycheck for groceries and lonchi.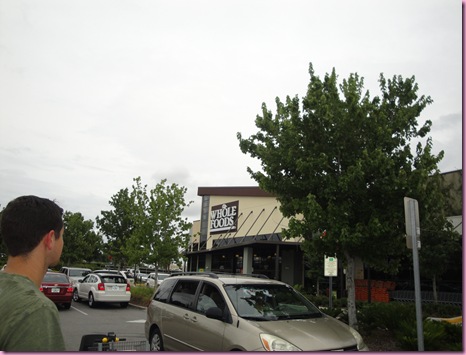 Hot bar perfection: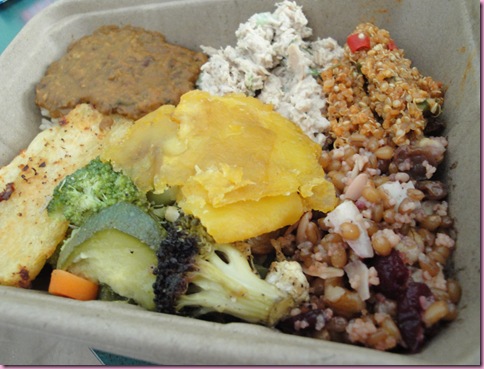 -yucca
-Dal Makni and brown rice
-tostones
-broccoli, carrots and garlic
-shrimp salad and tuna salad
-quinoa (the only thing I didn't eat)
-Babylonian treasure salad (LURVE)
I am now blessed with a hot bar food baby 😉
We're about to grab the puppers and drive back to Valdizzy. I think my TurboFire DVDs are waiting for me!
xoxo,
Gina
Something to think: "If this was easy, everyone would do it." This is so true, not only for fitness/health, but for LIFE. If everything was easy, everyone would be CEO of a company, rock a 6-pack, run marathons, earn perfect grades, etc. etc. The things you have to work hard for often mean the most, so hang in there and push through.