Hi guys! How are you?? Hope you're having a lovely morning! <3
To start things off, the winner of the macaroons giveaway:

Congrats, Eileen!! Send me your shipping info (fitnessista at gmail dot com) and I'll get them in the mail tomorrow 😀
If you didn't win the giveaway, no need to fret 😀 The fabulous Tina is having a blog bake sale—you can bid to win a giant batch of custom macaroons. I'm happy to ship to international readers and also, as I've mentioned before, I don't *just* put macaroons in my blog bake sale packages- there will be nut butter, bars, protein packs, whatever random goodies I feel like throwing in 😉 *Click here* to hit up the bake sale!
Mmmmm, roons….
So last night, I really wanted Moe's again for dinner. I kept dreaming about Sunday's whole wheat black bean burrito, and knew I needed another one in my life.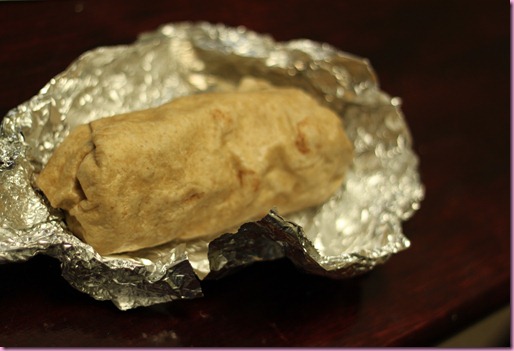 Bootay shot: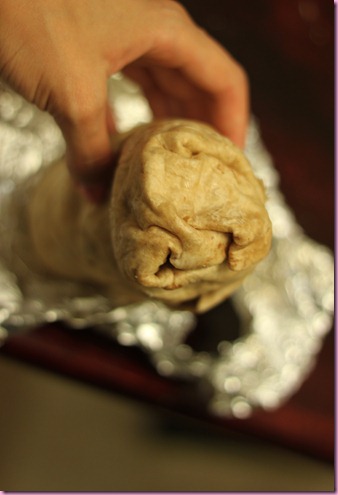 After dinner, I did a hair mask, since my mane has been a little dry as of late.
Supplies: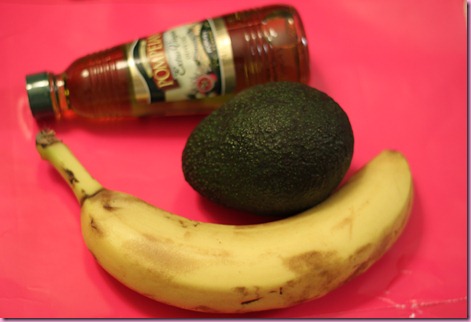 In a bowl, mash the following:
-1 whole avocado

-1/2 banana

-1 T olive oil

-If your hair is super damaged, add 2 T yogurt (coconut milk yogurt works amazingly, so does organic cow or goat's milk yogurt)- Last night I just used the banana, avocado and olive oil

-Use half the recipe if you have short or really thin hair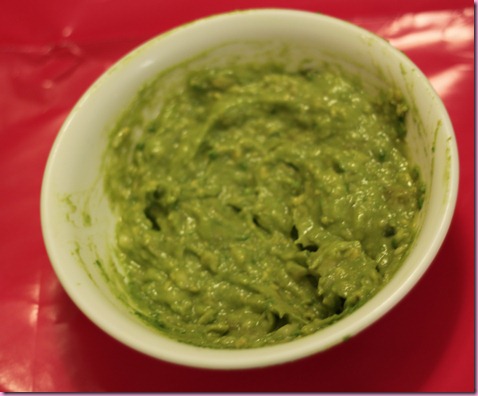 Looks pretty tasty, right?? 🙂
Put half of your hair up and smooth the mixture onto your hair from the ends up towards the roots. If you have oily hair, just do the bottom 2/3 of your hair- not the roots. My hair is dry, so I do the entire length of hair. Let down the top of your hair and massage the mixture thoroughly into all sections, twist into an updo, secure with a bobby pin, and leave on for 20 minutes.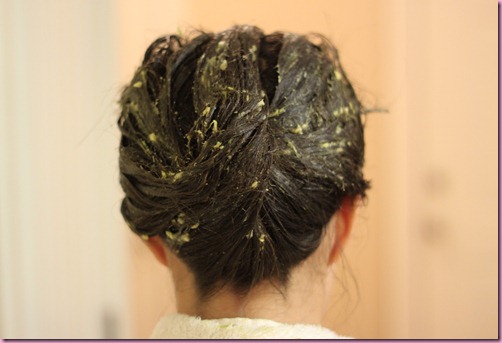 This provides a lot of high-quality comedy for a husband, let me tell ya.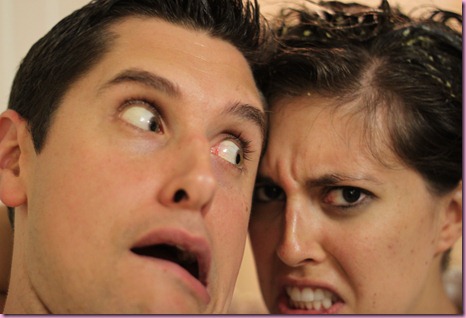 He kept asking if he could dip a chip on my head 😉
Hop in the shower and shampoo, condition and dry hair as usual.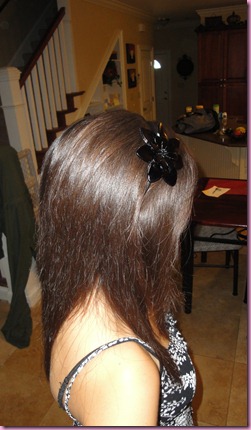 (That's a pic from the archives- last night I just let my hair air dry and called it good)
It's amazing because you can really feel the difference in your hair the next day. Mine already feels remarkably softer and healthier 🙂
I'm off to make some bfast since I went running this morning (yes, the ex-boyfriend and I had a full-on rendezvous- more on that to follow) and then get to work!
See ya later today <3
xoxo,
Gina
For more hair stuff, check out *this reader's request post* 😀
Something to talk about: Do you use food for beauty products, too? What are your faves?