Heyyyyyy 🙂 How are you doing? Hope you've had a lovely Sunday!
We didn't make it to the pool today, but were super productive and got some chill time in 😀
Mid-afternoon, I snacked on an organic applesauce with cinnamon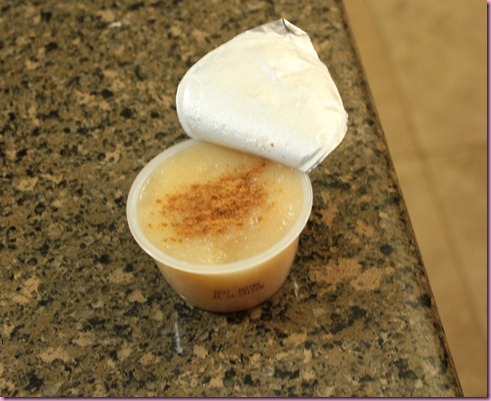 and then had another one. It tasted SO delicious- applesauce is extremely underappreciated 😉
While we were out and about, we grabbed linner (lunch/dinner) from Moe's
(Welcome to Moooooooooe's!)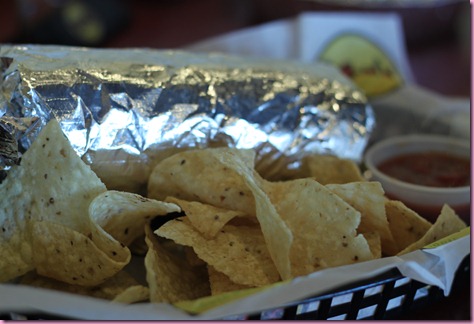 (Well, first we stopped at Pita Pit, but the Valdosta Pita Pit never has wheat pitas, so we peaced out and got Moe's instead)
I always seem to forget about Moe's. Usually it's because I feel like I could make the exact same burrito at home, but the Pilot LOVES it.
I rolled with a black bean burrito on wheat: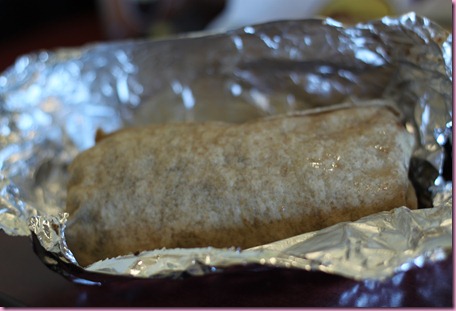 With black beans, lettuce, salsa, guacamole, olives and jalapenos.
I opened it up to munch most of the innards with a fork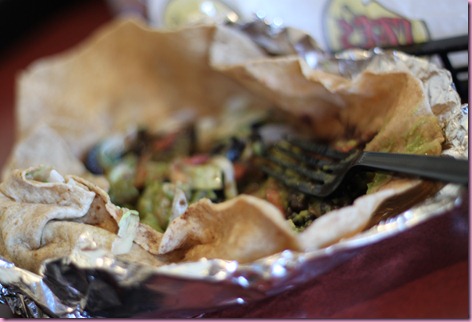 And then rolled it back up so I could devour the rest burrito-style. The little part at the end (the burrito bootay) is by far the best part 😉
I was planning to take an off day and do some gentle yoga—the yoga didn't happen because my legs and back are still screaming at me from the Zumbathon. So worth it, though <3
Now I'm sipping some peppermint almond milk (almond milk heated with a peppermint tea bag steeped in + Stevia- a trick I learned from HEABy forever ago)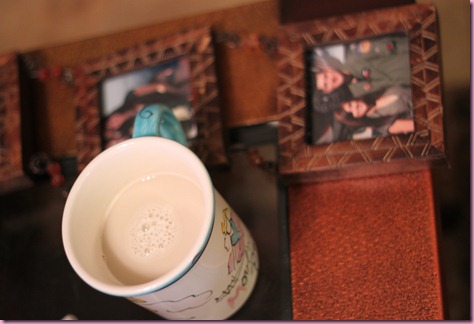 and ready to revel in the Kardashian drama before making macaroons.
See ya tomorrow with a macaroon giveaway and a Zumba video! 😀
xoxo,
Gina
Do any of ya'll have the Women's Health Big Book of Exercises? I'm going to tailor a workout plan using exercises in the book for one of my clients – do you guys want me to post it on the bloggy, too?