I'm not the only one in this family with a snowman obsession 😉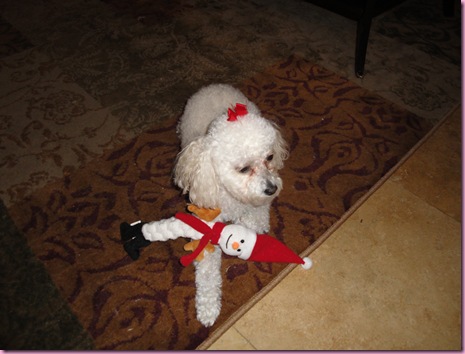 How are ya'll doing?? Hope your weekend is going well so far!
The pilot and I slept in this morning.. and it felt soooooo good 😀
Something even better?
Breakfast was PINK!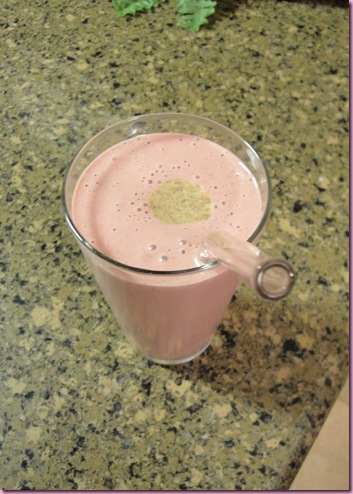 I hate pink, in case you couldn't tell 😉
Into the Vitamix went:
-1 cup almond milk
-5 drops vanilla Stevia
-1 scoop vanilla Sun Warrior
– 1/2 cup organic frozen strawberries
-1 banana
-1 T almond butter + a little more for my face garnish
It was pretty unbe-freaking-lievable.
After bfast, the pilot and I self off on our Elfish duties of buying Christmas presents. We hit up Hizzle Lizzle (aka Hobby Lobby), the sad excuse for a mall, Targizzle, AT & T (I can tether my internet from the crackberry to the laptop now!!! That's some pretty bomb diggity technology right there), and Publizzle for groceries. With the exception of two gifts, WE'RE DONE!!!!!!!! Yahoooooo!
A sneak peek of one of the more interesting gifts we purchased….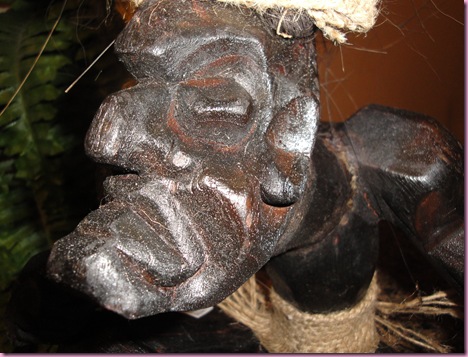 (The receiver of this one is going to love it)
When we got back to the casa, we were both starving, so the pilot busted into his Publix sushi and I busted into this spicy hummus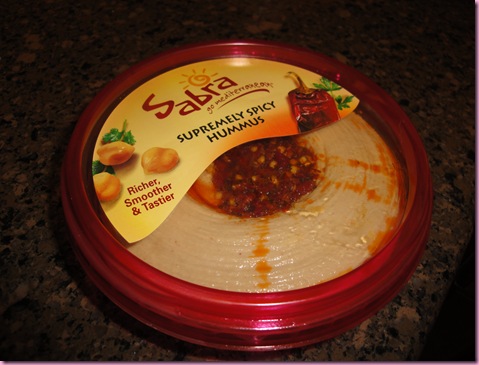 With some delicious dippers, including herbed olives and some Kale Hemp flatbread from my favorite twins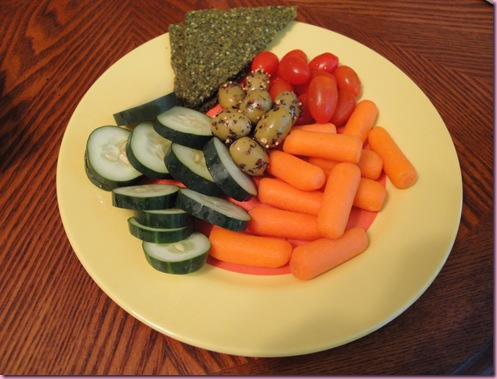 It was everything I could have wished for 😀
We went to the gym (I did 30 minutes on the elliptical and 20 minutes of hill walking) and are about to go see Avatar! Has anyone seen it??
Have a great night <3
Love,
G
Something to talk about: What's your favorite winter or holiday tradition?? Mine is making vegan goodies and tamales at the madre's house. Last year, I made some bloggy baked goodies and tried carob for the first time 😀