Hey everyone! Happy Sunday to ya 😀 Hope you've had a fabulous weekend.
We saw Avatar in 3-D last night… all I have to say is whoa. It was crazy good and I'm not a big Sci-Fi buff. The story line was intense –and I loved the message it focused on- and the special effects were outta control. I may have even shed a tear (or three). I also snuck a salad and piece of millet bread in my purse for dinner, but that's beside the point 😉
We spent the past couple of hours WRAPPING!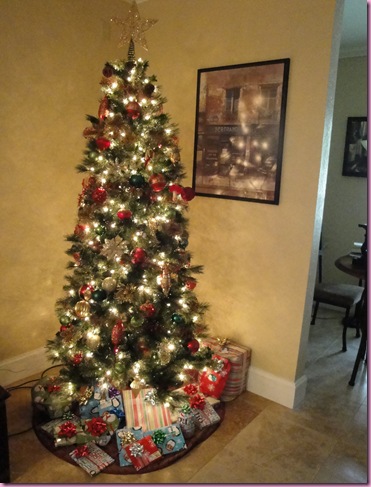 It feels so nice to have gifties under the tree 😀
As the title may suggest that I bust some sweet rhymes (which I'm know to, on occasion), I have to say I'm a pretty decent wrapper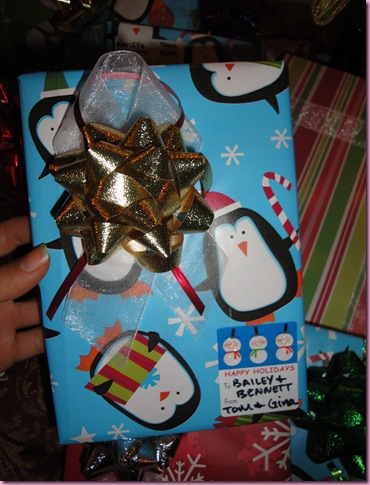 8 years of working in retail will do ya good 😀
That is, unless it's an item that isn't a square….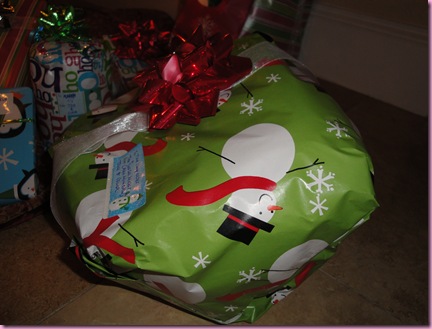 Then it looks a little like a 4 year old did the wrap job 😉
Some of today's eats include a luscious bowl of fruit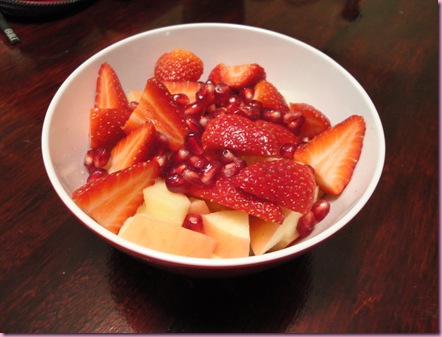 Organic apple, POM seeds and Florida strawberries
And a cookie protein smoothie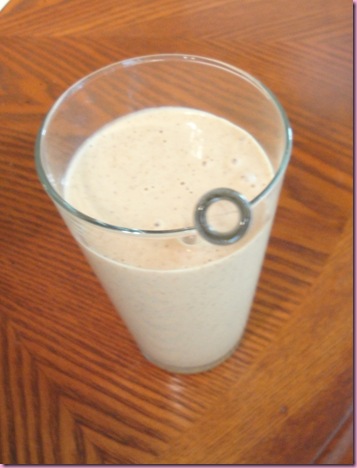 This was serious face-rocking delicious.
-1 cup almond milk
-1 banana
-1 scoop vanilla Sun Warrior protein
-vanilla
-Stevia
-cinnamon
-1 Twin Cakes chocolate chip cookie
No kidding, it tasted like a Blizzard. From what I remember, it's been awhile 😀
Jeni and I also hit up the gym for some weights.
| | | |
| --- | --- | --- |
| Elliptical | 5 minutes | Crossramp 10, level 5 |
| Bent over dumbbell rows | 8 lbs each | 3 sets of 12 |
| Cable hammer curls | 30 lbs | 3 sets of 12 |
| Stability ball back extension | Body weight | 3 sets of 12 |
| Supine dumbbell curl (on slight incline) | 8 lbs each | 3 sets of 10 |
| Compound row | 65 lbs | 3 sets of 10 |
| Elliptical | 15 minutes | Crosstrain 3 program |
| Total time 50 minutes |   |   |
Well I'm off to clean up the wrapping mess then hit the base trail for a 6 miler. My pilot running buddy is joining me! 😀
Have a great day <3
Much love,
G$
What would your rapper name be?? According to this website, I should be Gina G Cash but I prefer G$ (G Money) 😀