Exciting news: Fitnessista Fit Team and Online Personal Training are HERE!
Hi friends! I'm writing with exciting news today: Fitnessista Team and Online Personal Training are here!!
Since the early days of the blog, I've been flooded with requests for online personal training. I just didn't know how to scale this – I've always wanted to help as many people as possible and I felt like it would be more beneficial to post everything on the blog and focus on group plans. Challenges, Fit Guides, and workout packs have been amazing, but with everything going on in the world and so many of us working out at home, I really wanted to be able to provide some new options for you all and also offer a personalized element. Maybe you love cardio and need more strength in your life. Maybe you're a beginner. Maybe you're recovering from a previous injury. Maybe you're postpartum. By offering an online training option, I'm excited to be able to offer a more personalized touch to your workouts and help you come up with a solid plan that suits your needs.
Online personal training is a bit more of a premium offering since it involves one-on-one time and personalization, so I wanted to create an additional option for those who are looking for a motivation boost and solid, new workouts each month. The Fitnessista Fit Team was born. 🙂


[Heads up that none of these will replace the free resources on the blog, newsletter offerings or my YouTube channel. I also have some more follow-along workout videos on the way if that's what you're looking for!]
Here's what a Fit Team membership looks like:
– Every month, you'll get 6 new strength workouts (2 each for upper body, lower body, and total body) along with video tutorials for the moves. Strength is important, and this way, you'll have a balanced strength plan that you can use with your favorite cardio workouts. All strength workouts will be 30-45 minutes max and can easily be completed at home. I'll also provide postpartum and low impact modifications.
– In this PDF document, you'll also get your sample workout calendar, meal prep tips, bonus recipes, and meal ideas
– You'll also receive access to an exclusive Facebook group, where I share motivation, tips, and answer any questions you have
– A 45-minute Zoom workout each month just for Team and Training members. I'll record the workout in case you need to tune in later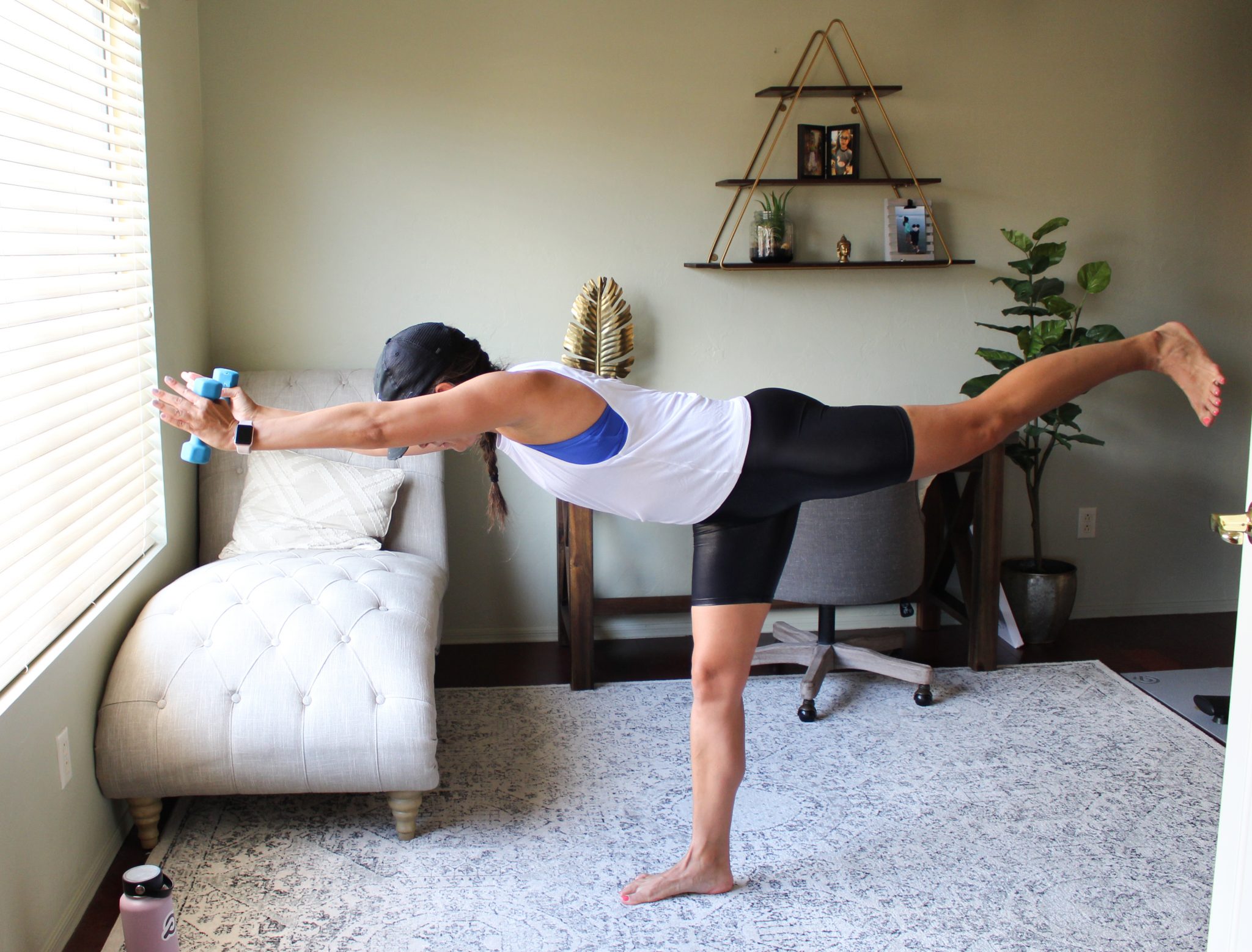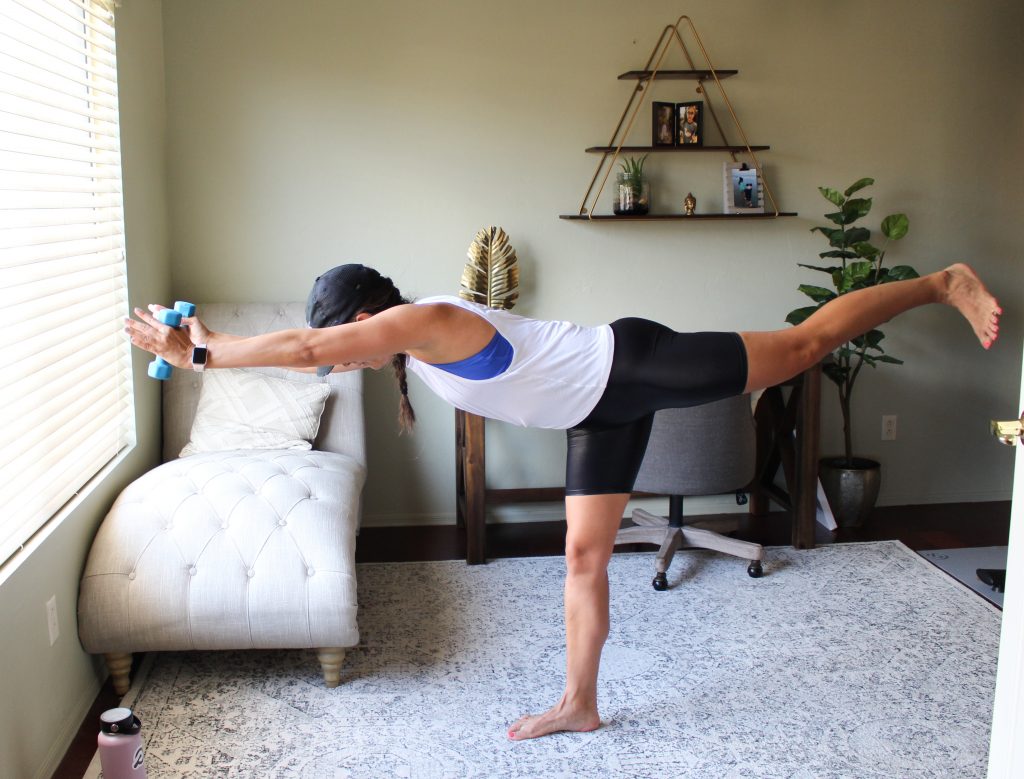 Who this program is for:
Those who need a little extra motivation and structure in their weekly fitness plans. You'll get new ideas each month and know that each workout was planned with maximum effectiveness and safety in mind.
Those who don't know how to get in the balanced strength workouts they need each week
Those who are self-motivated at the gym and enjoy following a plan, but don't know how to create their own
Those who are looking for consistency and results from the time they put into their workouts
Who this program is NOT for:
Those who don't like following written plans and would rather take group classes
Those who are happy just winging it in their weekly routines
– I wanted this to be extremely reasonable, so it's only $19 per month to sign up now. Consider this like a pre-order — if you sign up now, you'll get December's plan in your inbox on Black Friday, November 27th, and we'll be ready to rock and roll for December. You'll get each monthly plan on the 27th of each month.
Some testimonials from friends who have tried my Fit Guide workouts: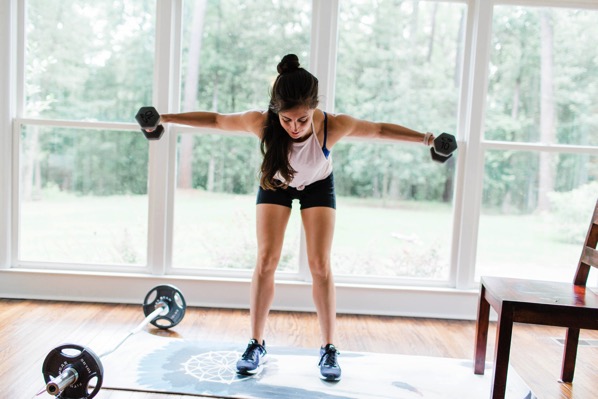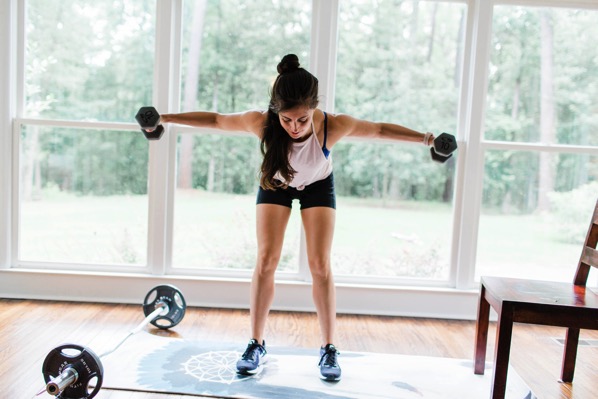 Check out more about Team memberships here. I would love to have you join us! The price will jump next week, so lock in the $19/month deal by signing up now.
Online Personal Training
Now, let's chat about personal training:
– This is a completely different offering than the Team membership and is designed for friends who truly want personalized workouts created just for them. If you sign up for personal training, we'll have an intro call before I create your plan so I can do an virtual movement assessment and talk about any injuries or contraindications, your fitness background, and goals. Link to sign up is here.
– I'll create your monthly workouts (3-4 strength workouts that you'll do each week) based on the the info I obtain during our call, along with stretches and specific strengthening exercises for your particular imbalances. Your weekly plan will be based on 3-4 weekly strength sessions to complement any cardio workouts you'd like to do. You'll receive the plan in your inbox, along with video tutorials for each of the exercises
– A 45-minute Zoom personal training session with me each month. I can give you some new ideas and make sure you're executing proper form for the movements
– Voxer access to me for any questions or advice you need
– You'll also receive access to our Team Facebook group, where I'll share motivation, tips, and answer any questions from the community
Who this is for:
Those who have hit a plateau in their training and don't know how to step it up to increase results
Those who really want a personalized aspect in their plan and have specific fitness goals
Those who need some extra accountability and motivation – you know I'll be looking out for you!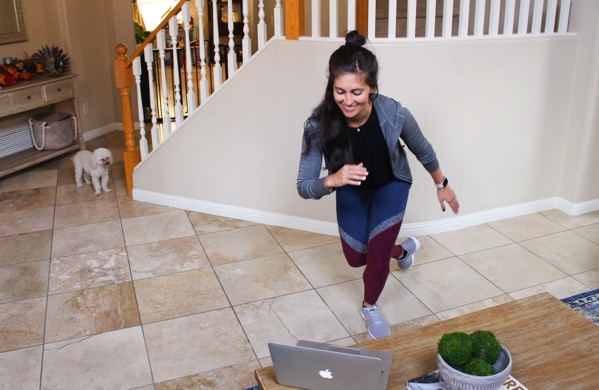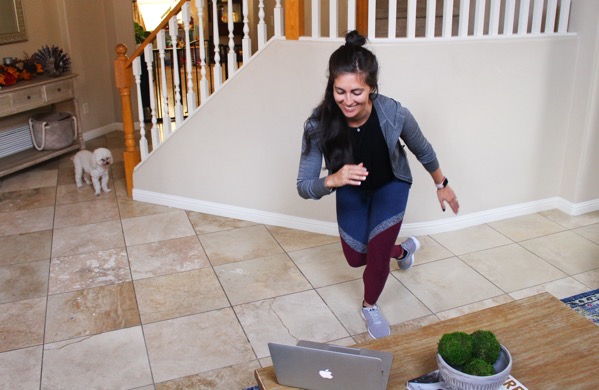 (I love seeing pics with Bella Boo in there)
Who this is NOT for:
Friends who are happy winging it in their routine and don't feel like they need a personalized plan right now
– Total cost: $149/month. Link to sign up is here!
* In order to provide the care and attention you need, I'm only accepting 10 personal training clients at this time. If you want to get on the waiting list for future openings, please enter your info here. 
Creating fitness plans and workouts is one of my very favorite things about what I do and I'm proud of my skills in this arena. I'm super excited to be able to offer these for ya'll and work with more of you on a one-on-one basis. If you'd like to join us for Team training, click here or for personal training, click here.
Leave a comment below if you're joining in the fun!
xo
Gina