Hi guys 😀 How's your Monday treating ya? Hopefully it's been bueno so far 🙂
This morning, I got up early to meet the girls at the gym and was greeted by a rainstorm. I was so tempted to crawl back into bed, but it's harder to ditch out when you know friends are waiting for you.
Pre-gym: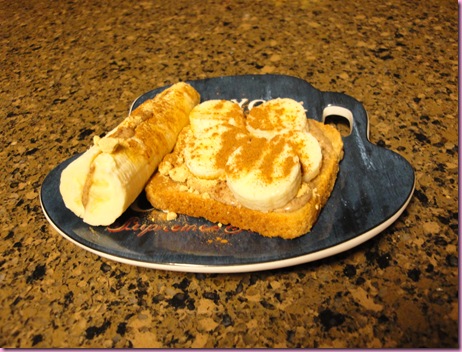 Millet with AB, mesquite, cinnamon and banana
Post-gym: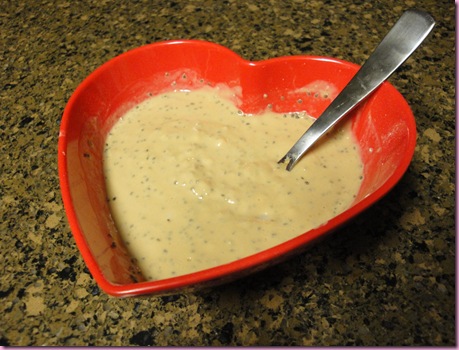 I dissolved 1 scoop Sun Warrior in enough almond milk to thin it out, then added 2 T chia seeds and 1/4 C So Delicious Coconut Yogurt
Look how THICK it came out: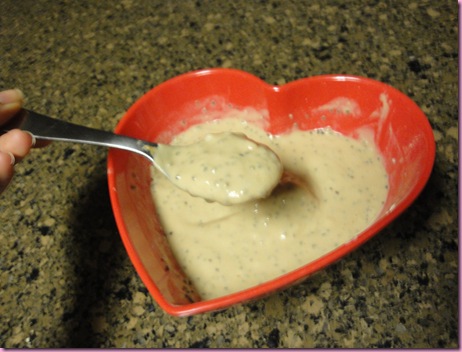 It was pretty much foodgasmic 😉
I ran some errands, cleaned up a little around here, then made some Vegan Gluten-free cornbread to go with our dinner tonight.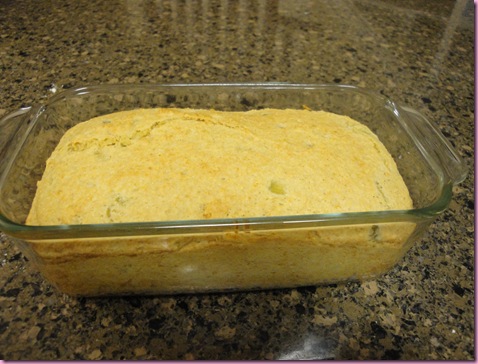 I used the recipe in the Babycakes cookbook that one of my lovely clients gave me, and added in some green chilies, cayenne and cumin.
And may have had a little taste with Earth Balance: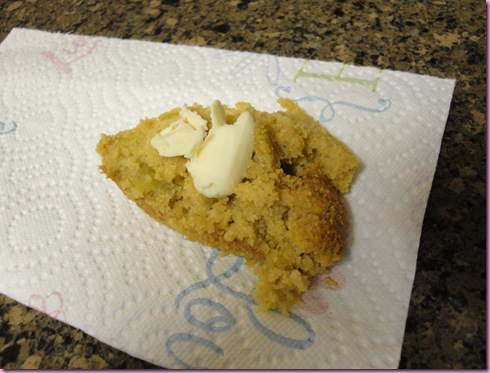 Quality control 😉
The funny thing is, I don't like corn. At all. I do however like bread and chips, so put corn into bread or chip form and I'm a fan 😀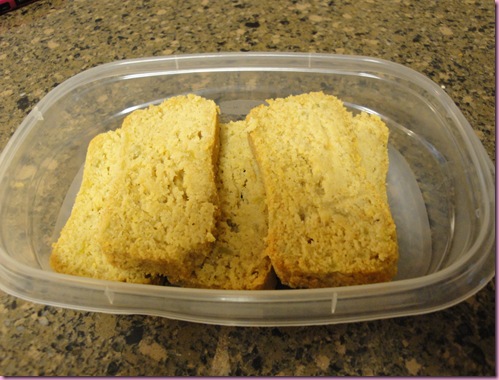 Half packed up for us, and half for my friend Ashley, who's gluten-free.
It was a lot of fun to hit up the health food store today to pick up the goodies for Bethany, since she chose the name of the cafe.
Girl, we hooked you up.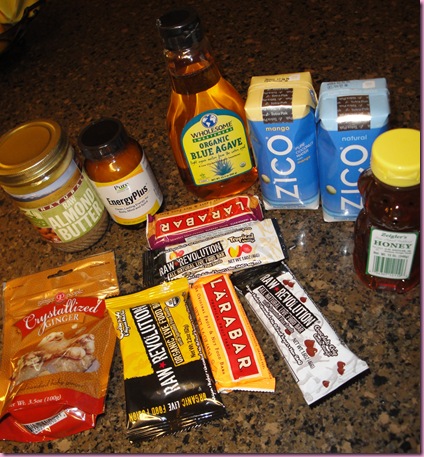 She's getting ginger chews, raw almond butter, an energy supplement (since she' training for a half marathon), raw agave, 2 coconut waters for electrolyte replenishment, local Georgia honey, Raw Revolution bars, Larabars and a dozen macaroons (unpictured—I still have to bag them up). Expect your goodies soon, Bethany! I had fun playing personal shopper.
When I got back to the casa, it was lunchtime.
I had the same salad as yesterday because I couldn't stop thinking about it.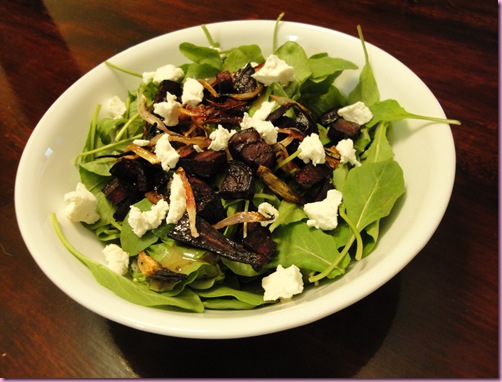 You know it's a good salad when you can't get it outta your mind 🙂
I'm off to train a couple of clients, then running the first session of the Lifestyle Challenge we're having at the gym.
Enjoy the rest of your day!
xoxo,
Gina
Today's tip: If you work a desk job, take a break every hour or two to walk around, do some stretches or yoga moves, and get your blood flowing before you get back to work. It makes the day go by faster, can help you sneak in some extra exercise, and each time you'll return focused and ready to tackle the rest of what you have to do. When I was a finance intern at the hospital, every hour or so, I would find an errand to run for someone so I could walk around or would just do light stretching at my desk. Everyone thought I was crazy at first, but before long, they started doing it, too.