Hey guys! How's your morning going? <3
I started mine off with a dip into the almond butter jar and a Bikram yoga class.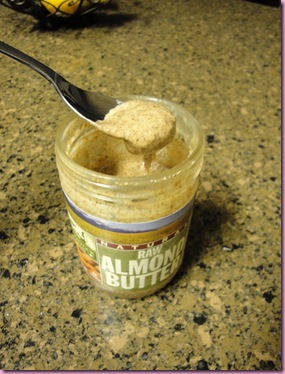 Bikram was tough stuff this morning. It's been a few weeks since I'd practiced and my body definitely let me know. My back is going to be a little sore, but it felt soooooo good to sweat out some toxins and get some juicy stretches in 🙂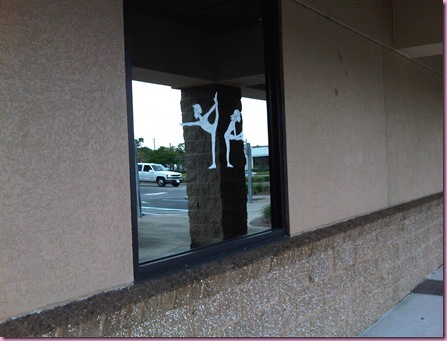 Bonus: the power went out halfway through class. Seksi yoga. Haha
When I came back to the casa, I tried something new for breakfast: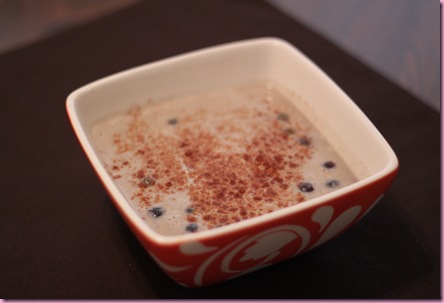 MILLET!
I love millet bread and I've had cooked savory millet before, but have never tried it in lieu of oats.
The texture was a little grainy and fun – I liked it 🙂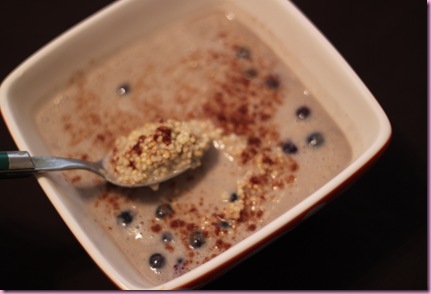 Work is a little earlier today (since I get out earlier!), so I packed up a quickie lunch courtesy of my personal chef.
Amy's Mac n' Cheese with Daiya cheese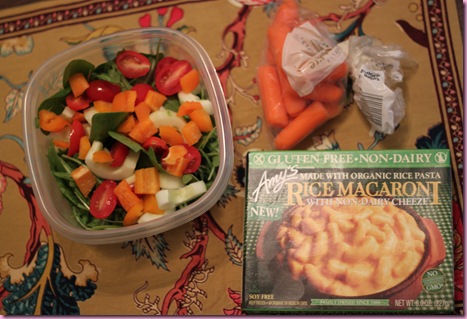 + Salad with grape tomatoes, bell pepper, cucumber, carrots and Garlic Gold
I'll just heat the mac n' cheese, plop it onto the salad and feast away 🙂
I'm out, but I hope you have a wonderful day! See ya later with a Reader's Request post <3
Hi ho, hi ho…..
xoxo,
Gina
Something to talk about: Fall recipes!! Since it's officially November and fall is (kinda) in the air, I always get the hankering to make autumn recipes around the beginning of November.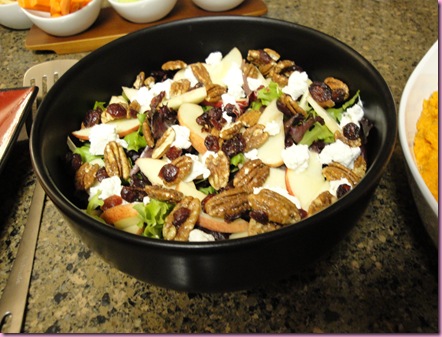 Some of my tried and true faves:
–Black Bean and Sweet Potato chili
–Pumpkin cheesecake with gingersnap crust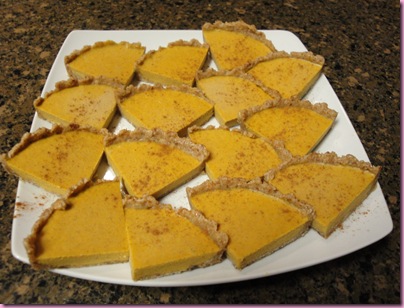 Things I can't wait to try:
–Butternut squash and black bean chili in pumpkin bowls
What's on your to-make list this fall?? Any other recipes you can't wait to bust out again? Feel free to link it up- I'll approve the comments that don't go through right away when I get a break at work 🙂