Hi friends 🙂 How's your day going? Mine has been muy bueno 🙂
I'm rocking the "do-agains" for dinner: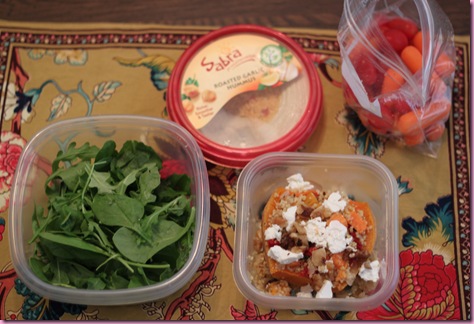 I loathe the word "leftovers"- it sounds so foul. "Do-agains" is much nicer 🙂 In my opinion, leftover food tastes way better the next day anyway 😉
My trough of food I brought to work included greens, stuffed b-nut squash (from last night-I brought Ashley some too), half a bag of organic carrots, organic grape tomatoes, Sabra garlic hummus.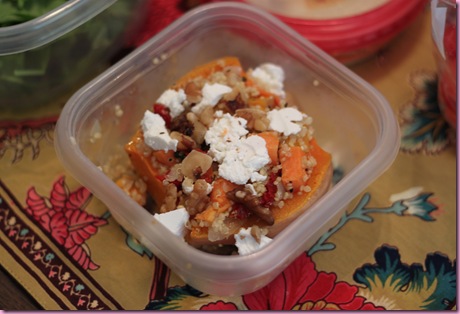 So. Insanely. Good.
Earlier today, I hit up the mall for my last chance to get black boots before Foodbuzz (we have a winner! Thank you, Aldo) and to my utter delight, CHRISTMAS WAS AT THE MALL!
Already!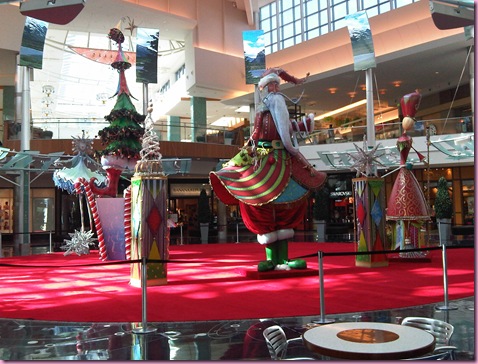 No snowmen in sight (yet), but I was still very happy 🙂
After shoe mission 2010, I stopped at Petco to get some new food for the puppers. The new food I had gotten them didn't agree with their stomachs (which is why Bella got so sick) and the brand we used before isn't made anymore. The people working at Petco spoke really highly of this stuff: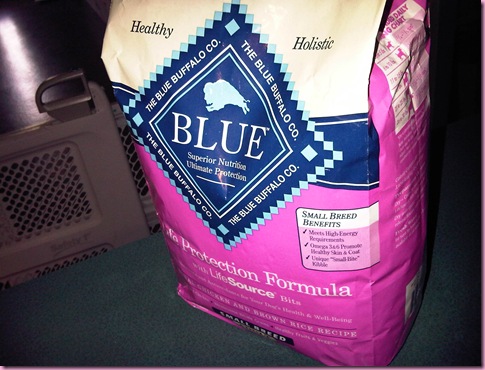 So hopefully little Bella likes it 🙂 For now she's still having boiled chicken and rice, but she's feeling much better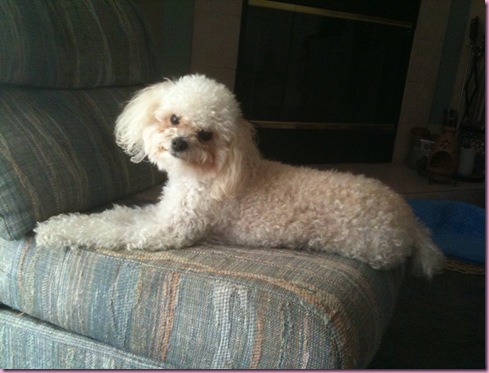 Out-the-door snackage: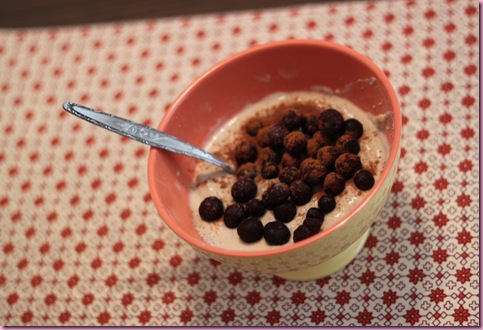 Plain goat's milk yogurt with Sun Warrior, cinnamon and blueberries
My lunch break is over, so I've gotta peace out. See ya tomorrow with favorite fall recipes 🙂
Have a great night <3
xoxo
Gina
When is too early for Christmas decorations? I say never 😉