Reader's Request: Hiring a Personal Trainer
Hi friends! How are you? Hope you're having a fabulous morning <3
I started off my day with a bowl of breakfast cookie dough cereal.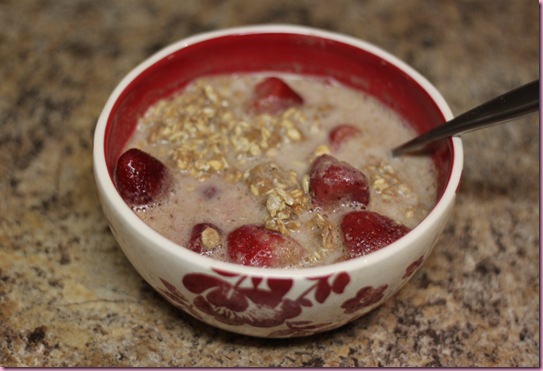 -1/2 C gluten-free oats
-1 heaping T almond butter
-1 scoop Standard Process dairy-free (I'm out of Sun Warrior- thank goodness we're having a promo this week)
-1 C almond milk
-organic frozen strawberries
Heating the cereal for about a minute defrosted the strawberries a little and made it extra glorious. I may be giving extra love to almond butter today… debating giving it up for Lent. We shall see, I just love it so much.
Recent eats:
Alexia brand sweet potato chipotle fries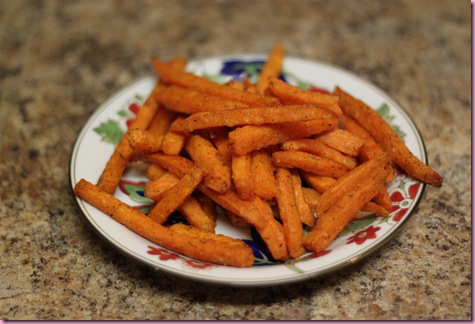 Smooooothie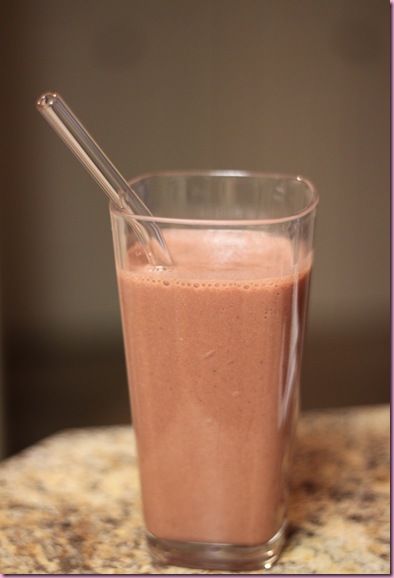 Brown rice toast with almond butter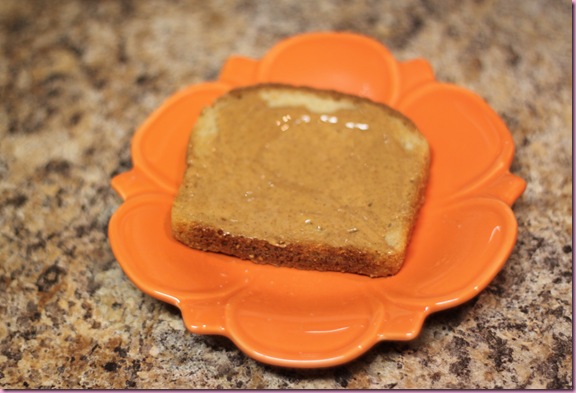 Dinner with the fam last night was a blasty. We talked houses 🙂 I actually took my little bro to look at another house we were interested in on the golf course, but didn't love it as much in person. We'll see what the Pilot says when I talk to him today….
___________________________________________________________________________________
How to Choose a Personal Trainer?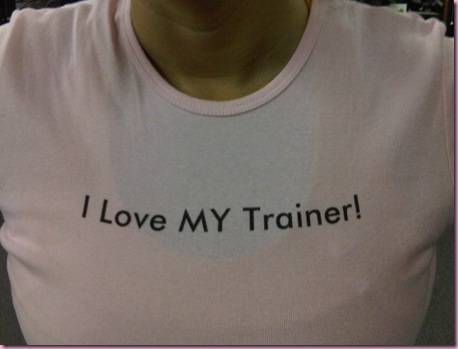 I received a few emails and comments about this one, so thought it would be a good reader's request. While I'm not training right now –my other jobs are keeping me pretty busy- I've trained for about 4 years and have seen some interesting things. Hopefully this post will help you figure out what type of trainer you'd like to hire.
There are LOTs and lots of trainers in the sea 😉 Some are awesome and will teach you so much, some are jokers, and many are unqualified (scary, but true).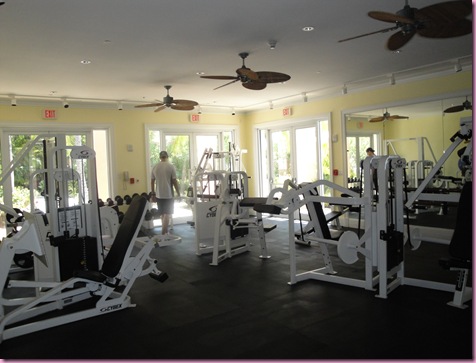 Here are some things to consider when you're looking to hire a personal trainer:

1. Who do they work for?

Trainers are either self-employed, contracted by the gym, or hired employees of the gym. If you're thinking about getting a trainer at a larger gym, be wary of the *packages* they'll try to sell you. These trainers are often more like car salesmen than trainers- they make commission off the packages they sell and can be a little pushy.

2. What type of certification do they have? How long have they been training?

It's scary, but quite a few gyms will allow their employees to train clients without any type of certification. Ask what type of cert the potential trainer has, and go home and Google it. Some reputable certs include: ACE, AFAA, NASM, NESTA, NCFS, ACSM (which I forgot to mention earlier and added in).

Experience is also a biggie. Get a trainer that isn't a newbie. In some things, it's ok to hire a newbie, but for the sake of your money and less risk of injury, get a trainer with at least a year experience.

3. Personality.

Personality is a biggie. Some trainers like to chit chat with their clients, others like to drill them like it's a bootcamp. Some are more quiet, others are loud (and disrupt them entire gym). A good trainer will be able to adjust their training style to suit what you're looking for. For example, I knew which clients wanted me to just hang out with them and push them to finish, and others who didn't want to talk and just work for the entire hour. While you can adjust training style, you can't adjust your personality. Make sure they mesh well.

4. Can you watch them in action before you decide?

If you're considering hiring a personal trainer, be at the gym while they're training and observe while you lift weights of ellipticize. Do they train all of their clients the same way? Look for another one. What's their style like? Is their client sweating like they're getting a good workout? Observe and determine if it's the kind of workout that you'd like to do. One trainer that I worked with would do the exact same workout with every client. Everyone is different and has different needs, so this isn't the best way to go.

5. Cost.

Cost per session can vary from $30/hour to $100+/hour. See what rates they offer and if there's a better deal if you buy more than one session at a time. Often, clients can train with a trainer for a few months and then go out of their own to workout with proper form. I think it's a great idea for everyone to invest in an excellent trainer for a few sessions and learn more about nutrition and form.

More tips:

– Don't consider the trainer's body type while making your decision. A good trainer will know how to give you the results you're looking for. (For example, a muscle-y bodybuilder type may know how to give you the long and lean look you're going for, while a less muscle-y person like myself can make you ripped if that's what you want). Make sure the trainer knows what your goals are.

-Use your gut– you'll know if it's a good match. I've told you guys about this before, but my first trainer was a beefy man, without a certification, who told me I could only eat 1,000 calories per day. Needless to say, it didn't last long, but I lost a lot of money by purchasing a huge package and then ending my contract. After that debacle, I found a female trainer (who does figure competitions), who was amazing and taught me SO much. If it doesn't feel right, keep looking! Like I said, there are tons of trainers in the sea.
Hope this helped a little!
As always, send reader's requests my way (fitnessista at gmail dot com).
See ya this afternoon!
xoxo
Gina
Something to talk about: Have you ever worked with a personal trainer before? What was your experience like?
Zumba Song of the Day: "Ay Chico (Lengua Afuera)" Pitbull