Hi friends. Hope your week is going well. My Tata passed away on Monday night in the middle of the night. It's been a hard week, but our family has rallied together to comfort each other. I had this post pre-written for this week, so I thought it would be a good one to post today. I'll be back to share more in my Friday Faves post, but for now, here are all of the details about Les Mills' High Intensity Interval Training program, GRIT. You can get 21 days of GRIT (+ all of the Les Mills On Demand workouts) for free by clicking here.
One of the things that can be tricky to do at home: cardio. I feel like it's so easy to grab a pair of dumbbells or kettlebells and crush some strength work, but when it comes to cardio, it can be a little bit more challenging. I'll either hop on my spin bike, or do some plyo moves in the living room. I've added some Les Mills On Demand classes into my routine, and they've helped me change up my routine and get some extra motivation.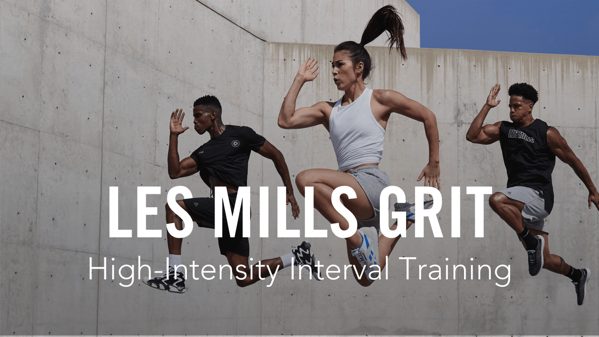 One of my favorite classes on the platform is GRIT. A friend did a Focus On GRIT post for the blog back in 2013, so I thought I'd write an updated version now that I've had the chance to implement the workouts in my own routine!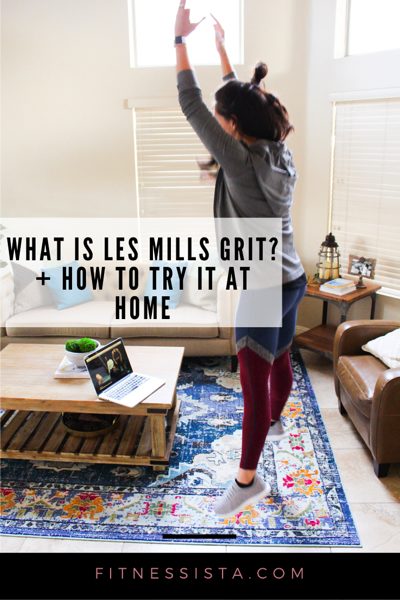 What is Les Mills GRIT?
GRIT is Les Mills' High Intensity Interval Training program. It's only 30 minutes and they offer three varieties: cardio, strength, and cardio. The program design is intended to help participants improve strength and build lean muscle. I finish each class in a puddle of sweat and riding those HIIT endorphins the rest of the day.
What equipment do you need?
For the strength workouts, you need a bit more equipment: usually a barbell (I've used dumbbells before), weight plate (can use dumbbells), and a step/bench.
For the plyo workouts, you use a weight plate and/or a bench, but you can also do the exercises without them.
For cardio, you'll use your own bodyweight. The focus of this workout is speed training. For this version, expect exercises like tuck jumps, squat jump, lateral movements, and burpees.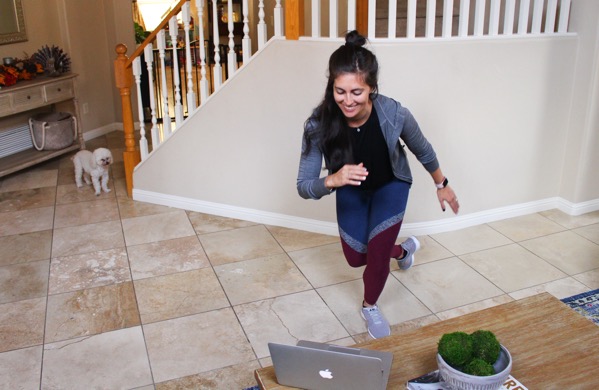 Pros:
The structure. I have to admit that one of my biggest pet peeves is seeing workouts on Pinterest and online that are called HIIT workouts, but are not true HIIT. High Intensity Interval Training is based on an intense work period (designed to get your heart rate up quickly) and a solid rest period. A set of biceps curls is not a HIIT interval. A rest interval isn't a plank or a set of high knees. You work HARD (towards your max capacity), rest, and repeat. The HIIT workouts in GRIT are true HIIT intervals. They were strategically designed by sports scientists to deliver on the HIIT promise of increase strength, speed, and performance.
The instructors. Les Mills instructors are top-notch and their certification programs are extremely thorough. Also, not everyone passes! You have to submit a video of yourself teaching an entire test class until you're officially certified. When I got BODYPUMP certified, I had been teaching fitness classes for many years and still found it challenging. I also wish I would have started with their certification because they do such an amazing job setting their instructors up for success with coaching strategies, motivation cues, and proper form. When you take a Les Mills class, you know it will be lead by a powerhouse instructor. I learn something new to implement in my own classes with every On Demand class that I take!
The music. They do an awesome job of selecting driving, motivational and upbeat tracks for the classes, particularly GRIT. I can usually expect to hear some songs that I already know, but lots of new ones. The music is always designed to match the movements.
Results. HIIT is one of the most effective ways to train. It can improve strength, power, speed, heart health, and increase metabolism. I'm a huge fan of HIIT because when you implement it into your routine, I feel like it's a solid way to get results from your work and bust through plateaus. GRIT workouts are true HIIT and will challenge you in an entire new way, within a short amount of time.
Time and convenience. Since the workouts are short (and you can do them at home!) you don't have to spend time commuting to and from the gym. I also like that many of the workouts utilize minimal equipment and many are bodyweight-only.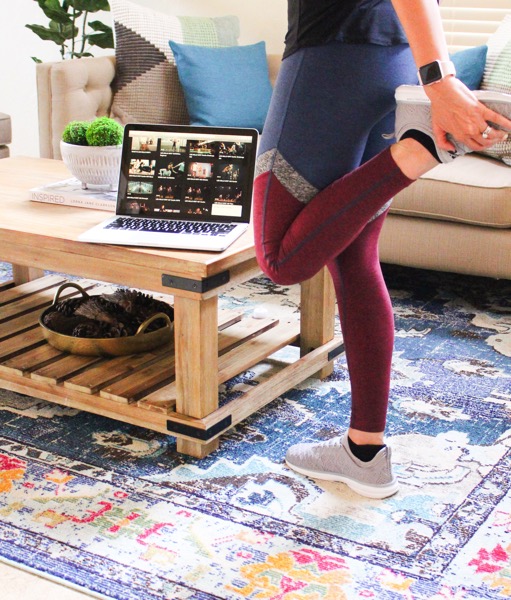 Cons:
The intensity isn't for everyone. I don't recommend true HIIT training for my pregnant friends, beginners, or those recovering from an injury. You can absolutely modify the moves to make them safe for all fitness levels, but the true characteristic of HIIT: huffing and puffing and working at max intensity, isn't for everyone.
They're short. I mentioned that this is a major pro but also understand that many people like workouts in the 45 minute to an hour range. The good news is that these workouts are so challenging, chances are that 30 minutes will be the perfect amount of time. 😉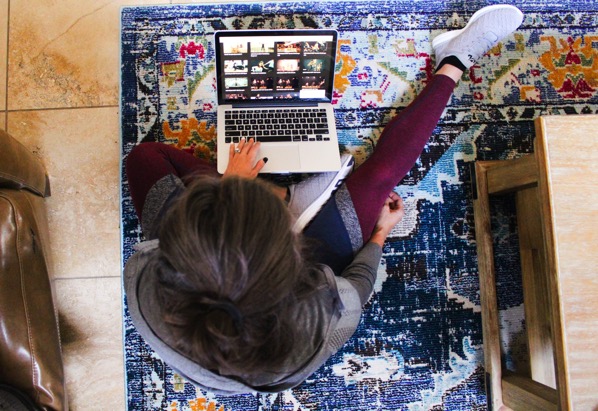 How to try Les Mills GRIT at home:
Les Mills On Demand! I'm a huge fan of the platform because they have so much variety. There are over 600 workouts and you can mix and match from BODYPUMP, BODY FLOW, cycling, BODYATTACK (another fave!), and so much more. I have a full review of the platform here! If you'd like to check it out, my friends at Les Mills created a referral link for me. Click here and you'll get 21 days of Les Mills On Demand for free. It's perfect as we head into the holidays! So many of us are traveling, home with the kiddos, or extra busy, so it makes it very convenient to get in a workout, no matter what else is going on.
Hope you have a wonderful day and I'll see ya soon.
xo
Gina