20 of my fave fall fashion finds
Sharing some of my favorite fall fashion picks for fall 2019.
Hi friends! How's the morning going? I'm taking a barre class and then straight into the rest of the day's activities. Thank you so much to those of you who sent well wishes and prayers for my Tata. I hope you know how much we appreciate them.
For today, let's chat about fashion-y things. It's finally gotten a bit cooler around here, meaning it's below 80 degrees, and it has me feeling like fall fashion is officially acceptable. (I know there are places currently blanketed in snow and you can totally roll your eyes at me, mm k?)
I thought I'd share some of my favorite pieces for this season + some things I have my eye on!
(* = things I currently own and love)
Leopard sweater. I LOOOVE this one from J Crew and keep waiting to see if it will go on sale so I can snag it up. It's the perfect length and pattern.
* Dark wash jeans. I wear these at least once a week. The fit is insanely flattering and I prefer a darker wash for fall. They have a nice amount of stretch to them and go well with booties or low-top sneakers.
Cute sweater dress. This one is available in quite a few colors and looks like it fits well.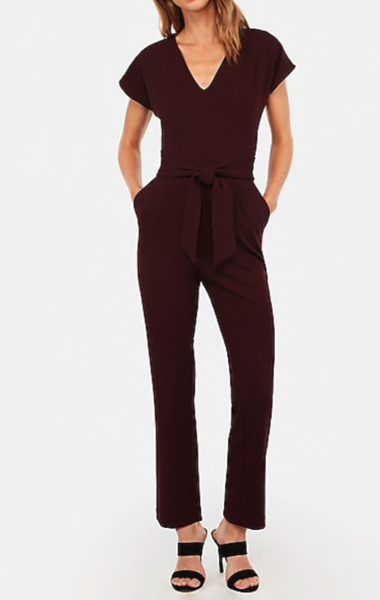 *A solid jumpsuit. I recently ordered this one from Express (waiting for it to arrive!) but loved the color. I figured it would be good fall date night option. 🙂
*Brown booties. I've had these for a couple of years and they're my go-to booties. They're a neutral shade, lower heel that's comfortable enough to wear all day, and very well-made. On Amazon, they're $69 and I'm pretty sure I paid around $130 for them.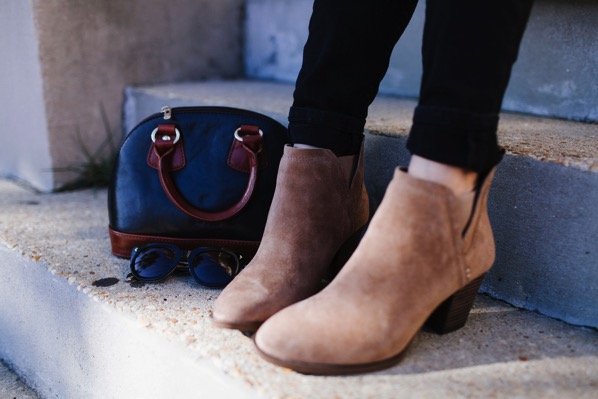 *Studded black booties. I wear a similar pair to add an edgier vibe to an otherwise plain outfit (like a solid top and a midi skirt).
*Leopard mules. These are cute with jeans a sweater or neutral tee.
Brown blazer. This is the one I have my eye on! I prefer a more tailored fit for blazers and the brown matches everything.
*Wubby fleece. Everyone needs a Wubby fleece in their life! They're on sale right now, too.
*Long cardigan. The classic never dies.
*White button-up. I fell in love with Everlane this summer with this button-up top. Everything about this shirt is perfection; it's not too see-through, and it's not boxy. I also appreciate Everlane's mission and commitment to sustainability. I've been shopping there more often for classic and everyday staples.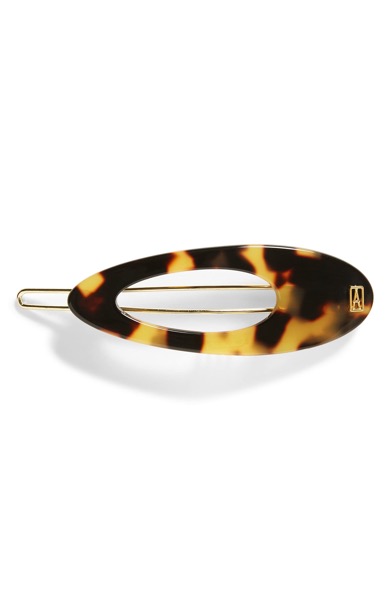 Barrettes. Love 'em or hate 'em, but I love them and am embracing this trend with open arms.
A warm long jacket. This lavender hue adds a nice pop of color without being too bright.
*Striped sweater. Waiting on this to arrive from Express but I can already tell I'll wear it a lot with jeans and leggings.
Suede mini skirt. This is a fun twist on a usual mini and is made of vegan suede.
*Faux leather leggings. If you haven't tried the Spanx leggings yet, you need to get on the boat and never look back. They're SO flattering and comfortable.
*Hot pink v-neck sweater. I've been wearing this with jeans and mules.
*Black jeans. The DL1961 brand always fits me well and lasts.
*Camo jacket. This is one of my fave things to wear when it's a little bit chilly and I take it with me for traveling.
*Black and white short and long-sleeved tees. Classic tees are the best layering component and I love the ones from Madewell and Everlane.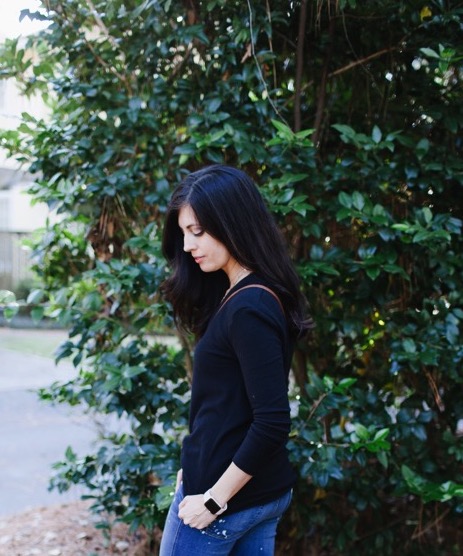 So tell me, friends: what are your go-to fall staples? Anything you have your eye on this season? Feel free to link away in the comments section! Let's all shop together 😉
xo
Gina

This post contains affiliate links, which don't affect purchase price, but enable me to earn a small kickback. I use these commissions towards the costs of keeping this lil blog running and genuinely appreciate your support. <3