My first taste of the Masala Bhangra workout was at the IDEA conference. (<– reason 29,382 it's advantageous to check out IDEA if you're a fitness professional. I was exposed to so many new fitness trends!) As you guys know, I'm a HUGE fan of international dance, so I was pretty stoked to try out something new. I've enjoyed some Bollywood flavor through Zumba, but it was my first time trying a workout consisting of traditional Indian dance moves. I had to stop myself from yelling, "Balle balle!" because let's be real.. I had no idea what it means. But, I had a blast and can't wait to try it again when I get the opportunity.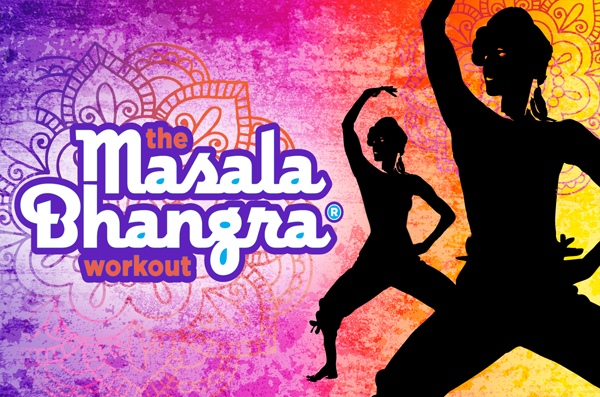 What is it?
Masala Bhangra is a dance cardio workout, which was created by Sarina Jain in the 1990s. The movements include a mixture of Bhangra and Bollywood techniques in addition to modern dance styles. The music is upbeat, energizing, and the class is a "watch and follow" format, meaning the moves are not broken down. You watch the instructors and do what you can! Similar to many dance cardio formats, the movements repeat themselves, so you have an idea of what to expect.
Sarina Jain is referred to as the "Indian Jane Fonda." She's taught aerobics for over 20 years, and created the Masala Bhangra as a way of bringing her culture to the fitness industry. "Masala" means "spicy" in Hindi, and Bhangra is a traditional folk dance from the North part of India. Now, Masala Bhangra is offered in over 20 countries all over the world. You can read more about the workout, trainings and retreats on their website.
What to expect:
To SWEAT. Since the dances are fairly easy to follow, you can add more dynamics to the movements by increasing range of motion or impact (through jumping). Just like any dance class, you get out of it what you put into it. 
Props! Some of the dances utilize scarves, which is a fun switch-up (and distraction, haha).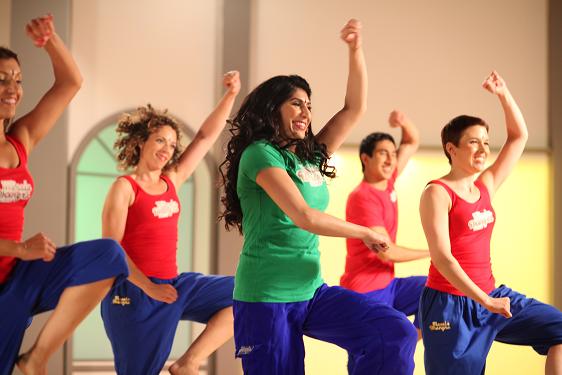 Pros:
-The music! I LOVE Bollywood music and could easily jam out to that for an hour. If you despise Bollywood music, however, this would be a major con.
-Easy to follow. 
-An inviting atmosphere. As I mentioned before, this is the type of class where you can watch, try to follow and have a good time. It's not super serious, you don't have to be a ballerina and complete the moves perfectly… just move and enjoy!
Cons:
-Limited classes. I haven't seen any classes near me, but they do have download and DVD options.
-Not a ton of variety. Even though I enjoy the strictly Bollywood-dance format, I wish it had just a little something more. This is just the wheels in my brain turning, but I think some yoga-inspired strength segments could be really cool.
So what do you think? Sound like a class you'd love or skip?
Have you tried Masala Bhangra?? What's your fave dance cardio workout?
xoxo
Gina
Taking "Focus On" request! Let me know if you have something you'd like me to cover 🙂
Some past "Focus On" posts: