It SNOWED in Tucson yesterday!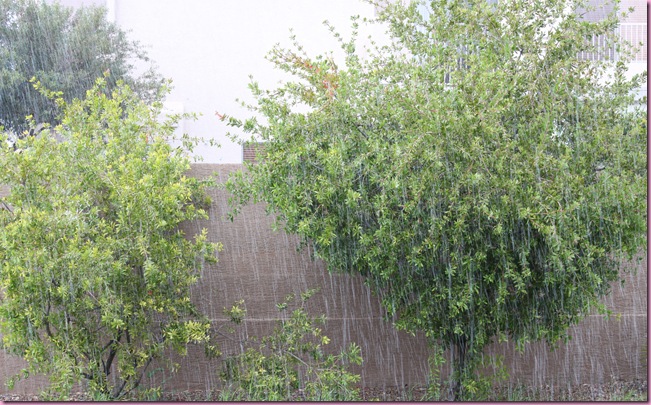 My snowman dreams were crushed when it didn't stick, but still very exciting. Tucsonans don't know how to drive in the rain, let alone snow, so we played it safe and had a low key day over here.
My only excursion: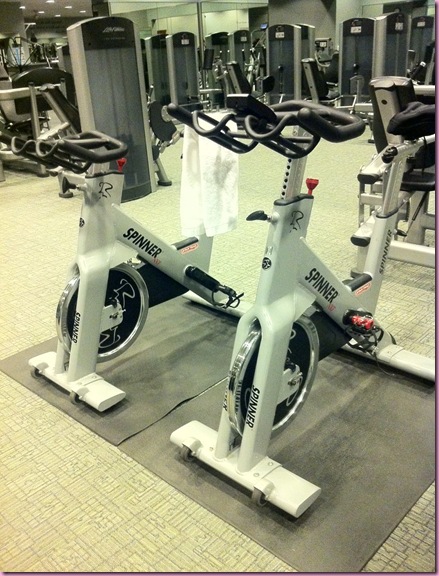 A ride on the spin bike 🙂
Dinner was courtesy of a Pinterest find- I'm obsessed and have boards for everything: style, house stuff, fun things to do with Liv, inspiration, recipes…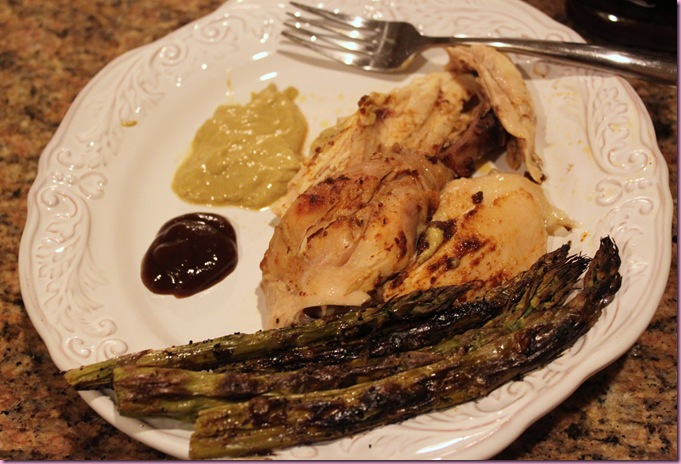 and I coulnd't wait to try rotisserie chicken made in the slow cooker.
All ya do is make a paste out of seasonings and water (I added a little thyme)
rub it on the chicken (wow)
and cook in the slow cooker.
I was expecting it to be crispier like an actual rotisserie chicken, but it was more like pulled chicken meat with lots of broth. Still very good, though!
Also amazing? This kale salad: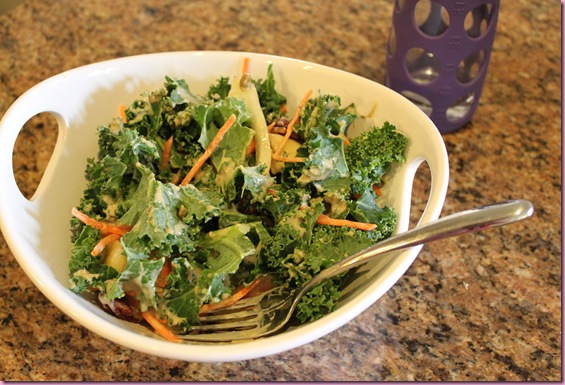 I may have a new favorite beast 🙂
So last week when I posted the Focus On: Paleo post, I got a couple of requests to do a Focus On: South Beach post.
Ask and ye shall receive, friends <3
__________________________________________________________________________________________
As many of you know, South Beach is what helped me lose 40 lbs in college. I was overweight, lethargic and had no idea how to fuel myself for teaching and taking dance classes. I truly believe that South Beach taught me how to eat and was the stepping stone for the way I nourish myself today. My eats have changed since I started the blog, but still have a South Beach-y feel to them. It's something that worked well for me, and is also something that I'd consider doing again in the future.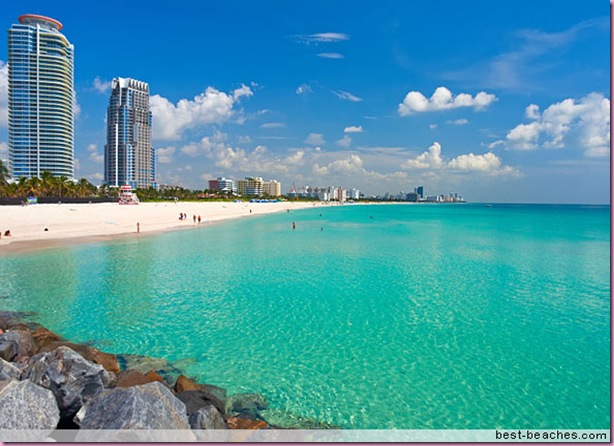 Source
How it works: An eating style that starts off with an extremely low carb plan to supposedly eliminate sugar cravings, jump start weight loss, and stabilize blood sugar. Carb ratios are gradually increased throughout the three phases, bringing it into a diet that can be followed as a lifestyle.
Phase 1: Protein, non-starchy vegetables and limited fat – food list is here. Phase 1 lasts 1-2 weeks.
Phase 2: Addition of certain starches, low sugar fruit and dairy in limited quantities – food list is here. Phase 2 lasts as long as it takes for you to reach desired results
Phase 3: No food list for Phase 3- you're in maintenance mode and figure out how to eat from your experience in the previous two phases
Pros:
-No calorie counting
-Unlimited non-starchy veggies and protein
-Easy to follow with food lists and guidelines for each meal
-Focus on smart carbs, healthy fats and lean proteins- all of which I agree with 🙂
Cons:
-Phase 1 SUCKS. I only lasted for a couple of days and started envisioning my friends as cookies. It made my cravings for sugar worse, and I didn't have enough energy, so I went onto Phase 2.
-It doesn't take activity level into account. Active people need more fuel in general, including all macronutrients.
-Emphasis on fake foods. When I did South Beach many years ago, Splenda was hailed as the sweetener of choice. I sprinkled it on EVERYTHING. Thinking about it now makes me cringe, because I used so much of it. Now they emphasize a "zero calorie sweetener of choice," so you can use whatever you feel comfortable with. I like Stevia 🙂
The verdict:
I'm a fan of South Beach, minus Phase 1. I don't think it's really necessary to go through that, unless you have a very sedentary lifestyle, and saw I great results by just doing Phase 2 and 3. Whenever I noticed that my jeans were getting tight, I'd go back to Phase 2 and continue from there. I think that the purpose of Phase 1 is to motivate followers to stick with it, because by that point they will have lost a significant amount of weight already. Anytime you cut out all sugary fruits and starches, you'll lose weight, but eventually gain it back as you reintroduce those foods. Unlike Atkins, South Beach enables the reintroduction of those foods slowly so you can eat "normally" again without shocking your body. It's important to keep in mind that quick weight loss isn't healthy weight loss, and if you take the time to get to a healthy weight slowly, chances are that you'll have an easier time keeping it off.
I think it's possible to follow South Beach by using whole, organic foods, instead of the packaged snacks and marketed South Beach goodies, and maintain as a lifestyle. To me, that's a major indicator of a good eating plan: one that can be followed over the long term. That being said, just because it worked well for me doesn't mean that it's a great choice for everyone. For example, I LOVED my high raw lifestyle a few years ago, but it just didn't work for me. No matter how I switched it around, the high amounts of sugar and fat I was consuming didn't bode well with my hormones or jeans size.
It's up to us to research and try different things to see what works best for our own bodies <3
Any other South Beach fans (or non-fans) out there? What's your favorite whole grain, or smart carb recipe?
Mine: roasted eggplant with marinara and goat cheese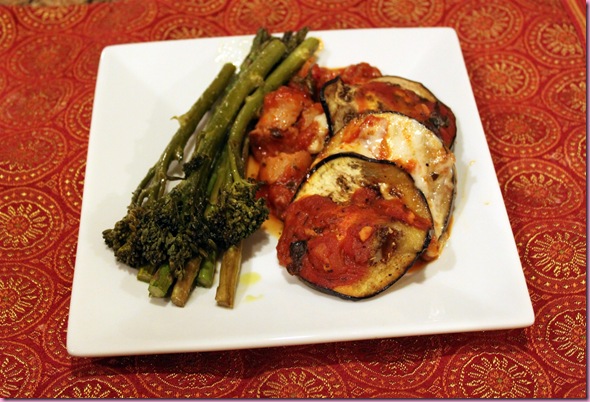 More Focus On posts: