Foodgasm Panino + Saturday Bootcamp
Good morning 😀 How's your Saturday treating you? Hope you have something fun going on today <3
Last night was a blasty.
I took a stanky, sweaty, triumphant Bikram class and then we took the puppers to the dog park.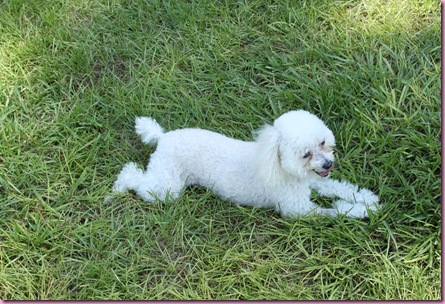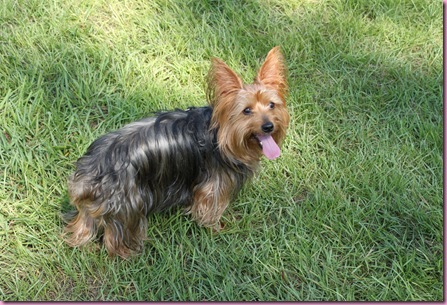 The Pilot walking Scamp around 😉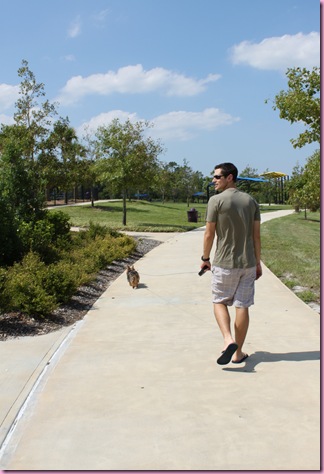 (I think Viesa is a little more his style, haha)
Dinner with the fam was at Press 101.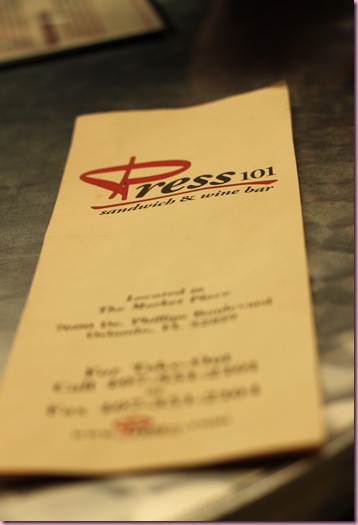 Press has an amazing panini selection, salads, flatbreads and the famous Flight of Chocolate dessert…
and buy one, get one free wine from 4-7.
Twist my arm, eh?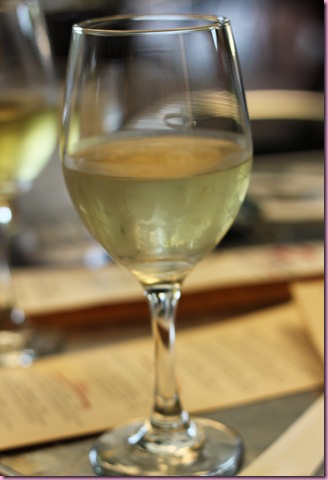 Pilot got his fave: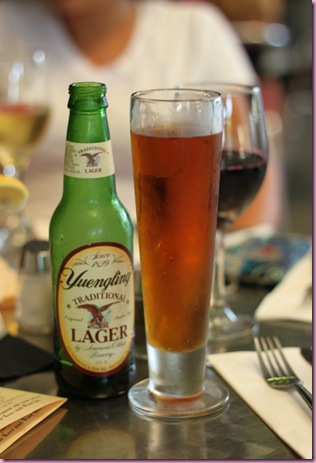 For appetizers, we all shared the trio of hummus: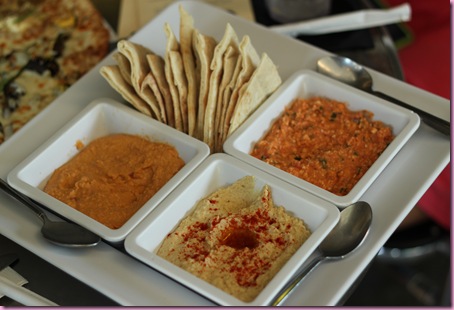 and the Pilot got the Ratatouille flatbread, which I stole some of the topping from: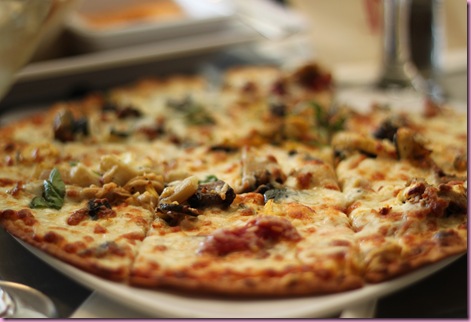 For my entree, I rolled with the usual Vegetable panino on wheat.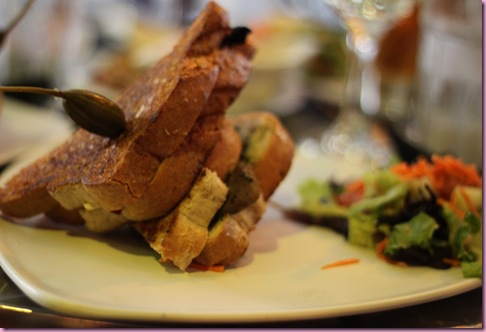 Squash, roasted red peppers, mushroom, onion, eggplant, goat cheese and pesto, melted and pressed into buttery, goat cheesy glory.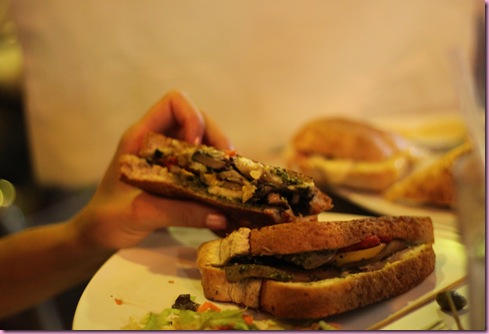 In other words, "take a foodgasm between two pieces of wheat bread and throw it in the panini maker"
Panino domination occurred 😉
This morning we're off to a different dog park, and then checking out a vegan bakery that I might apply at.
See ya laterrrrrr <3
xoxo,
Gina
Something to do:
Saturday Bootcamp workout!

-Warm up (Stretch, go for a little jog, or jump rope, run in place)- 5 min total

Circuit:

–Bicep curl and plie squat (SQUEEZE your thighs and booty), 1 minute

-Stop squatting and just bicep curl: 30 seconds (this should burn a lil)

-Jog in place 30 seconds; squat 30 seconds

–Lateral raise, 30 seconds

–Lunge right 45 seconds (holding the weights), squat 30 seconds, lunge left 30 seconds

-Standing dumbbell overhead tricep extension, 1 minute (use 1 dumbbell or both)

–Burpees 30 seconds

–Push ups 45 seconds (start in full plank position, then when you need to, drop to your knees and keep going)

*Repeat circuit 1-2 more times

-Cool down (walk for at least 3-5 minutes and get your heart rate down), Stretch
Something to read: 10 Amazing Tricks to Play with your Brain (kinda random, but this is a fun one)