Getting a fitness instructor job…
when you have a lot of competition.
Hi friends <3 How's the morning going? Hope you're enjoying the day! It's been a great morning, and I've been able to get some work done and study for my Women's Fitness Specialist exam and yoga teacher training (which officially starts this week. Wahoo!!). So, since we've moved to SD, I've had quite a few questions from fellow fitness instructors about getting a teaching job, especially when you move to a new place or when the market is very saturated.
I was fortunate to find teaching jobs here in San Diego fairly quickly, but I had to hustle like I'd never hustled before. In the past, I was fortunate to know someone who was able to get me an "in" for teaching (like when we were in Valdosta and then in Tucson), and when we moved here, I started entirely from scratch. I had a couple of friends here in SD already, but my only instructor friend (hi Kristin!) teaches farther north than me. To get teaching jobs here, I had to step way out of my comfort zone, but it was definitely worth it.
Here are some of the things I noticed, and some of the tips that helped me:
1) Do your research. Find out where you'd like to teach, call or email to see if they're looking for instructors, and see what certifications they accept. (For more tips on the group fitness certification process, check out this post.) Before we moved here, I immediately started Googling fitness clubs in the area, scoped out the websites, and checked out the class calendars to see if my specialities were on there (at the time, I wasn't teaching BODYPUMP and was more focused on Barre and Zumba). It's funny because when I first began my search, I found a club that looked perfect: a full class schedule, awesome equipment, and a close location. I told the Pilot, "This is where I'm going to teach." What do you know? It's how it worked out. Never forget a little power of the The Secret haha.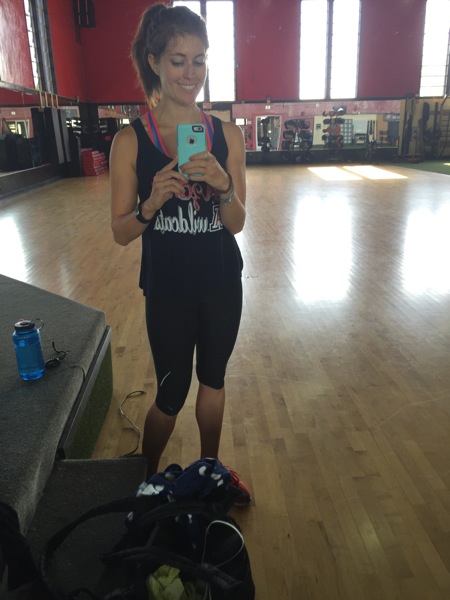 2) Get your foot in the door. Really, get in the door. Go take classes, introduce yourself to people, and ask about the hiring/audition process. I was interested to find out that NONE of the studios here wanted me to audition. They just wanted to meet me, and wanted me to take classes. Some studios wanted me to sub right away. So that's what I did. I took a lot of classes, and in the process, it helped me to determine which studios felt like home, or like a place where I'd want to work.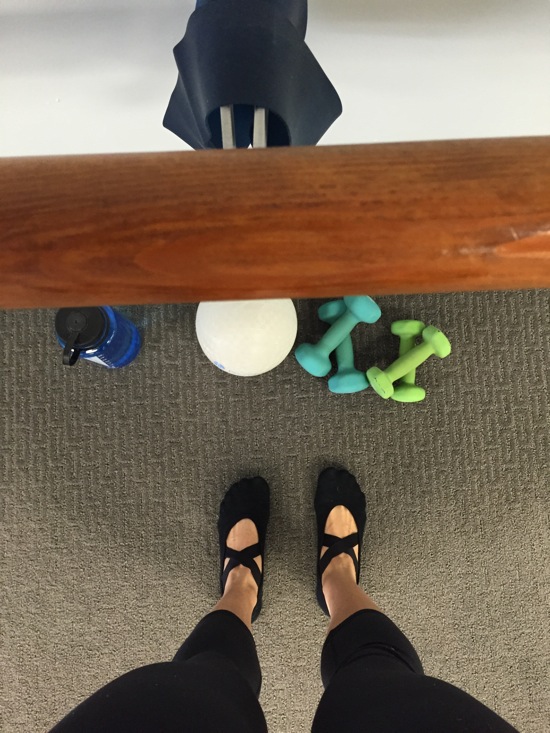 3) Show your energy. Don't just show up and coast through the classes. Show your energy, and give them a hint that you'd be an active and involved instructor. This is one area where I had to step out of my comfort zone, because as a teacher, it's really easy for me to talk to class participants and ask them questions. As a participant, I tend to go in, focus on my workout, and slither out the door. I introduced myself to people, asked them how long they'd been taking classes, found out more about them, and during the class itself, I was sure to show that I was IN it: smiling, cheering on fellow participants, and working hard.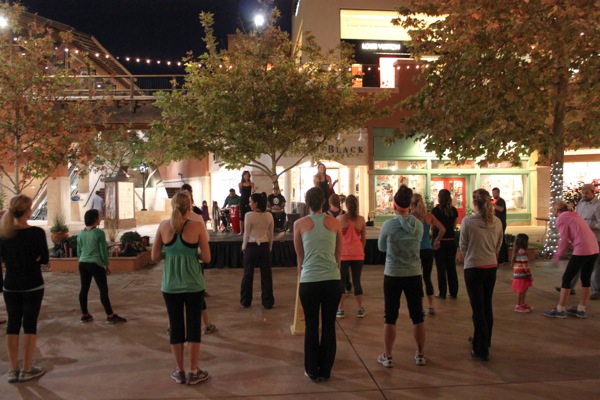 4) Be persistent. To get my own classes, I had to be persistent about following up with emails, asking questions, and offering to sub. This was another area where it was out of my comfort zone, because usually I'd apply, follow up maybe once, and wait to hear back. I felt like there was a LOT of emailing back and forth to keep my name on the fitness directors' minds and let them know it's something I was devoted to. Don't give up, and if you really want it, follow through, see what they're looking for, and over-deliver.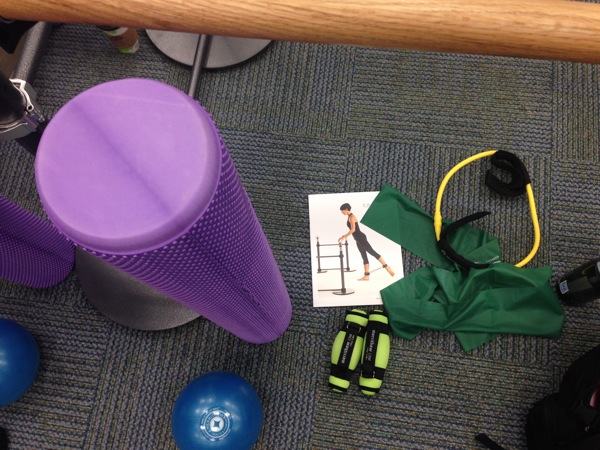 5) Be ready to step out of your teaching box and learn something new. My main gym was really looking for a BODYPUMP instructor, so I got BODYPUMP certified. Now, it's one of my favorite classes to teach! Don't be married to your standard classes, and be willing to try something different. You may find a new teaching love.
How did you get the job you currently have? Did you have to hustle or step out of your comfort box a bit? I love to hear these stories. 😉 It's funny to think that in college I was memorizing stock market stats and finance definitions to prepare for interviews… and for my current jobs, it just involved a gentle nudge from the Pilot (the blog) to hooting and hollering during fitness classes.Things have an interesting way of working out.
Hope you're enjoying the day!
xoxo
Gina
Things your group fitness certification won't teach you
Confessions from a personal trainer
Confessions of a group fitness instructor