Hey everyone! Hope you're having a wonderful night. Is it the weekend yet? Sheesh.
Sorry I'm late posting today— after work I went straight to Longhorn to meet up with the girls.
I had the usual nutritionally-devoid iceberg house salad (no cheese, no croutons) with balsamic on the side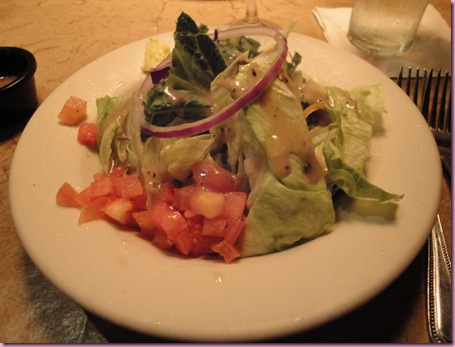 And didn't mess around when it came to the salmon.
Remember how they robbed me last time by giving me a fish the size of a chicken finger?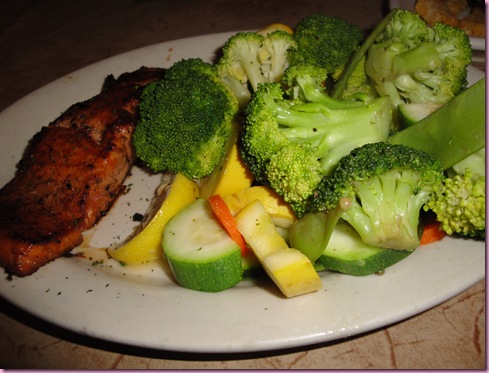 I wised up and got the 10 oz. this time, with veggies and a plain sweet potato.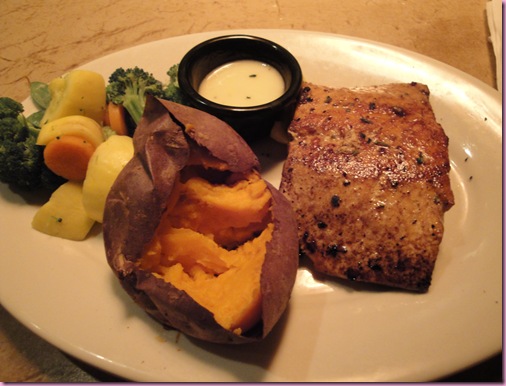 Go big or go home 😉
It was glorious.
Earlier in the day, I went to see Ashley for a massage and she gave me a 60-minute deep tissue on my legs and feet. It was EXACTLY what I needed! I almost cried a few times while she was doing it, but when I got up to leave I could walk like a normal person. Granted it's night now and my knee is slightly swollen, but the fact that it's getting gradually better and not worse is giving me hope 🙂
I have to show ya'll my lunch because it was simple yet epic.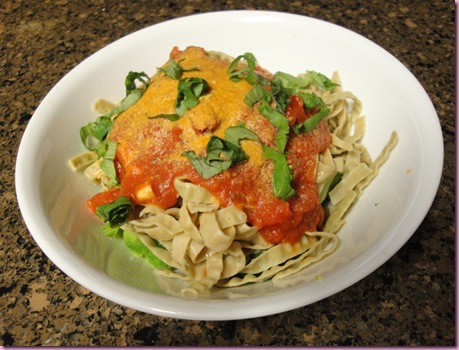 Steamed organic broccoli: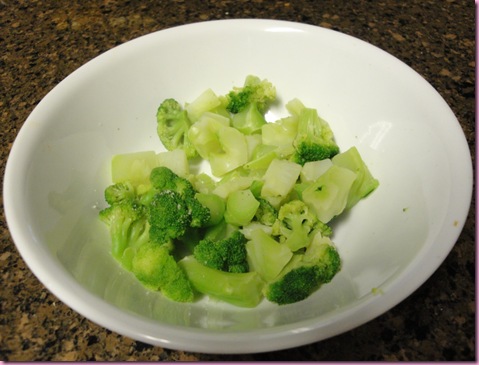 Mung bean fettucine (1.5 servings for 30 g of protein POWER!)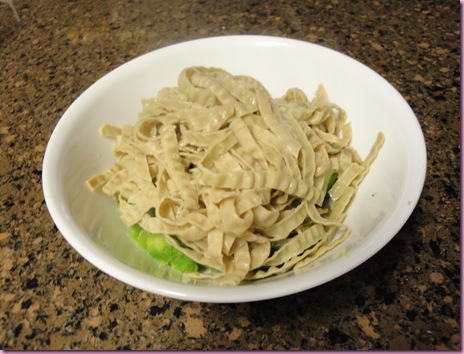 Organic marinara, nutritional yeast and basil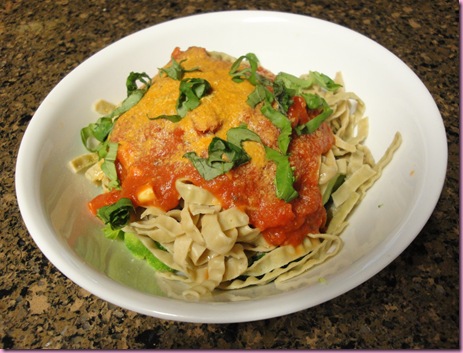 Party for my face 😀
I'm off to get ready to bed since I meet my group early for the Lifestyle Challenge. Tomorrow we're talking about adding high-quality and nutrient-dense foods into their diet -their challenge last week was to work on eliminating processed foods.
Night <3
Gina
Today's tip: Don't be afraid to ask for what you want when dining out! I'm notorious for making my own meals off of menu items… just be sweet, joke about being difficult (or sometimes I tell people I'm lactose intolerant, even though I'm not), and do it with a smile on your face. YOU'RE paying for it—they might as well make the small alterations so you can enjoy your meal. Then if they mess it up, politely send it back (usually I'll say, "Hey, I'm really sorry but I asked for no cheese/a different side/no butter/whatever. Would you mind taking it back to see if they could make another one? Thank you). You should be able to enjoy a meal out with friends and family without sacrificing eating the foods you want to eat.