Hail HIIT, the Cardio King
One of the lectures I was most excited about attending at Fit Fest was the HIIT vs. Continuous Cardio lecture. I'm a HUGE fan of HIIT and even more now- I don't have time to stroll along on the elliptical while tweeting and reading Us Weekly (and don't really miss it). Workouts for me are now shorter than ever, just as effective, and HIIT is the reason for that. I can get in a killer cardio session in 30 minutes or less, which is fantastic option when gym time is limited.
So I know HIIT is great, but how much greater?
What makes HIIT better than continuous cardio? Or is it even better than continuous cardio???
I have to say that first of all, the presenter for this lecture rocked.my.world. It was two hours long and when it was over, I wanted him to keep talking. His name is Dr. Len Kravitz and you can read more about him and his work here. He has devoted recent time thoroughly studying and experimenting with the differences between HIIT and continuous cardio, and here's what he had to say (this is all paraphrased using the notes I took, but you can read the lecture notes online here and more about the publication here):
-The origins of HIIT training actually date back to 1912. The best Olympic runners, usually Scandinavian athletes, utilized HIIT workouts in their own training. The grandfathers of HIIT training are Saltin and Astrand- their first publication is from 1959 and all of the HIIT and interval techniques from then on were borrowed from their original research (including Tabata training, which I love so much). Saltin and Astrand introduced HIIT as a percent of VO2max and did 30 minute interval sets with 15 seconds on, 15 seconds off ("on" was at 100% VO2max).
-Interval training has continued to gain popularity since then, and in the 80's Grete Waitz (who won the marathon 9 times) used different velocities for interval training: Fartleks (short bursts of energy), short intervals, long intervals, tempo and distance.
-One important thing to consider is the afterburn effect (EPOC = Post Exercise Oxygen Consumption) from any type of training. 2 hours after working out is when the highest afterburn occurs, but the largest chunk of that is 45 minutes after your workout. The higher the intensity, the higher the EPOC. During EPOC, the oxygen we consume is restoring physiological variables to pre-exercise levels.
-So as you can probably guess, HIIT increases EPOC. There's also a 15% increase in capillaries, which may not seem like a lot, but when you have 49,000 miles of them, it's significant!
-One other important thing to consider is mitochondrial density patterns with exercise, as they're the fat-burning fireplaces of the body. With exercise, they're 35% bigger and there are 15-50% more. It's important to have balance with exercise though, because too much of a good thing can cause immune system breakdown.
Here are the BEST research-based HIIT programs:
*Graphics created with permission from Dr. Kravitz- they are his teachings, I just made the graphics as an easy way to find the info*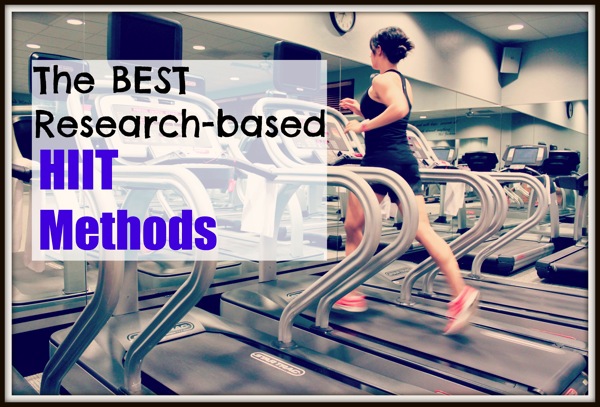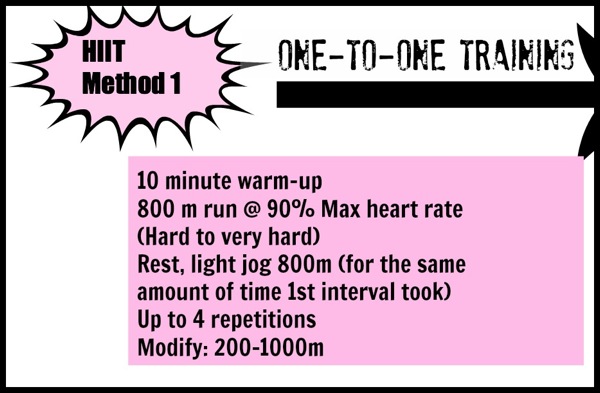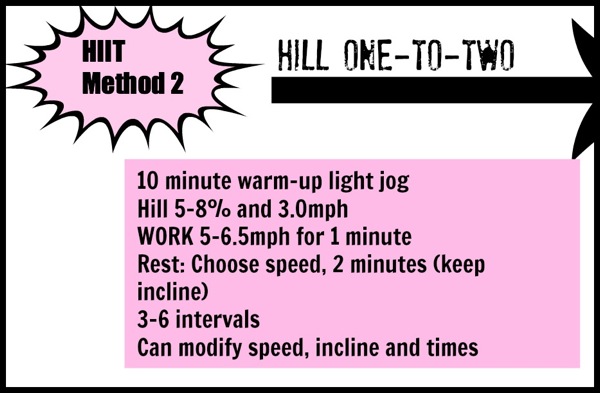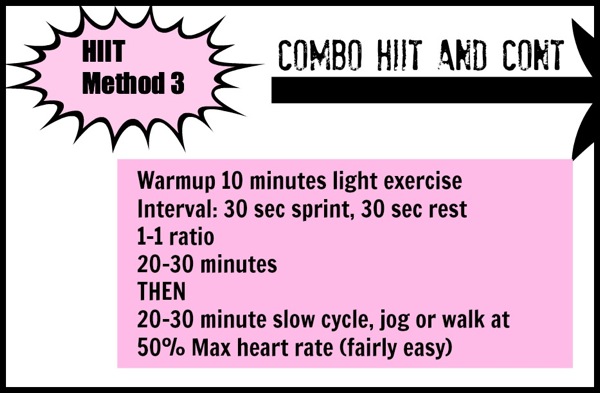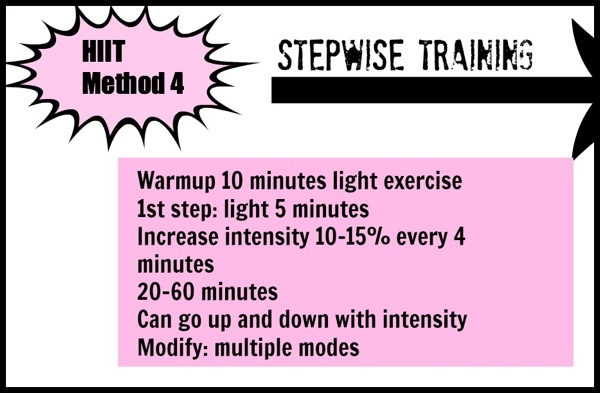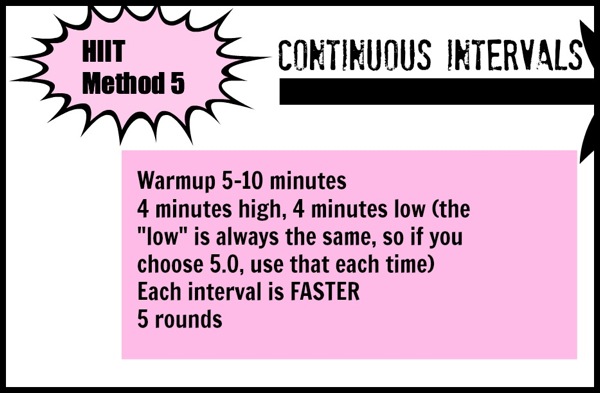 HIIT and continuous cardio are both fantastic ways to train, but through Zuhl and Dr. Kravitz's research, it was determined that HIIT is indeed the cardio king. You can read more about their research here, and the above HIIT training methods.
Do you enjoy HIIT training? Who did yesterday's HIIT challenge? 
Hope you all have a wonderful day and I'll see ya later on the Family page with my 9-month PDB post.
xoxo
Gina