I owe ya a red velvet cake…. or maybe a beer cake 😉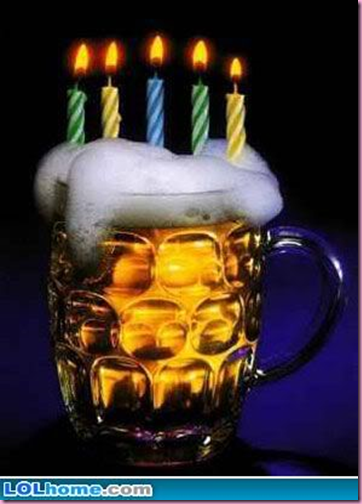 We miss and love you <3
__________________________________________________________________________________________________
So today was a classic example of the fact that sometimes it's hard to take your own advice.
Case in point: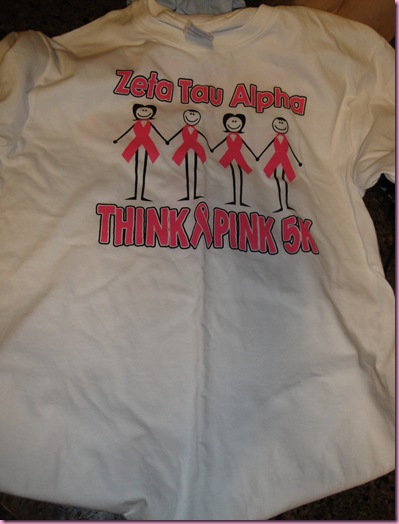 Yes, I ran the 5k this morning.
I woke up and didn't feel 100%, but didn't feel horrible. I had already pre-bribed myself to get out of bed by making a seriously awesome bfast cookie.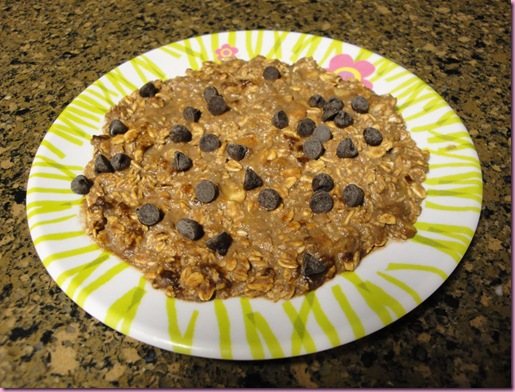 1/4 cup oats, splash almond milk, stevia, carob, 1/2 T brown rice protein, 1/2 T almond butter, 1/2 banana and vegan chocolate chips.
After bfast, I debated for a while….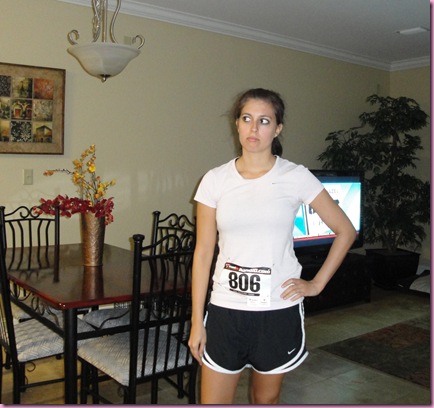 And then remembered it was called a Think Pink 5k (I live for pink.. in case you couldn't tell), the shirt would be guaranteed cuteness, my friends Kelly and Meara would be waiting for me, and it was a breast cancer benefit. So I went.
I huffed and puffed the whole way, walked about three times, and finished at 25:35.
25:35 isn't a bad time at all, but it's much slower than last year's pace (around 24 min). Considering the fact that I'm under the weather a little, I'm calling it a victory 😀 And surprisingly, I feel a lot better now. The girls and I ran around for about 10 minutes after the race to cool down and we stayed for the awards ceremony because my friend Kelly is a running rockstar 😀 Meara also pushed her cute little baby in the jogger for the race and made as awesome time as well 🙂
To rewind a little, last night was a blasty—the girls and I went to Longhorn (we miss you Jeni!!!) and I got the standard: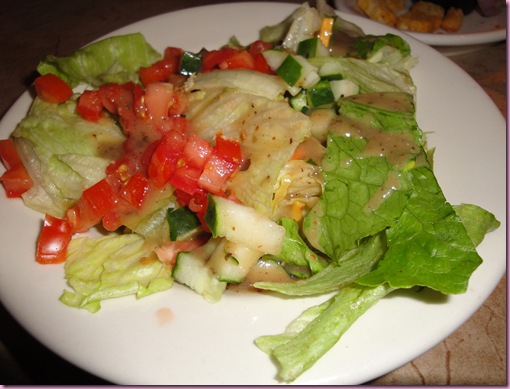 Salad was nutritionally-devoid iceberg lettuce, no cheese, balsamic
And salmon with double veggie and no butter sauce: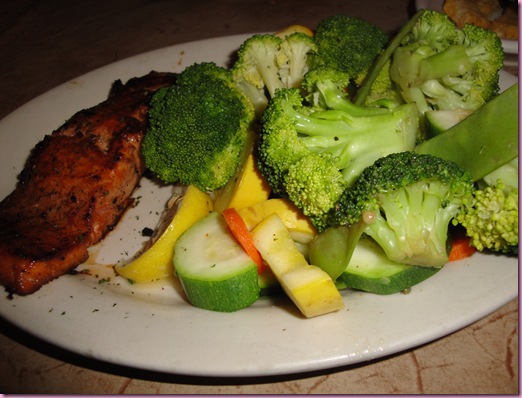 After dinner, Ashley and I went to Bizzle for tea:
Lunch: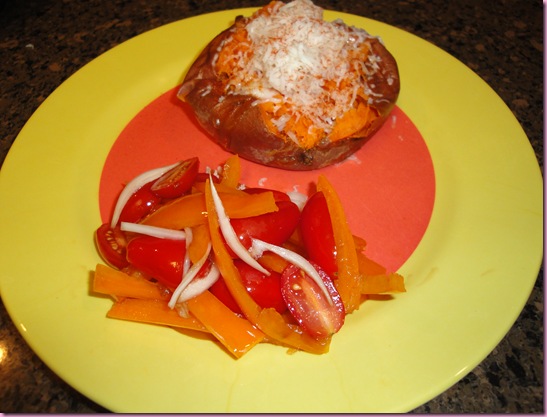 Baked sweet tater with sea salt, goat jack cheese and cayenne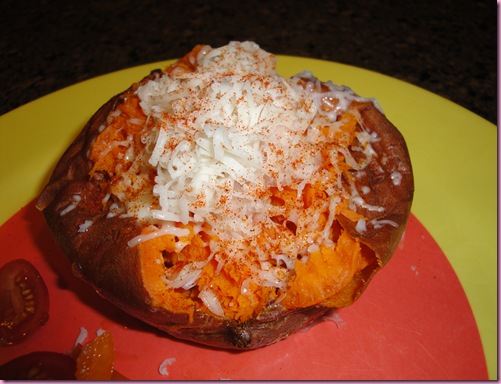 Simple salad with bell pepper, tomato, shallot and balsamic vinegar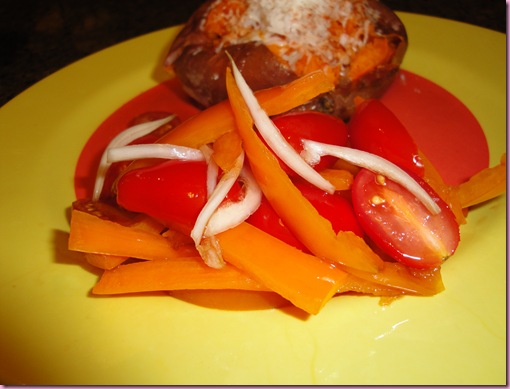 It was pretty face-rocking delicious. Yesterday, funny quotes lady gave me a giant bag of organic sweet potatoes. So expect many sweet potatoes in the near future and if you have any uses for them besides fry form or baker, please send them my way! 😀
Time to lounge on the couch with a mug of tea, then it's clean machine time. Vino with some friends later tonight, and an 8-miler (ack!!) in the morning.
Have a great day, bloggie!
xoxo,
Gina