Hi friends! How was your Friday?? I'm a little late posting tonight, because it was one of the very few times in my life when I wasn't sure what to write about.
Of course I cried watching the Royal Wedding (as expected- so beautiful), went to work for a half day and ate some very usual things.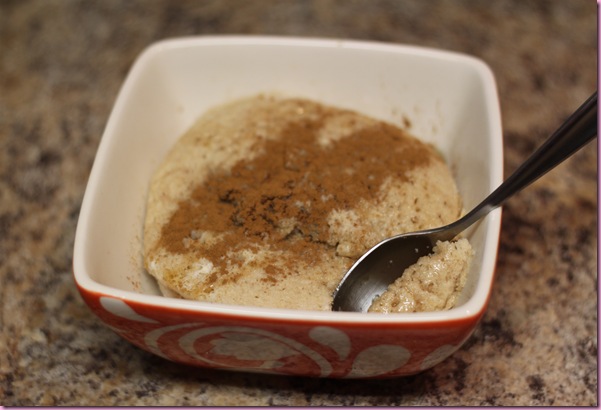 Something exciting?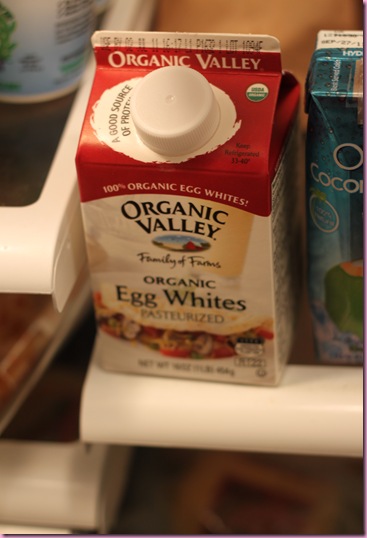 Boxed organic egg whites – I'm so glad you guys told me about these! I'm no longer a yolk waster 😉
The good news is that I got out of my standard-ness, to go out to dinner with some friends <3
We munched at Blue Willow, which is one of my Tucson favorites- TONS of vegetarian and gluten-free options, plus they serve b-fast all day. Anywhere that serves b-fast all day is a friend of mine 🙂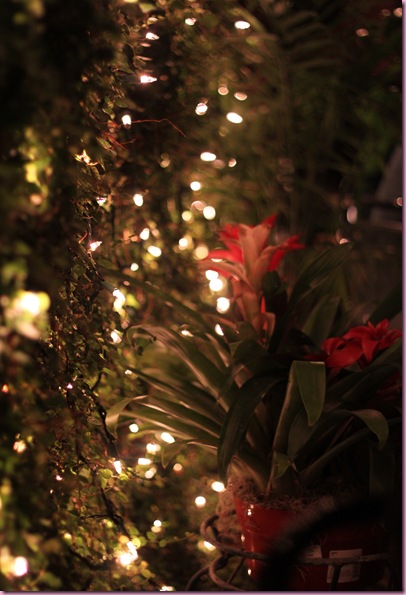 I had a lovely glass of Shiraz: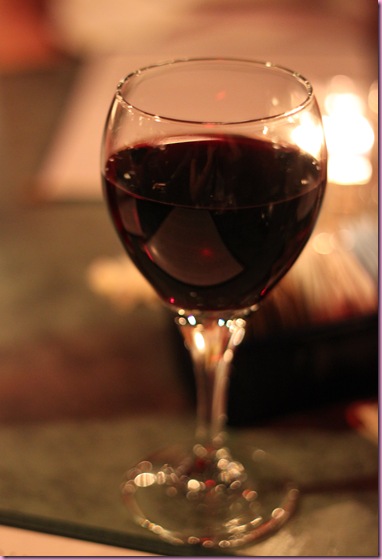 and instead of doing the b-fast thing, I got the standard: Greek salad with goat cheese instead of feta + blackened salmon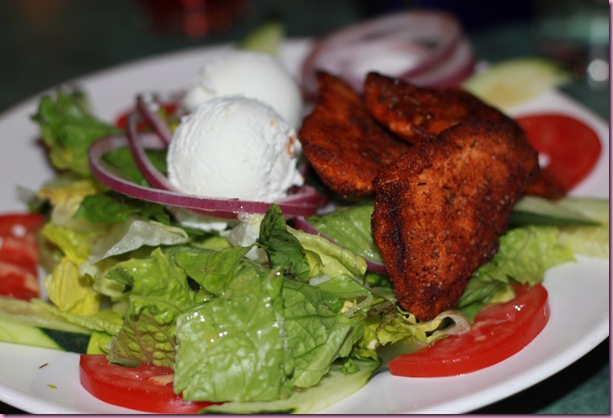 I was having a MAD hankering for blackened salmon, and this was everything I wished for.
And then the table shared these beauties: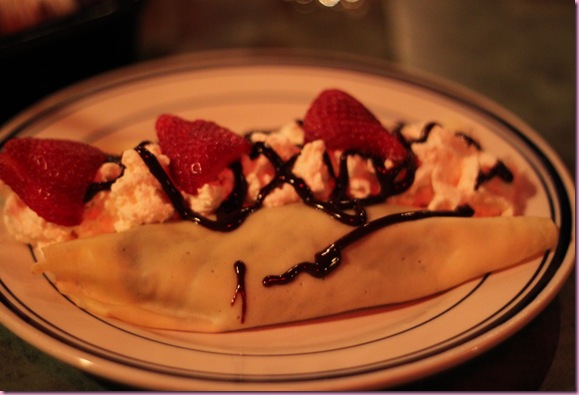 chocolate crepes with strawberries.
A happy meal indeed 🙂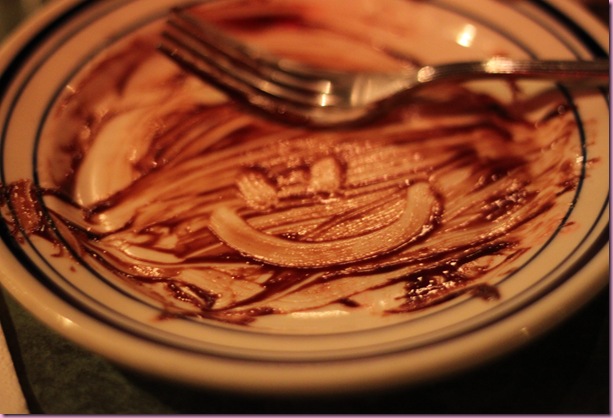 Well I'm heading home to make my meals and pack up for work tomorrow.
Have a great night! <3
xoxo
Gina
Lauren: Here is a picture of me after a killer Turbo Fire workout!
Nicole: Hi Gina! I just got back from Italy and wanted to share this "show my your fit" pic! I stayed fit Italy by walking everywhere, indulging in everything, and doing an occasional yoga pose!
Monica: I do so many different sports and routines to stay fit what can I say, I am like you!  I bike almost everyday living in Sunny Santa Monica but I also come from a snowboard and skateboard background. I think that is the secret… to keep on changing things up! EVERYTHING should be fun not dreadful. I love how strong I feel after biking, or extreme sports, or a blissful yoga session, and strength training-I just feel alive! I Love my job as a trainer to encourage as many people as I can to feel and look their best.
Keri: Since I post a zillion running pictures on my blog, I thought I would show you something different. This is from a hike with a friend. She is a stunt woman and she tried to get me to climb up the tree. It didn't happen but I tried!
Sandy: This jump is called a "crescent", I dance ballet, jazz, modern, hip hop and many others forms!
Something to think: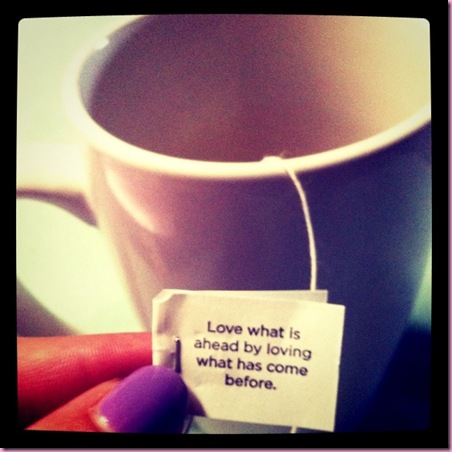 Something to talk about: I start teaching Zumba again in a week! Any fun new song ideas??? 🙂