Hey heyyyyy 😀 How is your weekend going?
Mayjah huge gigantic apologies for the blog down time this morning. I was going to throw a note up, but when I woke up, my web wizard was already hard at work transferring the blog to a new server. Alas, she was being a little hormonal and made the task more difficult for him (SO much data to transfer + some files that were corrupt and needed to be mended). All is well now and ready for the new design launch on Monday! The good news is that with my new server, I won't be crashing all the time anymore. That's very exciting 😀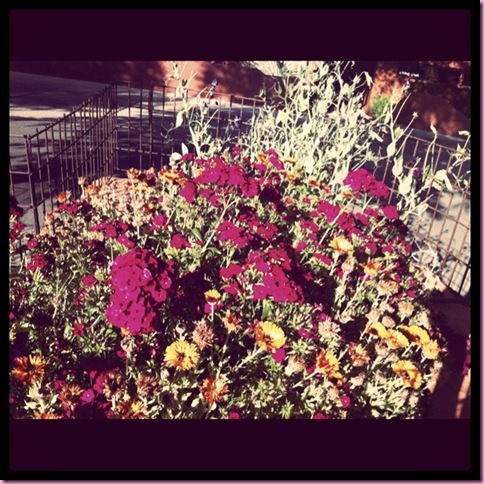 Work today was so much fun. I got to take a world beat class, using LIVE drummers (I was in love), Zumba, work as weight room supervisor, and watch/observe stretch, drills and a beginning class. My first week is over and I've learned so much.
I also learned that on some days, I'm going to have to bring extra fuel. Today, was one of those days.
Today I started the morning with a bowl of brown rice farina and blueberries: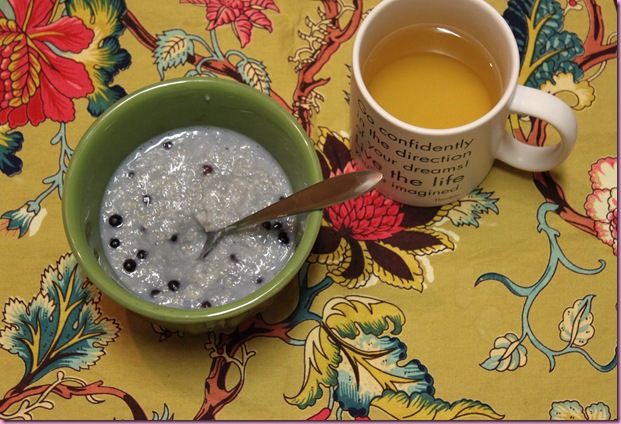 + green tea
and packed up some snacks for today: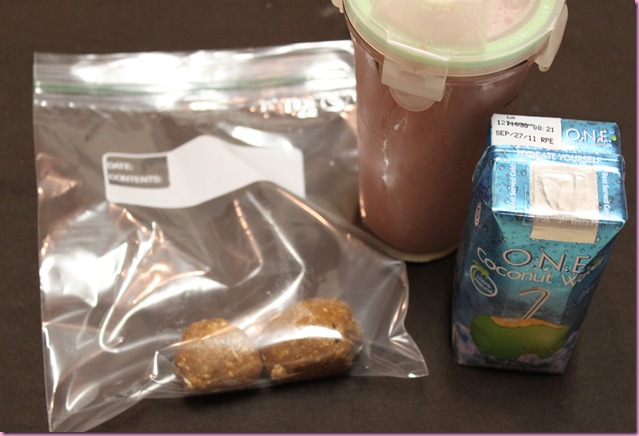 2 amazeballs, strawberry Sun Warrior smoothie and a coconut water
For lunch, I finally cooked up some of the tempeh bacon that's been marinating in the fridge: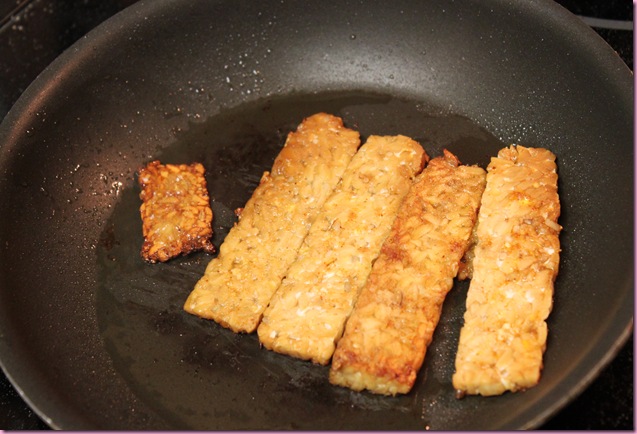 and made one of the best wraps I've had in a looooong time.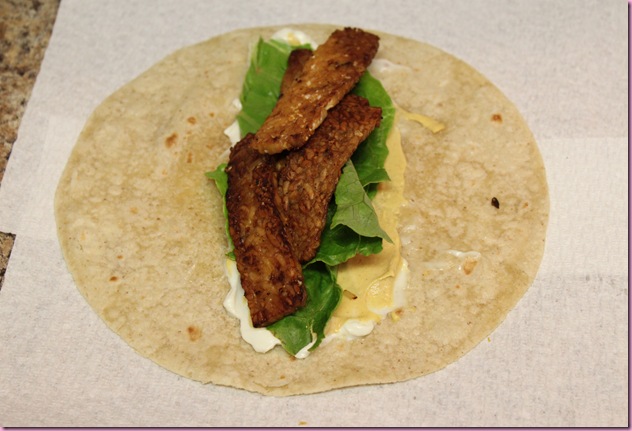 Brown rice tortilla, grapeseed veganaise, Dijon, lettuce, tempeh bacon. I die.
As incredibly foodgasmic as it was, it didn't do the trick as far as hunger goes. Thank goodness for a hefty lunch break, so I could come home and make one of these: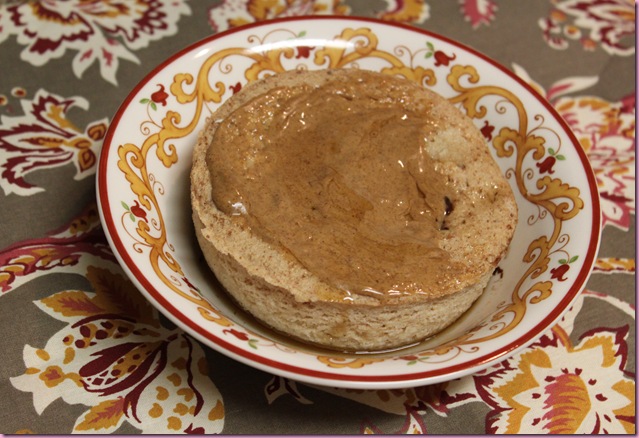 Stuffed with chocolate and topped with almond butter. Mmm yeah.
So I'm home from quite a whirlwind day and am going to sit in silence in my pajamas for a second, before cranking out some work stuff and going out with friends 😉
What are you up to tonight?
Hope you have a wonderful evening and I'll see ya in the morning!
xoxo
Gina