Hey friends! Happy Friday! Aaaaaaand happy, happy royal wedding day 🙂 Can you believe I slept through it? No DVR –it's in the POD, along with my life- and it wasn't possible to wake up at 3am and not be a zombie today. I'm relying on the constant day coverage and E! to catch me up 😀
On the other hand, Miss Bella isn't the least bit excited about royal wedding festivities: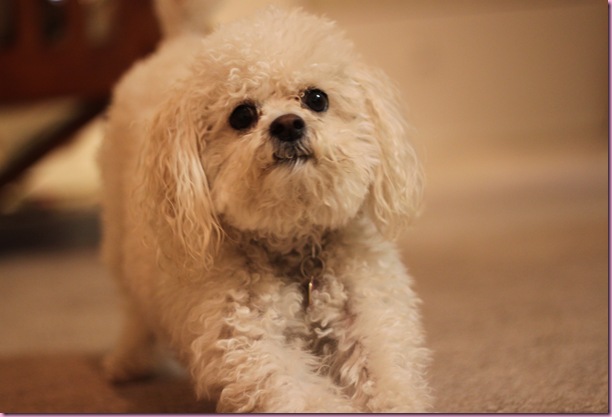 Yawn.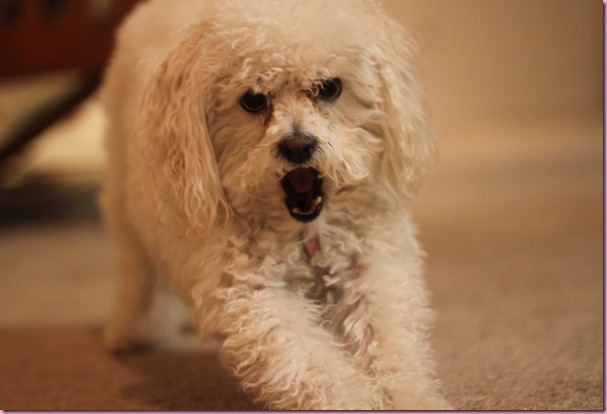 Hahaha.
So it's been a little while since I've done a "Things I'm Loving" type post- no time like the present, eh?
1. Physique 57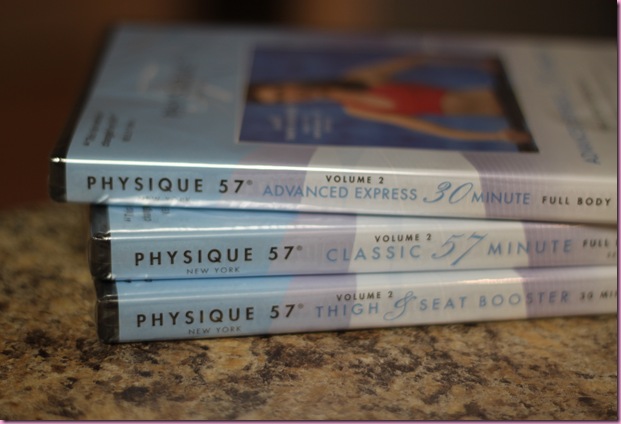 If we had a studio close by, Physique would be my workout of choice (you can read about the classes I've taken *here in NY* and *here in LA*). It will burn your thighs, abs and life unlike anything I've ever tried, but I never feel too exhausted afterwards- the kind where you feel like you can't finish the day. I always feel great and pleasantly sore.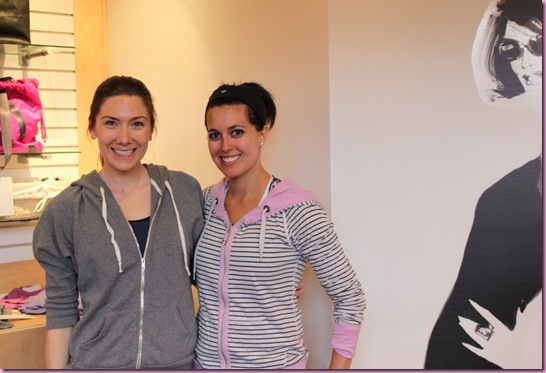 My friends and Physique were so sweet to hook me up with the DVDs, so I can do the workouts at home. I'm really excited to try them on my non-teaching days.
2. The olive pitter!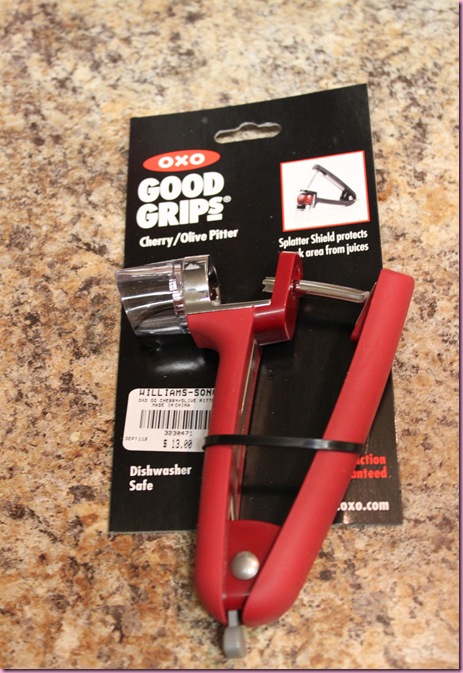 I can eat olives again!!! 😉
It's kind of a pain to peel the "meat" off the olives- I always get it stuck under my nails, which looks a little uncouth- and maybe it's just me, but I feel like the pre-pitted ones don't taste as good? This handy gadget was $13 at Williams-Sonoma, and it works for cherries, too. Summer cherries are just around the corner- I can't wait 🙂
3. Buxom eyeliner by Bare Escentuals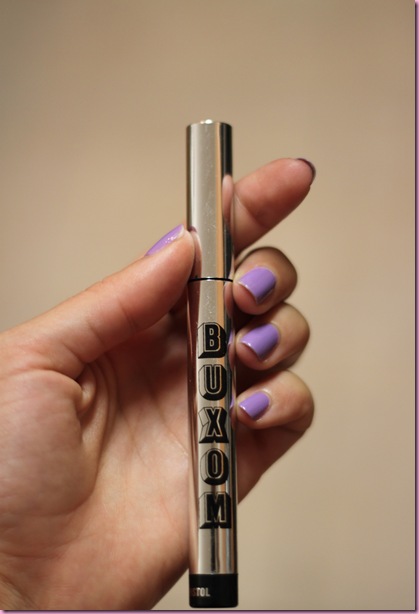 My new makeup obsession. It can smudge if you want smoky eyes, or you can use the sharpener (which is in the lid) to make a thinner, more precise line. Eyeliner is the one piece of makeup, besides SPF, that I HAVE to wear everyday, and this is my new fave!!! It dries waterproof and doesn't smudge- even after a long day at work or in the melting sun.
4. The salt lamp (still)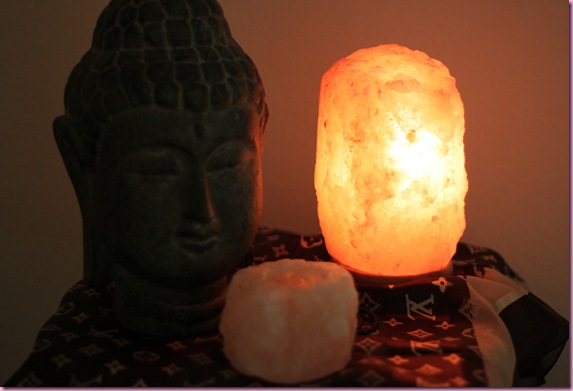 It just makes the bedroom feel so much more zen and peaceful. I love turning it on during a yoga practice or while I read before bed. I'd like to get another one.. or one of the GIANT ones. 😀
5. The new blog design!!! It launches Monday- I really hope ya all like it as much as I do 🙂
New header preview:

(There's more to it, but that's the text part)
I just munched a quick breakfast smoothie: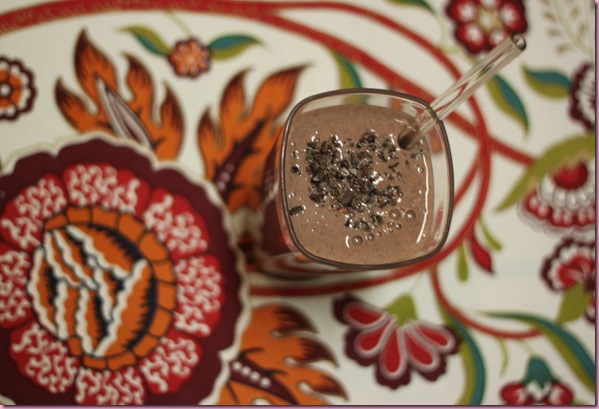 -1.5 C almond milk

-1 frozen banana

-frozen organic strawberries

-1 scoop vanilla Sun Warrior

-cinnamon, vanilla, raw cacao powder

-cacao nibs on top
and am off to Day 3 at the new j-o-b.  😀 It's only a half day, so I think a massage may need to happen after.
See ya this afternoon!
xoxo,
Gina
Something to talk about: What are some things you're loving right now? Also, massage, nails or facial? If I have to choose, massage always wins.