Hiiiii 😀 How are you guys? Hope your day is going well! I'm SO excited for all of the "Show Me Your Fit" entries I've received. The pictures are so much fun- I can't wait to share them with you!
Today has been a tornado of craziness. We leave for LA tomorrow and per Gina standards, I'm still not packed or have my nails done.. nothing.
It was fun playing dress-up and trying to find a cocktail dress for the party:
I was obsessed with the white dress –I actually tried it on when it first came out a couple of months ago- but the price tag makes me want to pass out. I'd wear it more than once for sure, but since we needed to get an outfit for the Pilot, too, I couldn't do it. The tan one looks cuter in the picture than it does in real life, and I know I'd probably never wear it again, so I left empty-handed.
Not without salad beast food baby, though 😉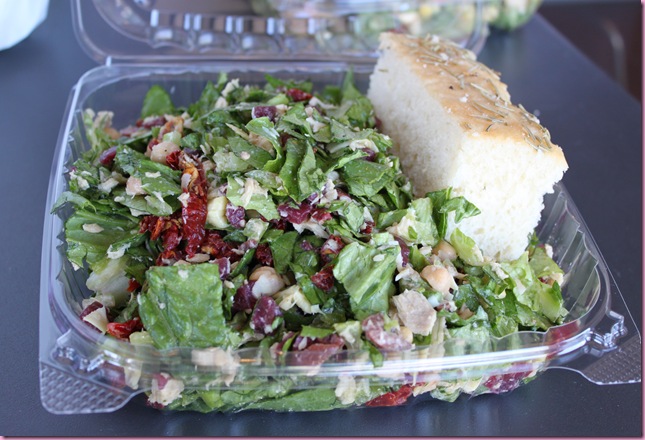 We dined at Choice for lunch, a create-your-own-salad place. In an almond shell, best idea ever 🙂
Mine had:
-romaine
-albacore tuna
-artichoke hearts
-kalamata olives
-sundried tomatoes
-Garlic vinaigrette
-chickpeas
+ a veggie soup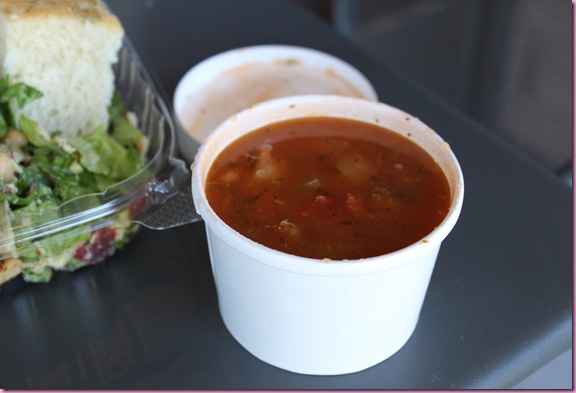 The tastiest part of lunch was my seksi date, though <3 <—cheeseball (but true!)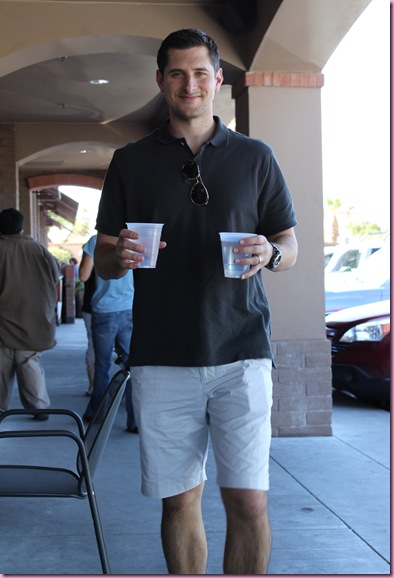 Bow chicka bow wow.
So I told ya I'd share the deets with you as to why we're going to LA for a night, so here we go!
Remember when Gatorade sent me to NY in the fall to try their new products and be trained by their celebrity trainer? (Lacey Stone, who is a rock star among rock stars)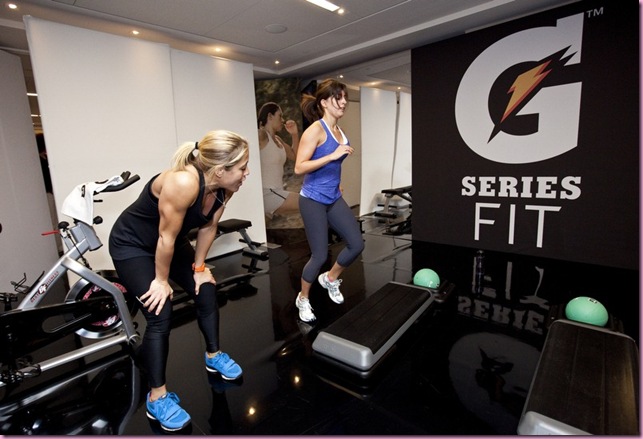 Well, the products launched this month, so I can finally talk about them, and they're sending the Pilot and I to attend the launch party in LA.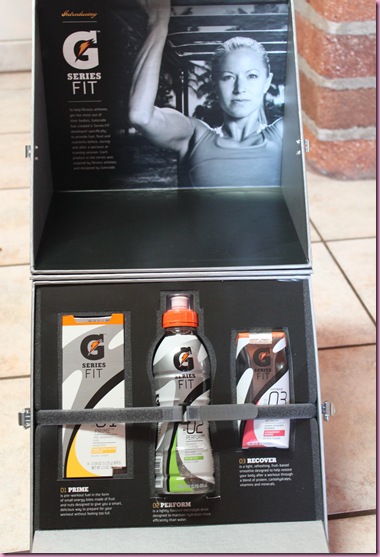 The new products are the G Fit series, and are designed to be consumed before, during and after workouts.
The first one is an energy bar, which is made with REAL ingredients (almond butter and oats are on the list!), and the most baller part is that it's in 3 individual containers, so you can decide how much fuel you need before your workout. (For example, the Pilot would need all three energy bites and I would just need one or two)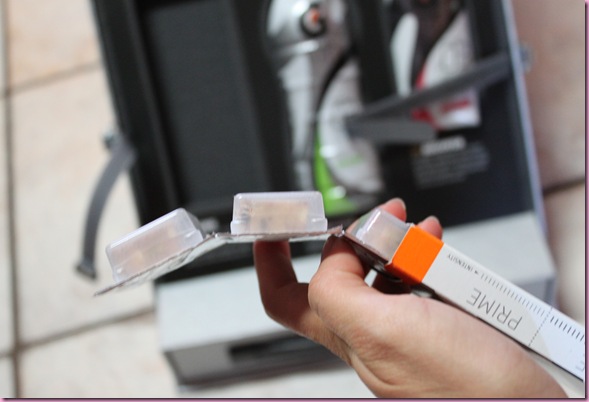 The little bars are also wrapped in a rice paper, so no more sticky bar fingers! You can remove the rice paper or eat it, it's up to you.
The next one is an drink to be consumed during activity.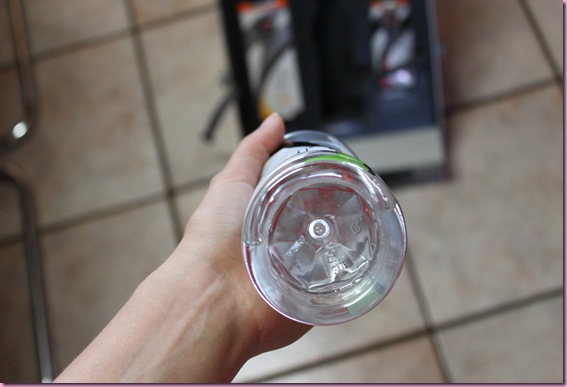 Notice anything different?
It's CLEAR. No more funny red or blue colors. The drinks are really refreshing because they contain a hint of mint, which gives a cooling effect. This is my favorite of the new line, and one that I would certainly use during a grueling spin class or Zumba fest.
Bonus: squeezy bottle and pop top – unscrewing caps during a workout isn't that much fun (especially when you take a giant gulp and your drink ends up all over your face and shirt)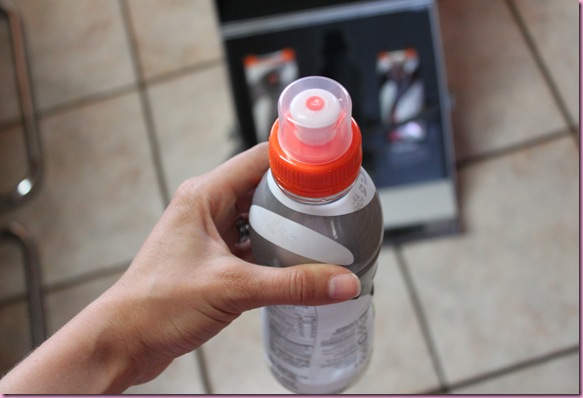 Post-workout drink, with electrolytes, carbs and protein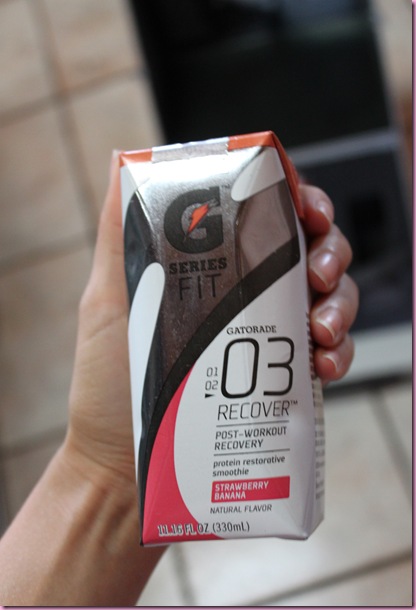 The only bummer is that two of the 3 products contain whey, and I don't usually roll with cow's dairy. I did taste all of them in New York and was pleasantly surprised not only by the tastes and flavors, but because they're so much more natural than the traditional Gatorade products.
So that's why we're headed to LA! I'm really excited because it's been awhile for me –since high school- and the Pilot has never been. I can't wait to take paparazzi shots of the paparazzi.
Any awesome spots we need to hit up?? We'll only be there for tomorrow and part of Wednesday, but I'm hoping to squeeze in at least one Physique 57 class, a legendary lunch tomorrow and breakfast on Wednesday.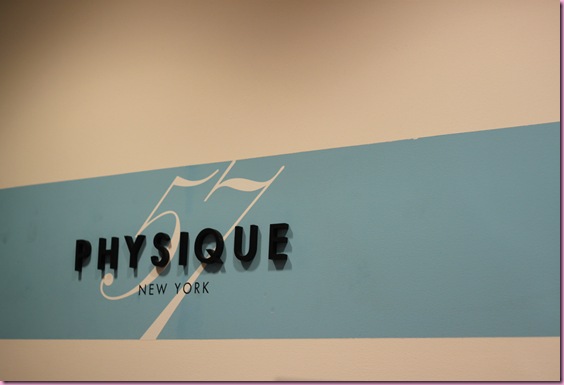 Tomorrow night is the launch party… a few celebs are supposed to be there 🙂 I'll take lots and lots of pics.
Hope you guys have a lovely night and I'll see ya from the airport!
xoxo
Gina
PS. I'm about to pull the most risky fashion move I think I've ever done.. I'm heading there dress-less since I didn't find anything today and am hoping we'll find something while we're out tomorrow. It worked once for me before, but I'm a little horrified, haha. <—nervous laugh