Healthy Easter brunch ideas, cleaner candies + basket stuffers
It's hard to believe that Easter is already this weekend! We still haven't decided if we're going to make the drive to Tucson for the holiday, and while this post is about healthy Easter brunch ideas, if we do make it there, I'm going to run around and hug everyone before quickly diving into my nana's egg casserole.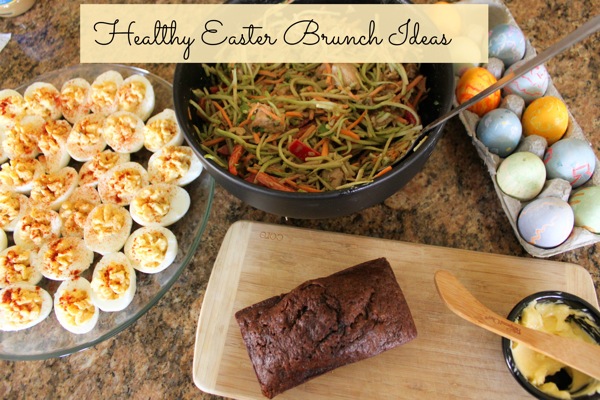 Easter is always an exciting time, not only for the spiritual reasons associated with the holiday, but it's also a welcomed indication that spring is on the way. Easter means that before I know it, we'll be enjoying pool days, grilling on the patio, and late nights on the balcony with a margarita in hand. (Ok, let's be real, we do that in winter, too.)
When I was younger, our Easter bunny had a tradition of leaving us with summer gear in our basest: a new swimsuit and flip flops, a DVD, and lots of candy and chocolate. The chocolate oranges were always my favorite.
Since the time is upon us, I thought I'd share some of my favorite real food options for brunch this weekend and some fun basket stuffers!
Healthy Easter Brunch Ideas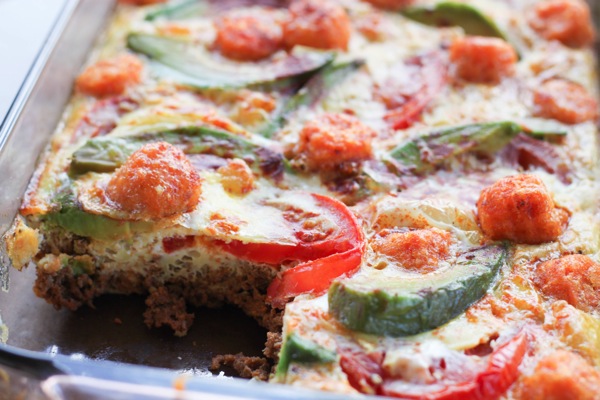 The best baked chicken (<– I use half the butter and it's still delightful)
Toddler Easter Basket Ideas
-Bubbles
-Sidewalk chalk
-A swimsuit
-Flip flops
-Little board books
-Coloring books + crayons
-Stickers
Favorite cleaner candies:
-OCHO bars
-Yummy Earth brand candies
-Justin's peanut butter cups
-Surf Sweets jellybeans (<– our current potty training bribe)
-Something homemade (this week I made some of these Almond Joy bars, and they are INSANE)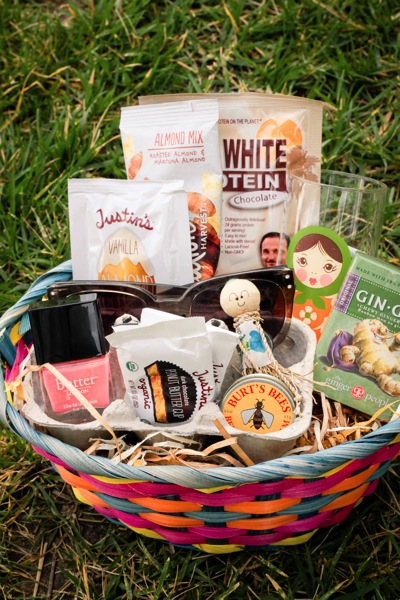 If you're making an Easter basket for a fitness-loving partner or friend, you could through in some Shot Bloks, energy gels or protein powder in there, too.
A cute touch: use half an egg carton in your basket and fill with little goodies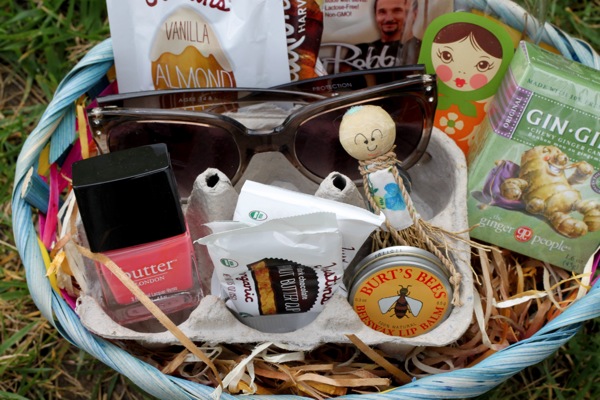 Extras:
Butter London nailpolish
Sunglasses from Francesca's
A coffee mug or cute glass (I love these nesting doll ones)
Lipgloss/chapstick
A little worry doll or beaded bracelet from World Market
Are you cooking this weekend? What are you making?
See ya in the morning with a new plyo workout (+ beginner modifications).
xoxo
Gina