This egg casserole is perfect for any brunch or holiday celebrations. It freezes beautifully to make ahead, and tastes amazing with pico de gallo salsa. Check out the recipe + a video, and also the creme brûlée French toast in this post. 🙂
Hi friends! Hope you're having an amazing day. I have a ton of moving stuff to check off the list today, so I hope you don't mind this blast from the past post. It has some adventures from our Easter in San Diego, when P was in my belly and Liv was itty bitty, and two AMAZING recipes you could definitely add to your brunch rotation for the upcoming Easter or any holidays or brunches you have ahead. Nana's famous egg dish also has a video now, so I hope you'll check it out below! I'll back back in blogging action tomorrow.
Easter 2015:
It was a great Easter this year. <3 I remember last year, when we had just moved here and had yet to meet anyone. We had a blast with friends (and were so thankful to them for taking us under their wings), but at the same time, we definitely missed our families. This year, it was so nice to have some Tucson visitors in the house, and our cousins who recently moved here. When we lived in Tucson and Valdosta, we had parties at the house allllll the time. It's one of my goals for this year to get back into it and have friends over more often! It felt so good to break out some of the serving ware and have a full table again. 🙂
Madre and I had a cooking extravaganza, and made deviled eggs, Nana's famous egg dish, creme brûlée French toast, fruit salad, rosemary potatoes, vegan banana pudding, a cheese board, and picked up a ham from Honeybaked Ham.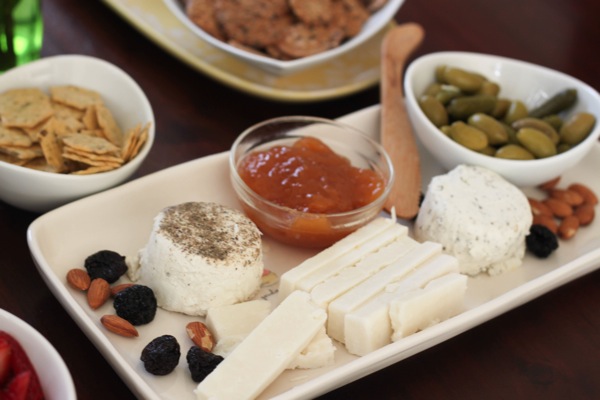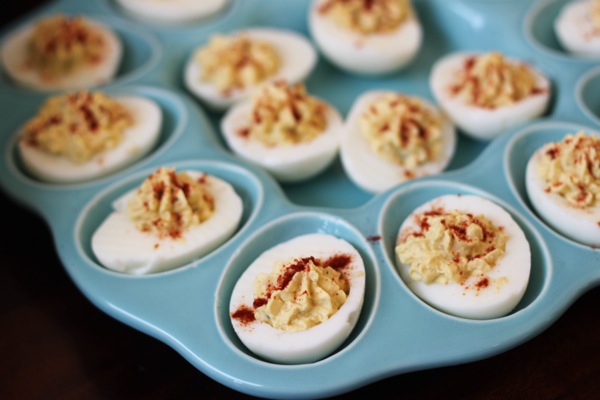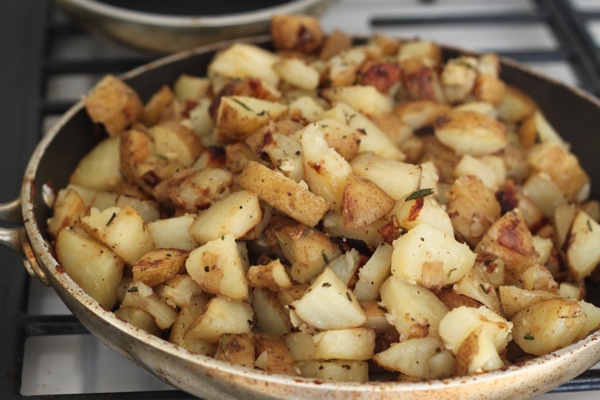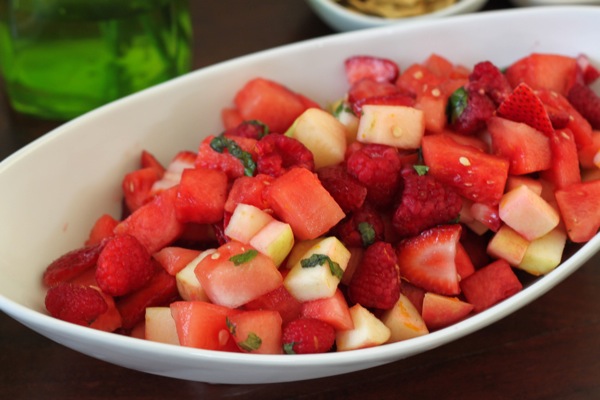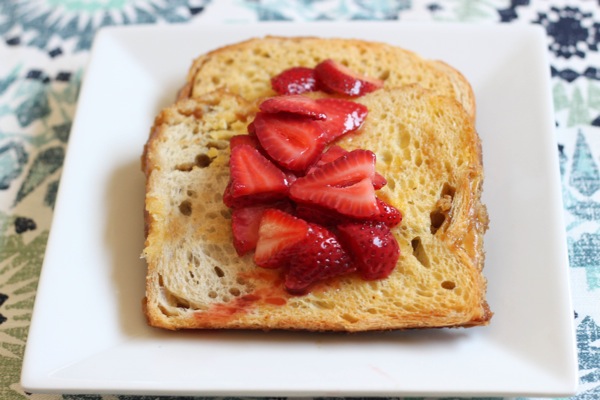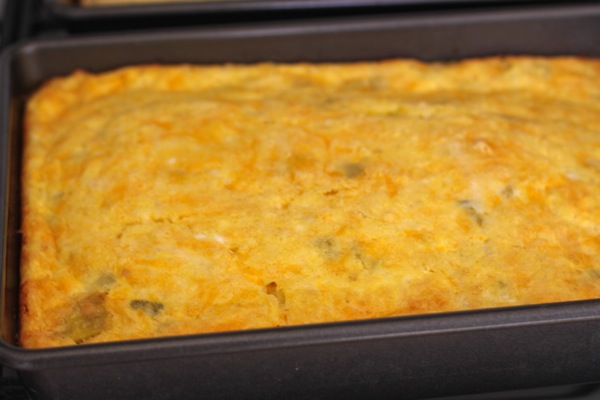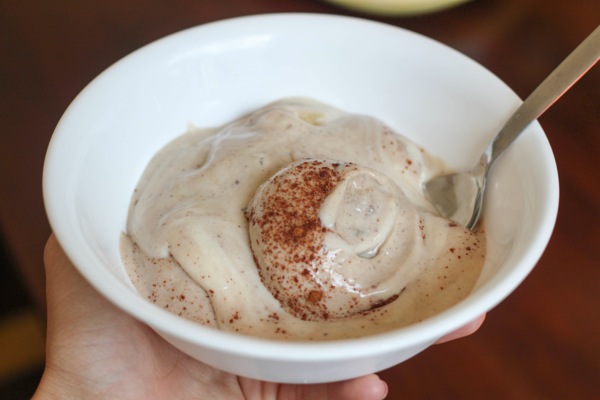 The spread: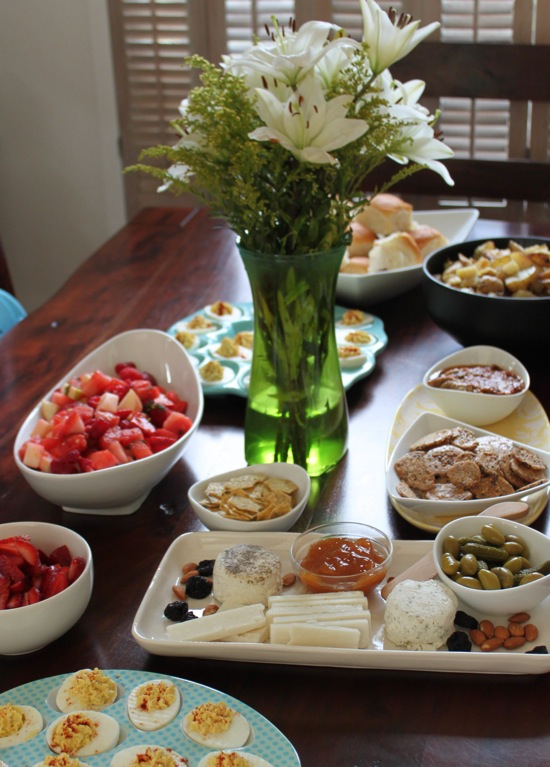 (Recipes at the end of this post!)
I always love celebrating Easter, or any holiday with the fam, and holidays are 102938x more fun with a little one. Liv was so excited that the Easter bunny made a stop (though she was very concerned that a large rabbit would be coming into the house. We promised her that we would open the door for him and let him out after he'd left her little treats.).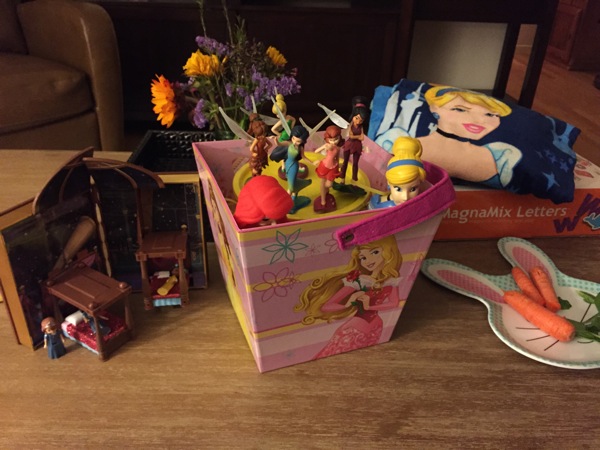 We also had the necessary egg hunt in the backyard, sugar buzz for days, and awesome time spent together.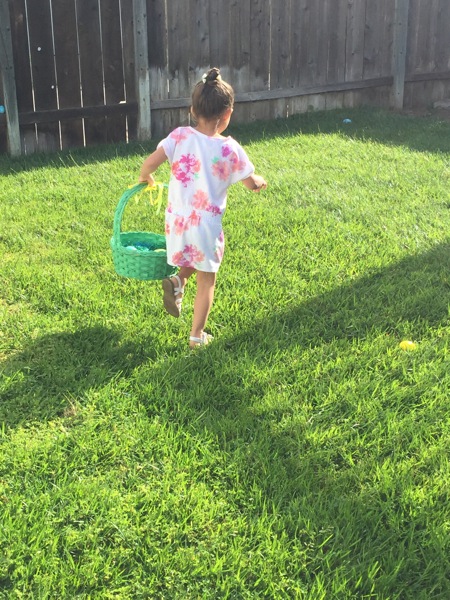 After brunch, we chilled for naptime and I took Bella on a long Easter walk to the dog beach. (Caro was snoring peacefully haha.) We explored Coronado, made a stop to shop in Old Town, and watched movies here at home. PS HAVE YOU SEEN INTERSTELLAR? It was so, so good, but in pure Christopher Nolan fashion, I am confused about a few things. Randomly throughout the day, I've texted the Pilot questions about the plot line haha.
Time to get ready for spin and then we'll be watch the National Championship (though I am cheering for no one). 😉
Have a lovely night!
xoxo
Gina
The Best Egg Casserole for Easter Brunch
Nana's beloved egg dish recipe is HEEEEEERE. It's been one of my favorite holiday and brunch dishes for as long as I remember, and it was always one of those, "Don't question what's in it, just eat it and love it" type things. I must say that if you are looking for a healthified or dairy-free/gluten-free version of this recipe, check out this one I made recently. Otherwise, make it exactly as described below, serve with fresh pico de gallo salsa, and you will never go back.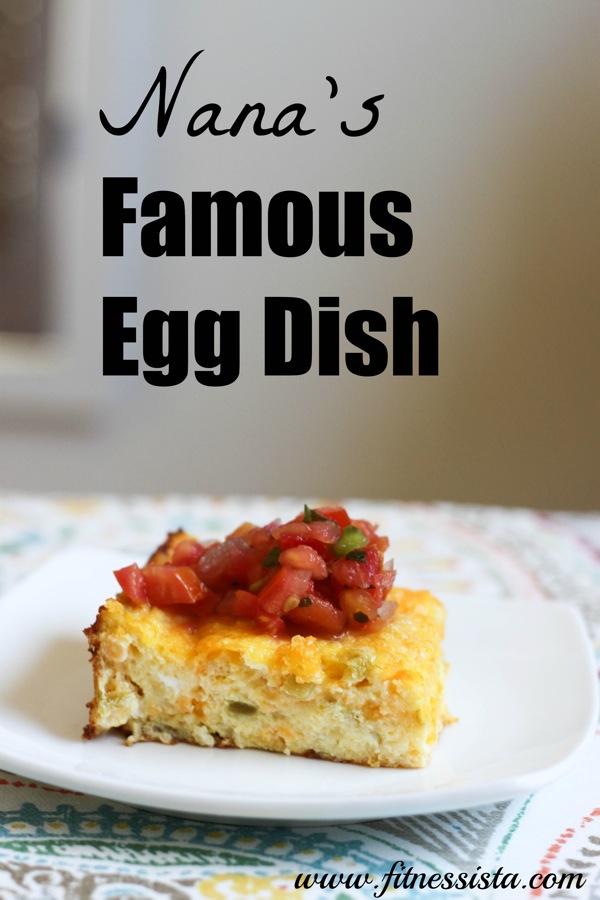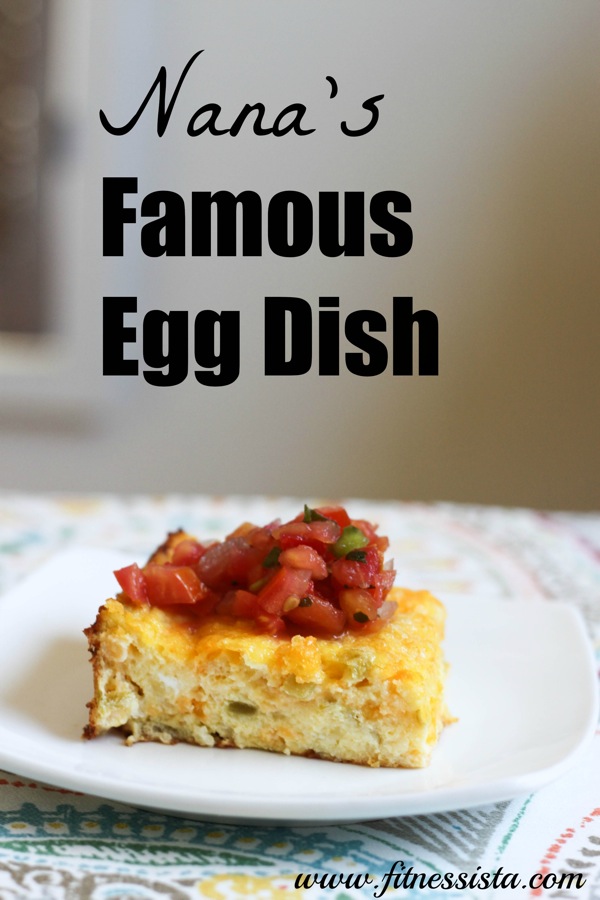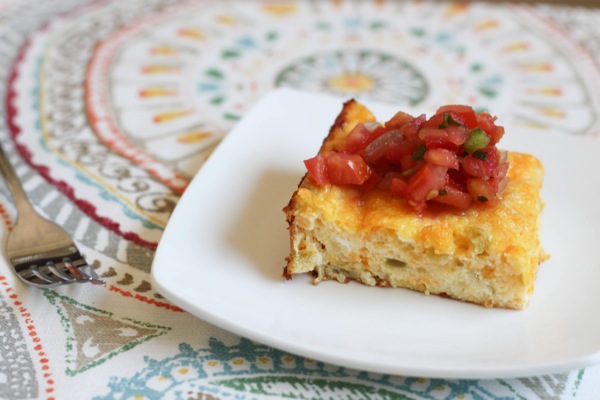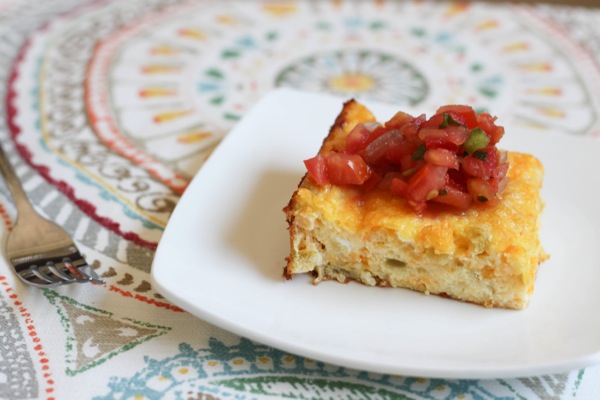 Print
Nana's Egg Casserole
The BEST egg casserole for your Easter brunch!
10

eggs

1/2

C. flour

1 teaspoon

baking powder

1/2

teaspoon salt

2

C. Cottage cheese

1

pound Monterey Jack cheese, or

1/2

lb. Monterey Jack & 1/2 lb Cheddar cheese, shredded

1/2

C. butter, melted

2

4-oz. cans diced green chilies
Instructions
Preheat oven to 350
In large bowl, beat eggs
Add remaining ingredients and mix well
Pour into a greased 9 X13 baking dish
Bake for 35 min or until firm
Here is the recipe for her beloved creme brûlée French toast. The top is crisp and creamy, while the bottom is like the crispy and caramelized brûlée portion. So, so good.
CREME

BRULEE

FRENCH TOAST WITH DRUNKEN STRAWBERRIES
Print
Creme Brûlée French Toast with Drunken Strawberries
Prep Time:

1440

Cook Time:

40

Total Time:

24 hours 40 minutes
For the French Toast
1

loaf Challah or Brioche Bread (I use sour dough), sliced into 1 1/2 inch slices

1/2 Cup

Butter, (

1

stick)

1

Cup Brown Sugar

2

Tablespoons Corn Syrup

5

Large eggs

3/4

Cup Heavy Cream

3/4

Cup Milk

1

teaspoon Vanilla

1/4

teaspoon Salt

2

teaspoons Grand Marnier
Powdered Sugar (optional)
For the Drunken Strawberries
1 QT

. Strawberries, sliced 1/4 inch thick

1/4

C. sugar

1/4

C. Grand Marnier.
Instructions
Butter a 9 X 13 baking dish
In a small pot, melt butter with brown sugar & corn syrup
Stir until sugar is completely melted
Pour mixture into baking dish
Place bread slices on top of the mixture
Squeeze the edges slightly to make the bread fit.
In a bowl, whisk together the eggs, cream, milk, vanilla, salt & 2 teaspoons of Grand Marnier
Pour this mix over the sliced bread
Cover and refrigerate for 8 hrs. or overnight.
Bake at 350 for 30 or 40 minutes, until French toast is golden and puffed.
For the Drunken Strawberries
Mix all ingredients together
Cover and refrigerate overnight
Serve hot with drunken strawberries & powdered sugar sprinkled on top.