"HIIT It" thank you giveaway
Hi friends! Hope you're having a lovely morning! I have a pretty exciting giveaway to share with you today, as a "thank you" for all of your wonderful support here on the blog and with "HIIT It!"
I started this little blog at a major transition point in my life. We had just moved to Valdosta which was a little over 1800 miles from lifelong family and friends. It definitely felt like I was starting from scratch. I was also beginning my journey into the fitness world. It was good to have a hobby I truly enjoyed in such an unfamiliar place. Of course, that hobby turned into passion, and the more I learned, the more I wanted to share. The blog became that platform, and it changed my life. I'm so thankful to all of you for stopping by here, and for making this the fun and lovely community that it's become. My gratitude extends to everyone for helping make "HIIT It!" a reality. So to thank you, I thought I'd put together a huge giveaway prize for a lucky reader featuring some of my favorite things. This isn't sponsored in any way – it's just a little love and thanks for all the support you've given me.
Here's what the lucky winner will receive: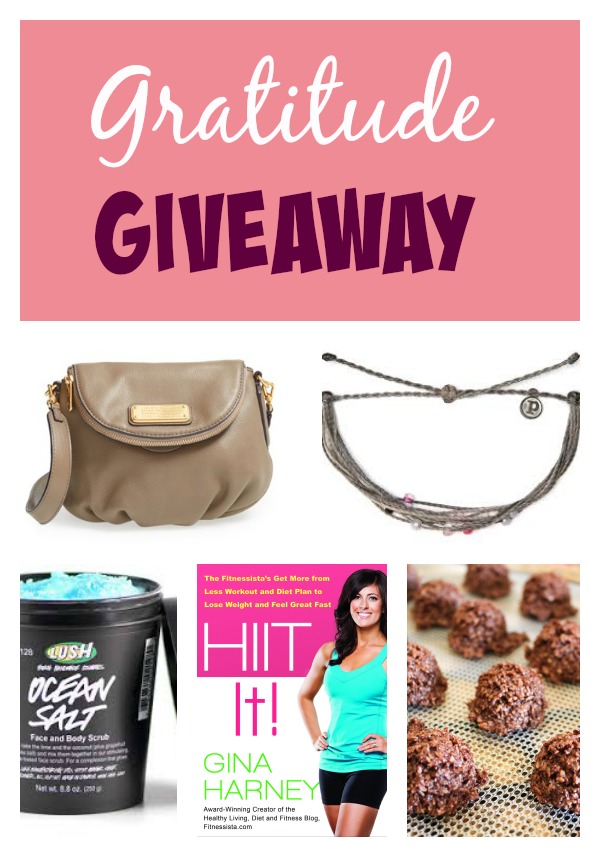 –a LUSH Ocean Salt body scrub (this smells extremely light and fresh, and leave skin super soft)
–a Pura Vida bracelet (the same beaded one I wear every day!)
-a Marc by Marc Jacobs mini Natasha crossbody (my very favorite purse)
-an assortment of chocolates, nut butters, bars, and homemade macaroons
-a personalized copy of "HIIT It!" (if you have one already, I can send it to a friend for you!)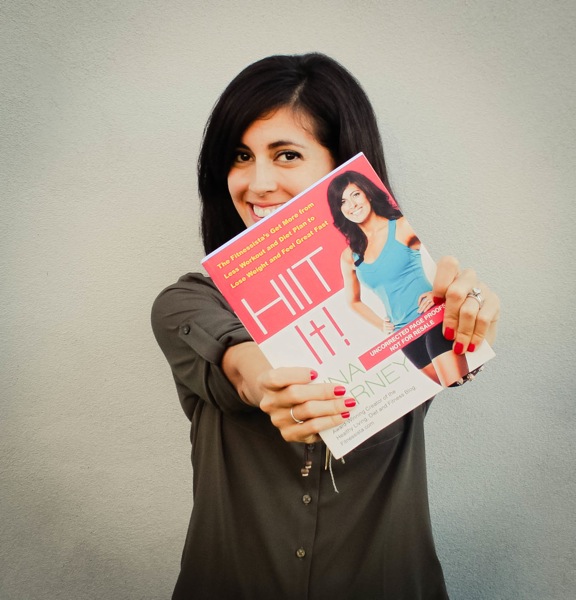 Here's how to enter: (3 total possible entries)
-Leave a comment with something that makes you happy 🙂
-If you'd like a bonus entry, it would be amazing if you picked up a copy of "HIIT It!' (available through Amazon and Barnes and Noble) and left an extra comment. If you preordered (thank you so much!!), be sure to leave an extra comment
-Please help me spread the word! Leave an extra comment to let me know what you did. Did you "HIIT It!" with a friend? Pin/Facebook/tweet/Instagram? Leave an extra comment and let me know how you share the love. <3
The lucky winner will be chosen next Thursday at midnight EST and announced in Friday Faves on Friday, January 30. International friends: since I am shipping this out, I'm happy to send the goodie package anywhere in the world.
Thank you again for being here, and for being such a light in my life.
xoxo
Gina