It's rare for me to have a case of the moan-days, since I love being able to spend the day with Liv. We'll do the usual thing (play, read books, go on a fun adventure. meet up with friends or just take it easy) and yesterday, I only had one thing in mind that I really wanted to do: get some fall decorations up.
It's really weird to be putting up decorations two years in a row.. in the same place. I kinda like it.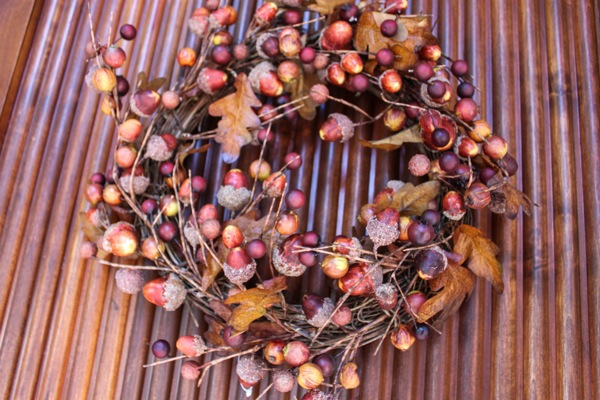 Spooky table runner: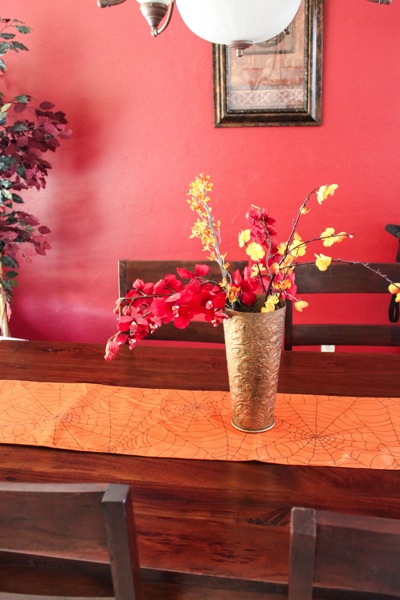 (I'm hoping I can convince the Pilot to paint the wall a less intense color, even though it definitely gives the room some personality)
Candle holders: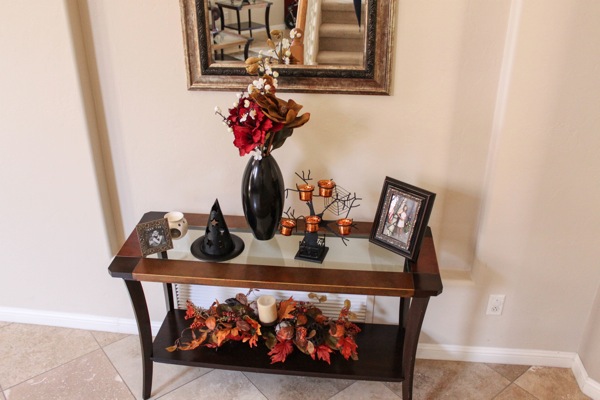 A giant witch hat, pumpkin (with a flameless candle on a timer- from World Market last year, but I'm sure they still have them), and tombstone: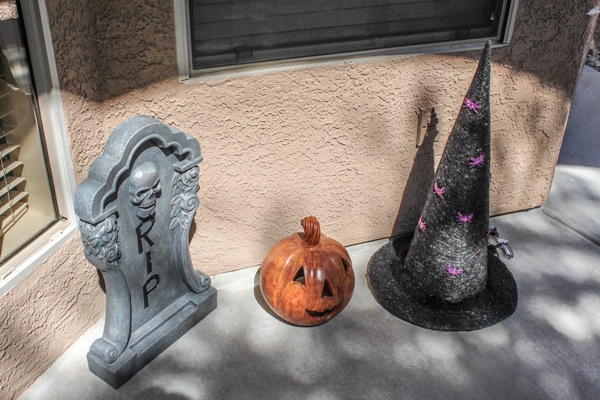 The only thing I still want to do is put tiny pumpkins in our fruit dish on the breakfast table. Other than that: done!
I like to keep holiday decor fairly simple, but as far as Christmas goes, the Pilot said, "It's on." I think he's still scheming from when we found out we live in Christmas neighborhood next to the Cranks. We were the Scrooge house with a single strand of lights, even though I loved them.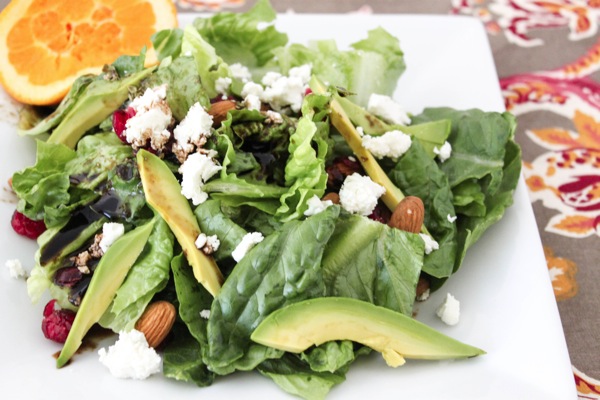 After my decorating blitz, it only felt appropriate to have a beautifully fall-ish lunch: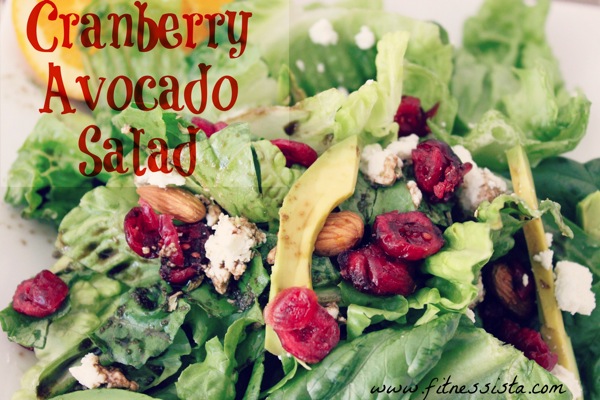 Cranberry Avocado salad.
It seems like a surprising combo, but the sweet cranberries perfectly complemented the creamy avocado. It was especially amazing with goat cheese and orange balsamic dressing (isn't everything better with goat cheese?).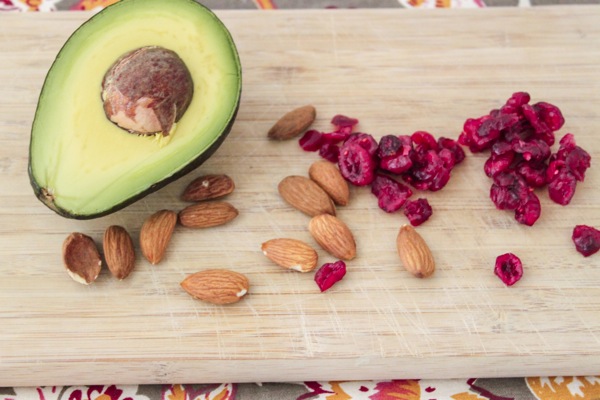 All I did was add dried cranberries, almonds and sliced avocado to romaine (spinach or chard would be lovely, too)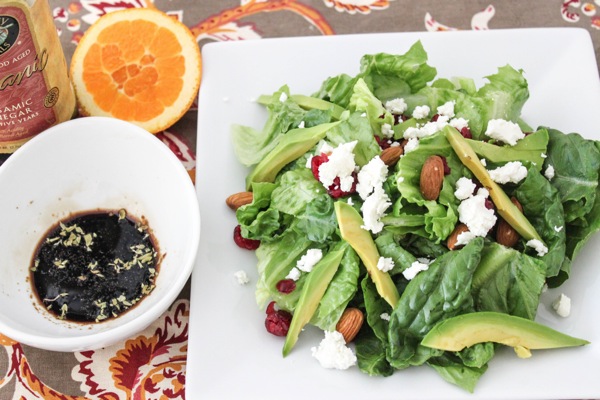 crumbled goat cheese on top, 
then made the dressing with a mix of balsamic vinegar, fresh orange juice, oregano, garlic, salt and a pinch of Stevia. 
(Usually I'd add some olive or hemp oil in there, too, but the salad was already filled with healthy fats from the avocado and almonds.)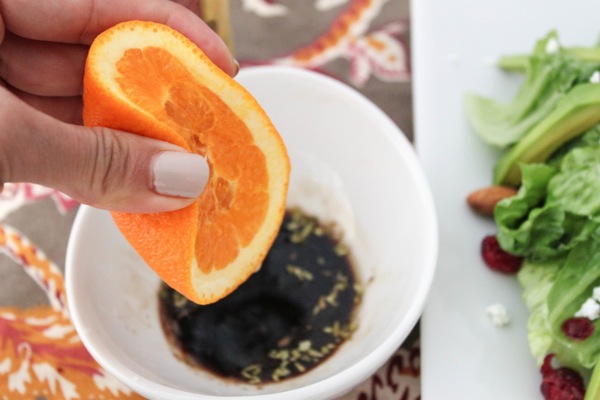 Festive, delicious and different- it would be great for a dinner party.
This morning, I'm taking Liv with me to work to get my photo taken for the staff photo wall. Somehow I managed to dodge it for a year and a half, but I guess it's finally gotta happen 😉
Hope you have a wonderful day!
xoxo
Gina
Thank you so much for Fitness Magazine for including me in this healthy lunch article <3
Something to do: The Spooktacular Sweatfest workout! Get it.
Zumba song of the day: Kickin' it old school