How many girls does it take….
to find the Jacksonville Bikram studio?
3.
Except we didn't find it… we got lost and went to Whole Foods instead. Never mind that 2 out of the 3 of us have GPS- we still got lost!!
Adventures 😀
How was everyone's weekend??
Mine was bueno, but especially fabulous since I got to escape from Valdosta and head to Jacksonville with two friends yesterday.
I made Spice-C smoothies (the restaurant's recipe) for the pilot, Ashley and I before we got on the road.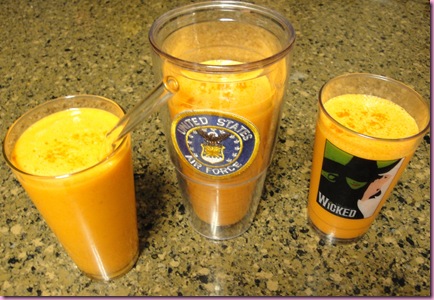 Fresh orange juice, goji berries, frozen pineapple, cayenne and foodgasms.
We picked up Jennie, then headed to Jax. Our first stop was the beloved Town Center, which has pretty much every store I could wish for.
We needed some shopping fuel, so before the extravaganza, we munched lunch at The Cheesecake Factory.
Bread basket: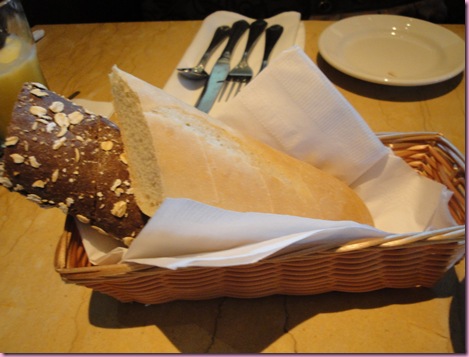 (I had two small-ish pieces of the wheaty bread)
And an AMAZING salad!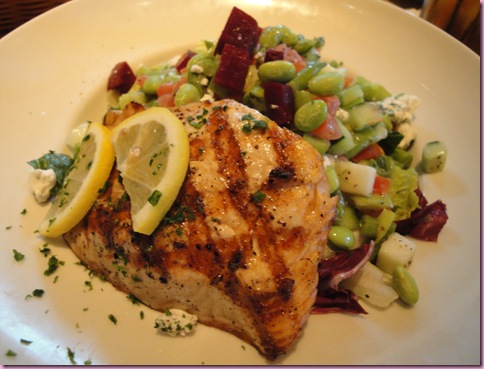 That's an appetizer salad.. their portions are ridiculous 🙂 I got the Vegetable Salad: Asparagus, Green Beans, Tomato, Cucumber, Roasted Beets, Apple, Edamame, Radicchio, Romaine and White Cheddar with Pomegranate Vinaigrette. Available with Chicken. (With goat cheese instead of cheddar and grilled salmon instead of chicken)
We shopped it up for a few hours –I did some serious Sephora damage- and then *tried* to go to Bikram. When we got lost, we just decided to hit up Whole Foods before coming back to V-town.
I got all of the necessary groceries –stay tuned for a reader's request post this week on pantry essentials!- and Ashley and I had a snack in the cafe while Jennie finished up her shopping.
My favorite dal saag soup: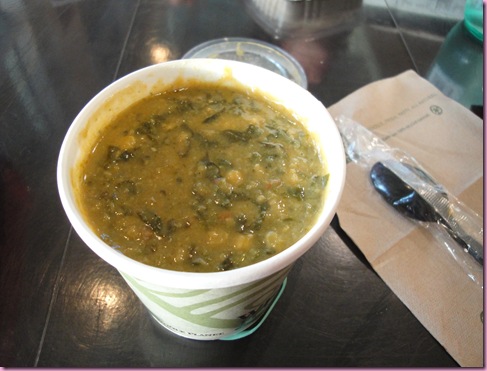 and some of these super spicy chips: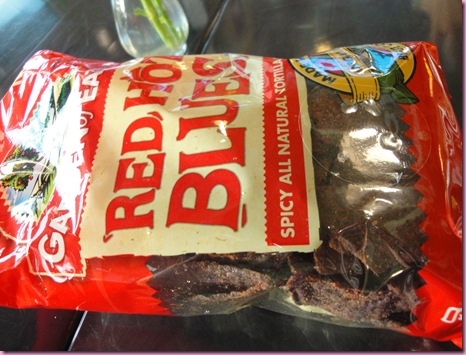 It was an awesome little day trip.. getting away from Valdosta feels so good 🙂
I came home to my pilot, crashed out, and then woke up bright and early for a pre-gym snack: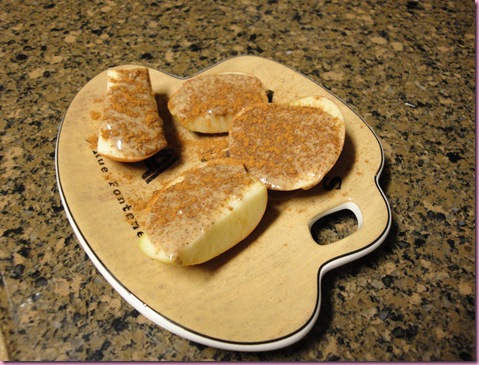 Ashley and I did about 45 minutes of shoulders, chest and upper back and then I came home for the rest of my bfast: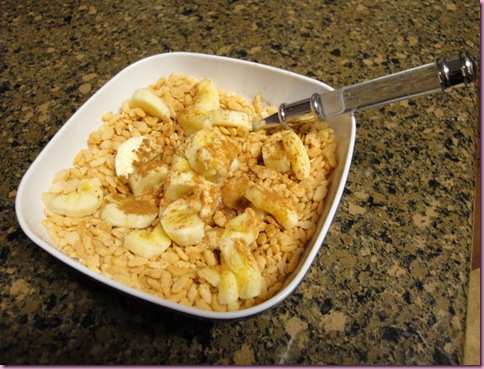 Puffed brown rice with almond milk, banana and cinnamon
And PROTEIN: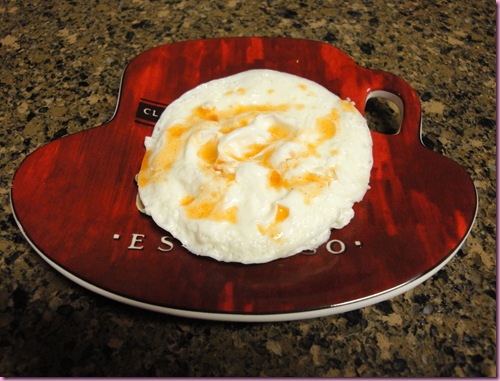 Little 2 egg white puff with Tabasco.
After my second bfast, we got the news that a family member of mine was in an accident late last night. I'm so, so, so thankful and happy he's alive, but have been a little under a black cloud all morning and so sad about it. No news on what's going to happen next, but he's alive and will be ok. That's all that matters.
I've been a baking (and un-baking) machine (pics to come) and am off to train a client before Pilates and Zumba.
See you tonight!
Gina
Something to do: Check out Week 2 of the Winter Shape Up if you haven't done so already 🙂