How my workouts have changed- 2nd trimester
Things have definitely slowed down over here.
In the beginning of the 2nd trimester, I felt AMAZING. I was rocking out my workouts and almost felt my pre-pregnancy energy levels. Weights, cardio, flexibility- it was all there, and I wasn't usually too tired to stick with my normal-ish routine [of course, there were some "I just need jammies and a nap" days in there too]. Towards the end of the second trimester, things needed to change a little and adapt with my growing belly + the extra weight I'm carrying around. It's much easier to feel lethargic when you have 22 extra el bees and your heart is working even harder to get blood and nutrients to you and the little one.
Here's a breakdown of what has changed in the second trimester:
1) Even more walking. Walking is the #1 thing that feels good right now, and since the weather has been lovely, I've been more likely to go on nightly walks. On days where I'm just too tired to get in a traditional gym workout, I take Bella for a long walk to shake my legs out, and it's perfect. I can definitely see why walking is the #1 pregnancy workout (swimming is a good one, too, but alas, I would sink since I can't swim).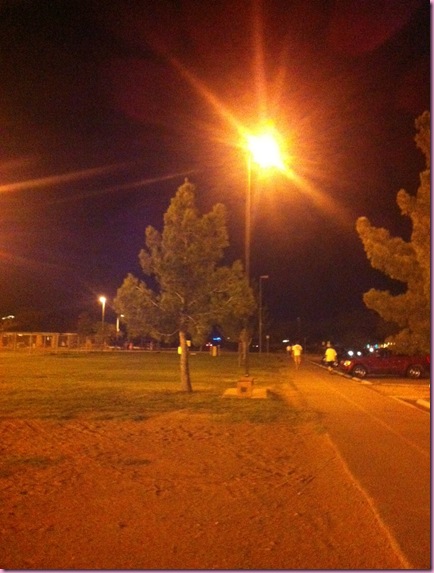 2) Weights started to sound like the absolute WORST thing ever. Despite this, I've been committed to keep up my strength training routine- I think it's going to be so important during labor and for bone health in general- but towards the end of the second tri, my weight workouts dwindled from 2-3 per week to 1-2 week. I focused on bodyweight exercises and more unique moves to make things a little more fun.
I'm going to have to get a little creative in the 3rd trimester with the weights, since my growing belly is only going to get bigger. It is fun to shock people at the base gym, though 😉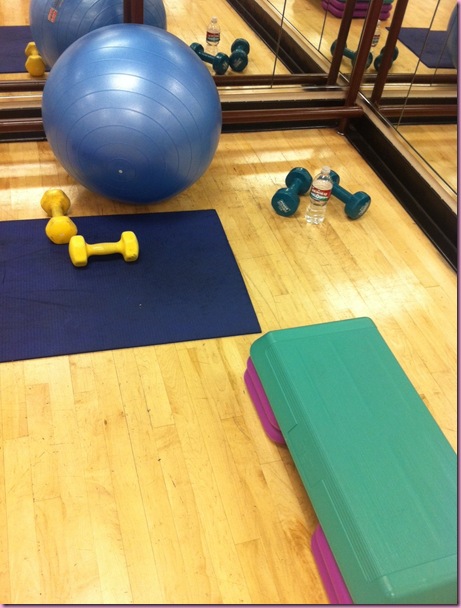 What stayed the same:
1) Zumba! I've still been teaching classes, taking classes, and having a blast. I probably won't be able to teach Zumba for much longer, which I explain in the plan for 3rd trimester (below).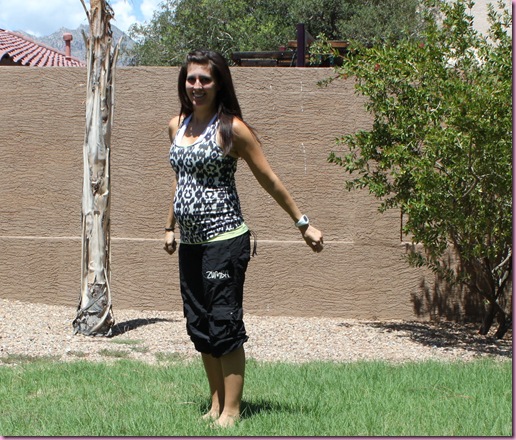 2) Resting. I've still been resting as much as my body tells me to, and I can imagine that it will be even more going into the third tri. It's been really nice to enjoy a long break from strenuous workouts, so I'll be excited and refreshed to get back into the things I've missed (Bodyrock and HIIT!) in January.
The plan for third trimester:
1) No more crazy ab exercises. I've worked my core up until this point, but I will not longer be doing exercises designed to target the core [we use our core all day, so it will still get a workout]. Having a strong core is extremely important during labor (push muscles, baby!), but I've read that ab exercises –especially crunches- during the third trimester can increase your chance of diastasis recti. Diastasis recti occurs when the ab muscles separate in the latter part of pregnancy, and usually go back together on their own. However, sometimes it can be severe and needs to be surgically repaired. No thank you.
2) Easing off the Zumba teaching. Zumba is my exercise drug.. I'm addicted and I love it. Sadly, I'm not going to be able to keep shaking it and bodypumping like I have been. I'm still teaching Zumba, and probably will up until November or so, unless my body tells me otherwise, but when I taught on Thursday, I started to cramp a little bit and needed to take it back. I want the guests to still get an awesome Zumba class, so if I can't do it full out, it won't be fair to them. After I get to the point where I don't feel comfortable teaching anymore, I'm hoping I'll still be able to assist the dance fitness classes (including Zumba) and just show the lower impact modifications. I'll probably continue to take Zumba classes the whole way through and just modify my little heart out 🙂
Just purchased from Amazon: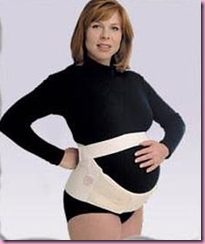 Source
Snazzy, yes?
I'll take it to the midwives to make sure it's cool to use, but am hoping that having a belly support belt will keep things from bouncing around too much.
The good news is that I'll still be able to work up until the little one makes her debut, I'll just be teaching lower intensity classes (lots of stretching!).
3) More yoga. I say this all the time, but as awkward and uncomfortable as I feel, I need to practice more. The best motivation is that I have a 10-class Groupon that expires in December and I don't want it to go to waste. I have my first class back planned tomorrow…. while I'm nervous about it- I haven't practiced in way too long- I know I'll feel like a happy yoga noodle when I leave.
So there ya go! Not too many changes, and I'm just going to go with the flow until January.
**Here's how my workouts changed in the first trimester + my workout pregnancy tips and tools
Hope you have a great night <3
G