Family: how workouts have changed in the first trimester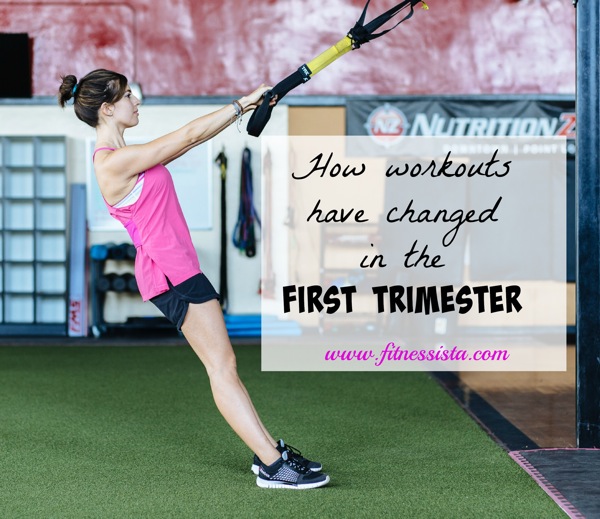 Still in the swing of things over here. <3
I've been so thankful to be able to continue with my workouts so far, especially since teaching is one of my jobs, and exercise is a huge sanity-saver for me. I always feel more calm, centered, and energized on the days that I move my body!
During the first trimester, the major things I had to deal with were nausea -I just felt like I was on the verge of getting sick pretty much all day, unless I was eating a snack- and fatigue. The good news is that teaching a class, or getting in a workout, distracted me from how I was feeling. It made me feel so good to move, and I often felt much better after class.
My primary care doc and my midwives both told me what I was told last time: stick with what you've been doing as long as it feels good. This is a great rule of thumb. Heart rate monitors and "prenatal classes" can be a guideline, but if it doesn't feel right, skip it and find something that does feel good! Sometimes you may need extra rest or extra off days -you're growing a human for goodness sake- so be sure to listen to your body and give it what it needs. Do no harm, and show yourself some extra love and TLC.
Things I noticed:
Even though some parts of this pregnancy are similar to the last, some aspects have been very different. For example, when I was pregnant with Liv, HIIT and running didn't feel right. I just knew that they weren't good choices for me, so I stuck with strength training, spinning, dance cardio, yoga here and there, and lots of walking. Barre wasn't a huge part of my life yet, and I'm happy that I've found this workout love. I think barre is an excellent workout for the duration of pregnancy (pending that you don't have any special considerations or limitations).
While my belly is definitely growing, it still feels like it stays in place as I move around. As baby continues to grow, I will definitely be getting another support belt to help keep things in place. (This is the one I used last pregnancy and was especially awesome for Zumba.)
What feels good:
-Walking. I'm back into occasional reading on the treadmill, and love taking the pups for little walks around the neighborhood.
-Orangetheory! I'm so happy that this still feels GOOD. While I'm in Orangetheory, I feel so energized, and strangely *light* while I'm running (otherwise, I feel a heaviness about me, that I know is only going to progress from here haha). It feels good to lift weights, squat jump, TRX, and do most of the things we've been doing in classes with minimal modifications for now. I'm making a thorough Orangetheory modification list that I will add to over the course of the pregnancy so I can share it with ya!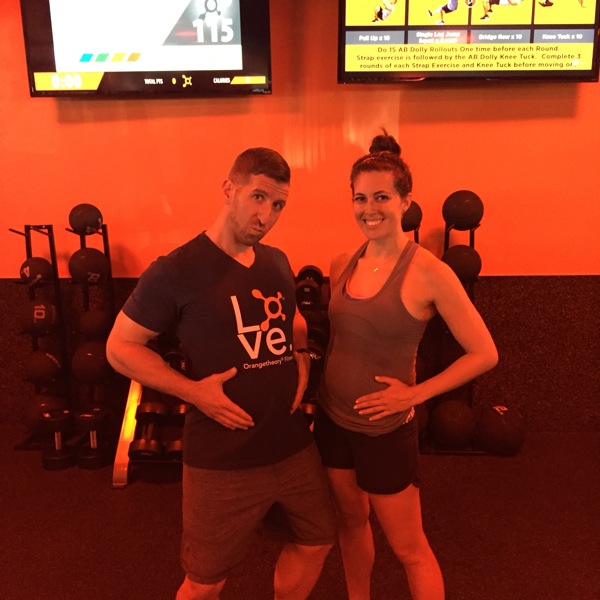 This is counterintuitive, but yoga doesn't feel as great as it usually does. It doesn't feel *bad* or wrong (thank goodness because I'm shoulders-deep in yoga teacher training), but I feel stiff and heavy during my practice. Some parts still feel wonderful, but other asanas have created opportunities for me to explore my practice in a new way. Arm balances feel fine, but forward fold feels like death. <— Filed under things I don't understand.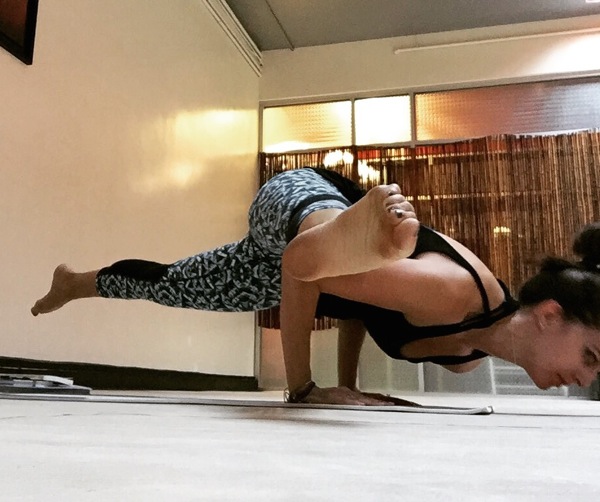 -Zumba! Zumba is one of those things that I'm pretty sure will always feel good. 😉 I'm just taking it easy on the merengue twists, but other than that, it's business as usual.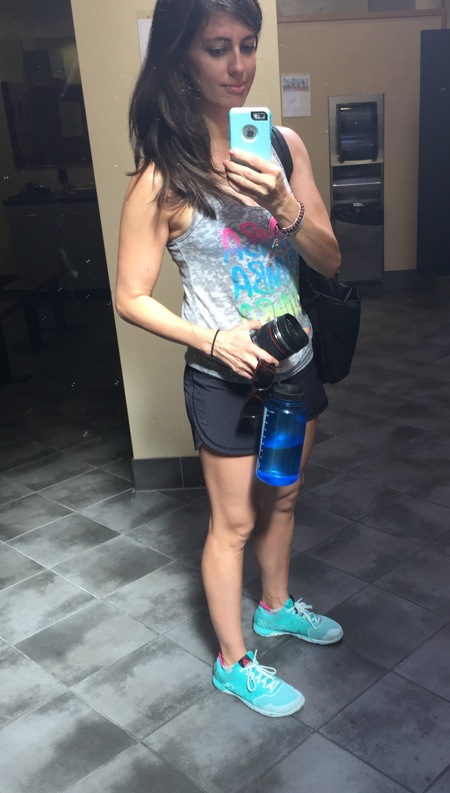 (I've had that shirt since I started teaching Zumba, maybe 6 years ago? Every time I wear it, I think I should probably get rid of it, but at this point, it's practically a mascot.)
-BODYPUMP. I'm still teaching my bi-weekly BODYPUMP classes, and while I've gone down in weights for a couple of tracks (squats and biceps), I've been able to keep up with it. BODYPUMP has an awesome brochure with pregnancy modifications here!
-Barre. As I mentioned before, I think this is an awesome pregnancy workout, as it's low impact and doesn't spend a huge portion of time jumping around or in a supine position (on your back). I have modified some crunching motions and ab work, but other than that, I'm hoping I'll be able to stick with it all the way through.
Modifications:
-Crunches. I have not been doing many, if any, crunching type movements. They don't feel right, and to be real, we're working on the reverse six-pack over here. 😉 I'm still working on keeping my core strong, which is important for posture, balance, protecting the back, and to help me push during labor (!), but am sticking with exercises like planks, plank walk-outs, deadlifts, knee to elbows, and spinal balances.
Something to keep in mind: avoid overtraining your obliques if you're pregnant. When you're making room for baby, the abdominal muscles separate, which is called diastasis recti. After birth, if the muscles have difficulties returning back to center, this condition can be prolonged and can give your stomach a bloated appearance. From what I've heard, is very uncomfortable, and can also lead to low back pain since there is less support from the core to protect your back. If you overtrain your obliques, you can pull your abdominals apart even farther, which could potentially worsen this condition. There are exercises you can do to encourage the abs back to together if the condition is prolonged after birth, but in the meantime, I'm trying to be conservative and strategic about how I train my core.
What are the types of workouts that make you feel good, and the ones you're kind of meh about?
Fellow mamas and preg friends: what modifications did you make during your pregnancy?
Hope you all have a lovely afternoon <3
xo
G
Blast from the past: how workouts changed during my first trimester last pregnancy