San Diego created a monster.
I had my first Thai experience, and since then have been dreaming of wrapping everything in rice paper and dipping it in peanut sauce. So when I was trying to figure out dinner last night –we usually go out, or get takeout on Saturdays- I said:
"Doyouwantpizzafordinner or… would you like some Thai food?"
"Thai sounds great!"
YES.
After doing a little Google review scouting, we decided to get some takeout from Thai China Siam. Crab wontons and red curry chicken for him, green curry vegetables, fresh rolls with peanut sauce for me: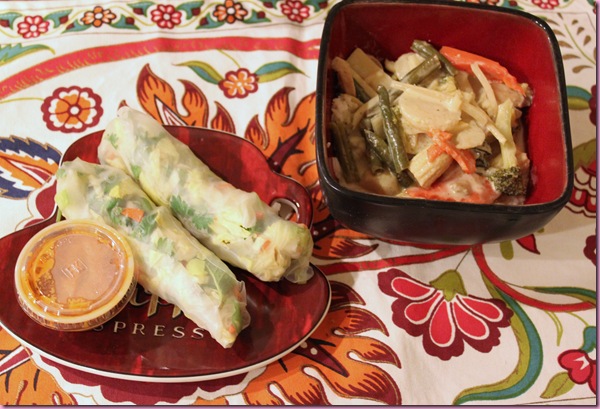 The verdict?
Everything I had been wanting.
My green curry was actually spicy (and I love how the rice soaks up the sauce!), and the fresh rolls were crunchy, fresh, and filled with cilantro and basil. I keep thinking about venturing into making some Thai food at home, but I think I need to have the authentic stuff a few more times to research the flavors first 😉
With full bellies, we blasted some Trans-Siberian station on Pandora, and busted out the rest of the Christmas decor and ornaments for the tree.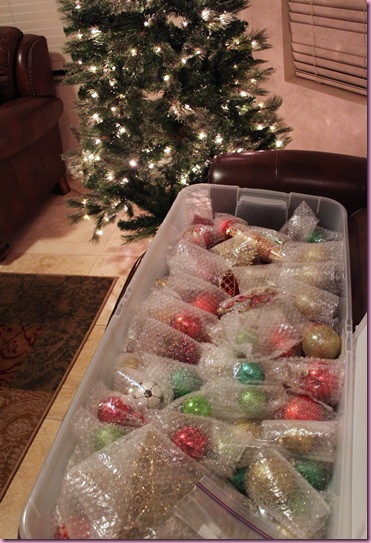 Two years ago, we bubble-wrapped every single one, because we didn't know where or when we'd see our ornaments again. Opening them made me feel very thankful, because I could remember how freaked out I felt when we were wrapping them up. We could be opening our ornaments in Korea right now, or anywhere really, and the fact that we're here in Tucson makes me heart so happy.
My mom and nana came over to hang out with us while we decorated the tree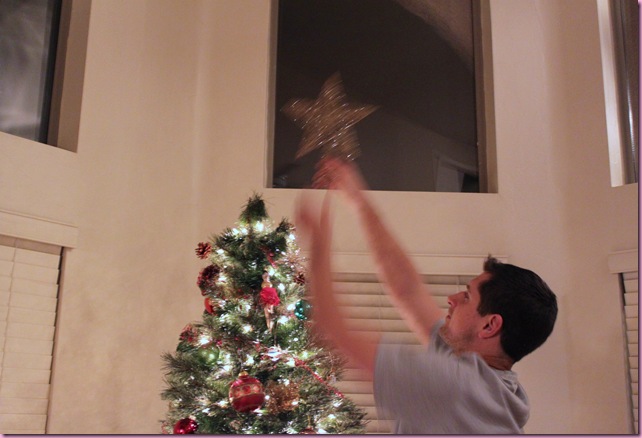 and the best part of the night was sitting on the couch with my nana, watching my mom and the Pilot get the holly garland on the second story ledge.
I laughed so hard, I had tears rolling down my face.
I had to give up the one I was wearing as a feather boa, and we definitely need a taller ladder… but they made it work.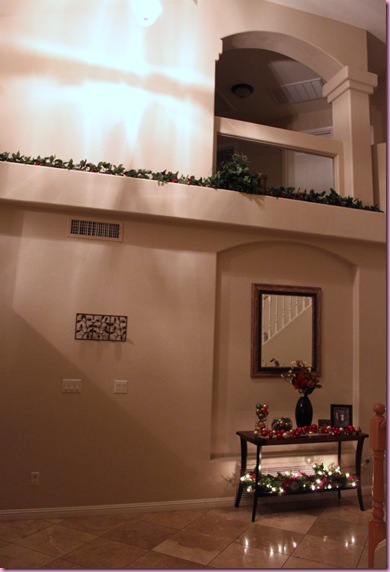 The finished tree: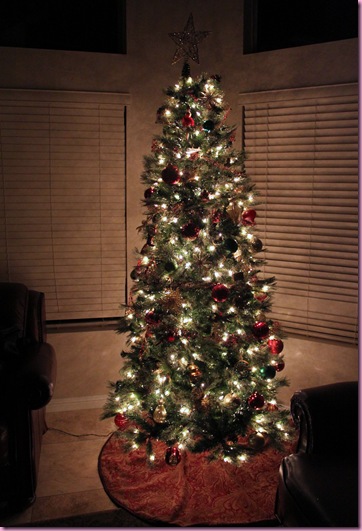 + our favorite ornaments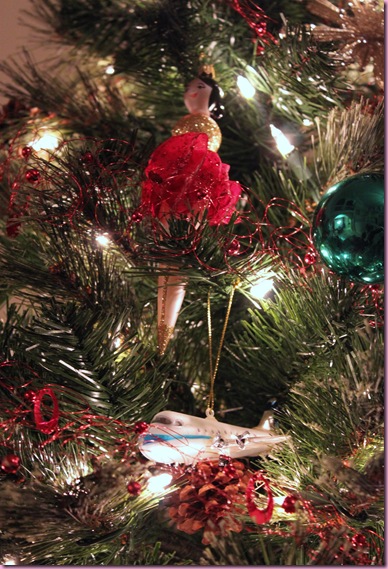 It was very good to see them again.
This morning, we're off to Sunday brunch with the fam, and then visiting Vies!
Hope you have a beautiful and relaxing day <3
xoxo
Gina
Something to talk about: What's your favorite type of ethnic cuisine to make at home? For me, it's Mexican, which is kind of a cheat since I grew up with it. Do you have any good Thai recipes or resources?
Something to do: A workout quickie:
Try the Turkey Treadmill Workout or the Black Friday Frenzy Circuit… or, if you have extra time, combine the two!