Back home from a sweaty Zumba class (got to dance with a blog reader and her family!)
showered: fresh and so clean
rocking my moccasins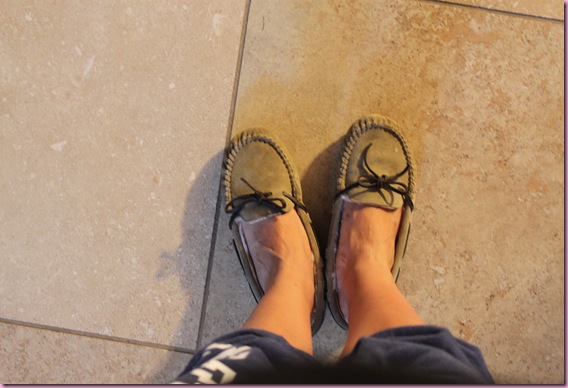 drinking tea and eating pie.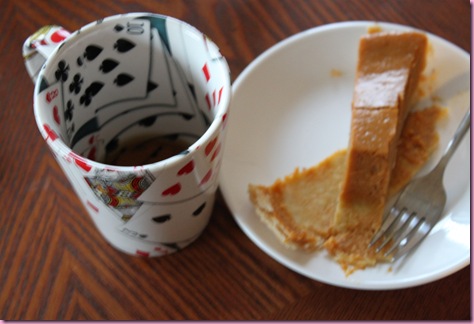 Oh, and dreaming about Las Vegas.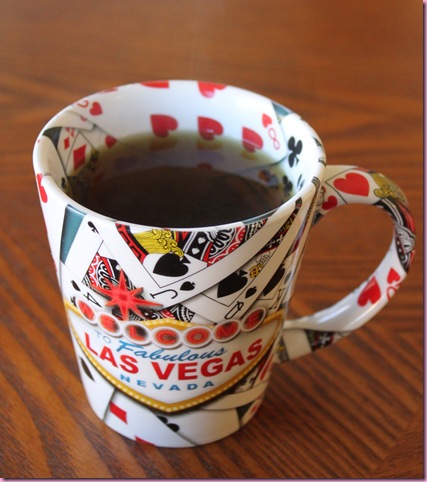 Vegas would be lovely right about now 🙂
And while I was gone, the painters were hard at work turning this:
into this!
They look like normal rooms, instead of circus rooms. I like that. Now we get to decorate….
The Pilot just made us some eggs to hold us over until dinner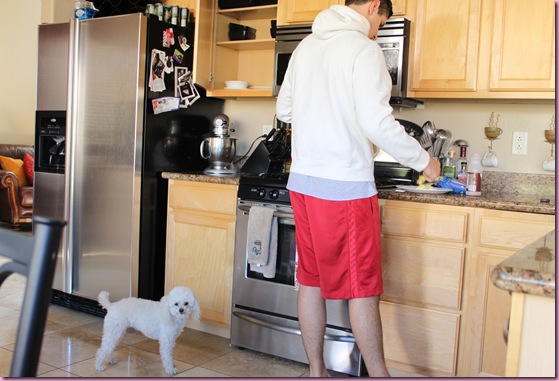 [While Bella stood next to him wishing for an egg of her own]
and he's outside hanging Christmas lights while I order some pizza, then I'll take Bella out there with me to cheer him on.
Have a lovely night and I'll see ya tomorrow!
xoxo
Gina
Something to read:
–12 Terrifying Jell-O recipes (salmon in jelly, anyone?)
–Black Friday shoppers fight over $2 waffle makers (this is why I go in the morning, instead of at night with the diehards)
Something to think:
This is printed in the locker room at work. I love it, and thought I'd share: