Chicken tikka masala, it's been way too long.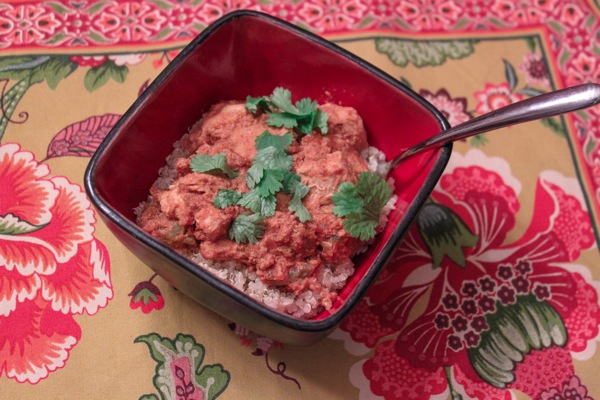 Tuesday night, while setting out the ingredients for Wednesday's slow cooker destiny, I thought to myself, "This could totally become a regular thing again!"
And then I started making everything and very quickly changed my mind.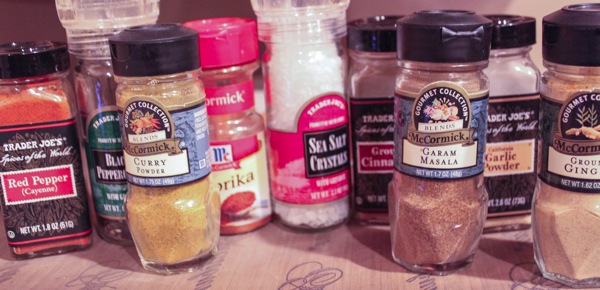 Anyone else get a little intimidated to see more than 15 ingredients and a very long prep process?
At the same time, it actually felt very luxurious to take my time and actually cook. Meals have been so fast and furious lately -10 minutes or less to prep is the standard- it was almost a form of meditation to measure components, grind cardamom, peel and grate fresh ginger.The Pilot was watching TV, Liv and the pups were fast asleep, and it was just me, some chicken and a whole heck of a lot of spices.
I prepped the marinade: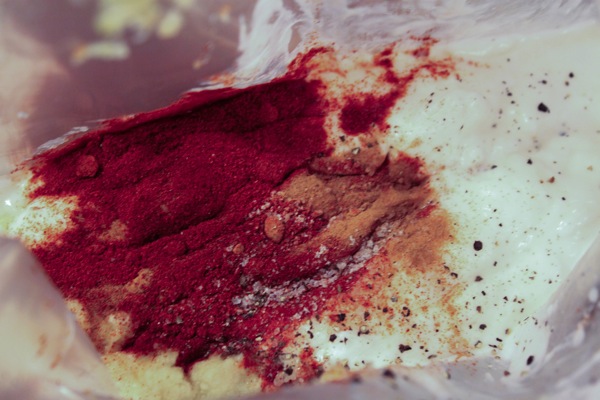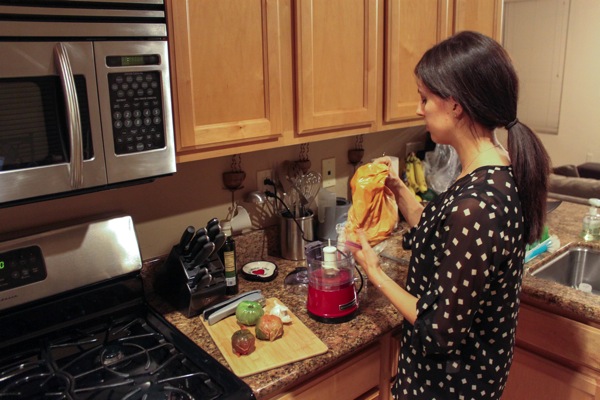 then made the masala.
I'm pretty sure it's illegal to boil gorgeous heirloom tomatoes, but I haven't really been in a raw tomato mood. They gave the masala lovely bursts of soft green.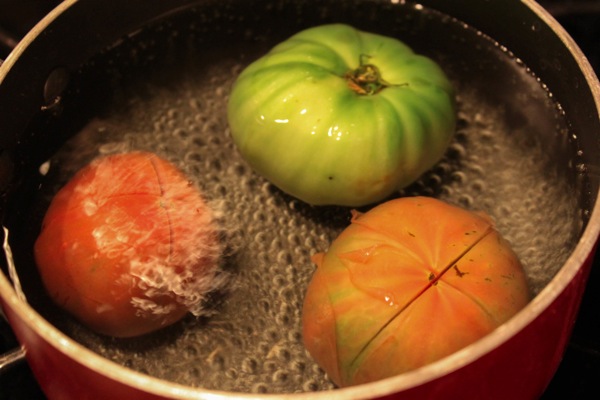 (I was especially excited to use these cute little chiles)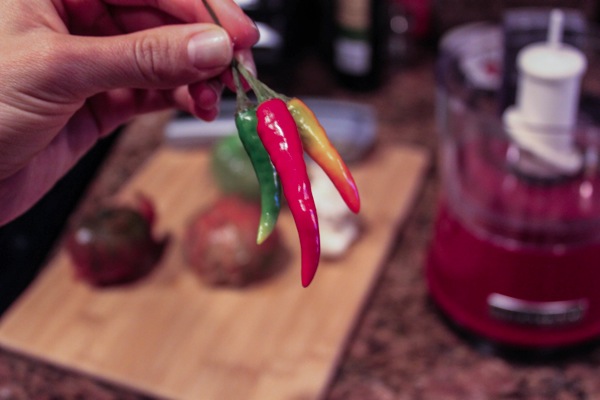 Both the marinated chicken and masala were stored separately in the fridge to put in the slow cooker during Wednesday's lunch break: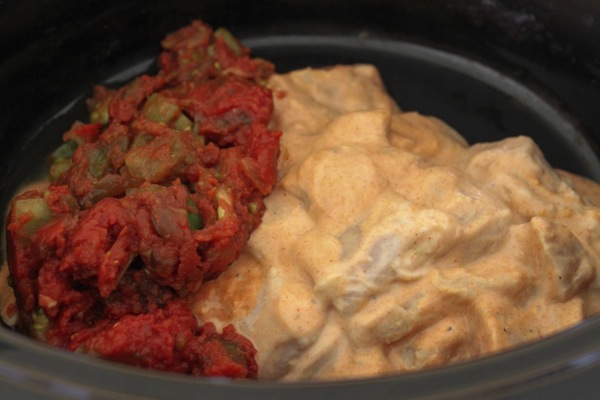 The chicken tikka masala came out really well, but sadly, not exactly like my favorite Indian restaurant's. I think Indian food is like so many ethnic cuisines; you have to really know the spices, put the measuring spoons down and go by how you feel. When I cook, I rarely measure unless I'm baking, and the best dishes are the ones that were improvised as I went along. For Indian food, I'm not 100% comfortable just throwing the necessary spices into a dish. Practice makes better though, right?
To my happy surprise, the tiny two Thai chiles were just enough to push this dish into burn-your-face-off territory, so I'm even more excited for leftovers tomorrow.
What's on the menu for dinner tonight? Are you eating like a PRO today?
I'm off to teach buff booty! Enjoy your almost-Friday.
xoxo
Gina
Just for kicks: The dogs after their grooming appointment. Caro did great, they both smell lovely… and have a little bit of the "pea in a pod" syndrome going on.
Sisters <3
NEW on the Fashion page: Love yourself! A fantastic reminder for the month of love.
Winter Shape Up: Check-in via the comments section to let me know how the Stairmaster workout went! Anyone else sore from yesterday's plankstravaganza??
Congrats to the Physique 57 giveaway winner:
Debbie, who said:
Send me an email (fitnessista at gmail dot com) and I'll send your info along to the P57 fairy! Stay tuned for more WSU giveaways… maybe a sneaky giveaway again soon 😉