Chickpea Cakes with Indian Spices
Last night we had an amazing dinner at Saffron–my favorite Indian restaurant in Tucson. We left in curry-food comas and I was inspired to create my own meal using spices reminiscent of our experience: Chickpea Cakes with Indian Spices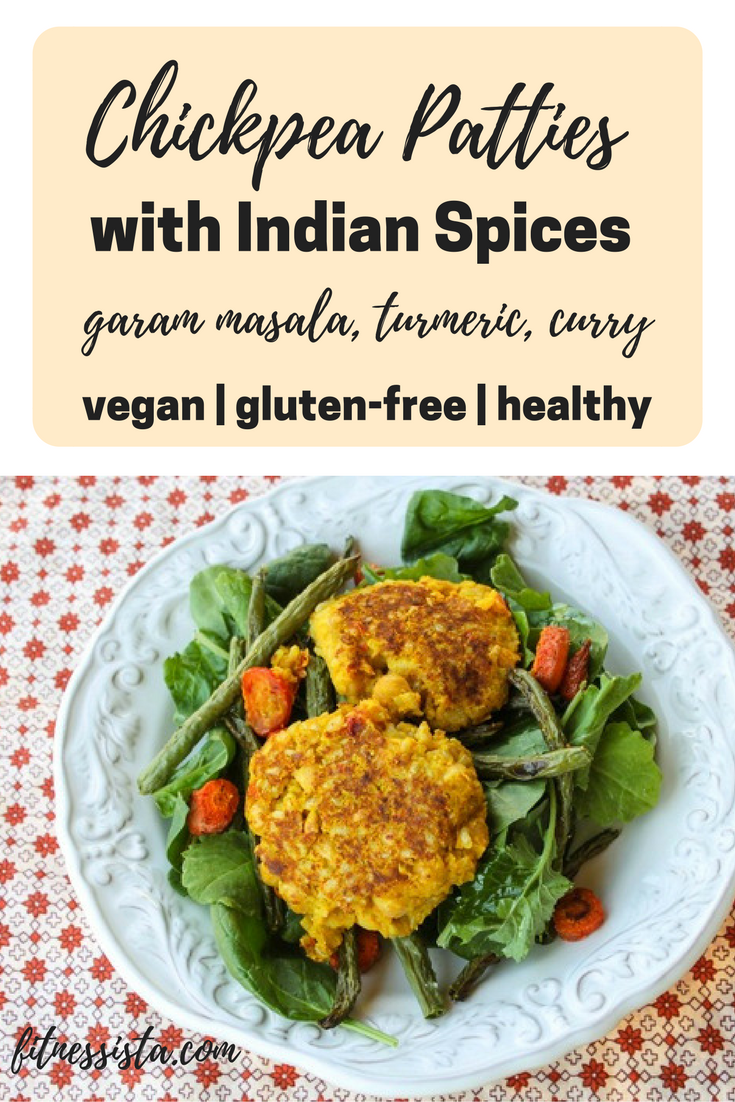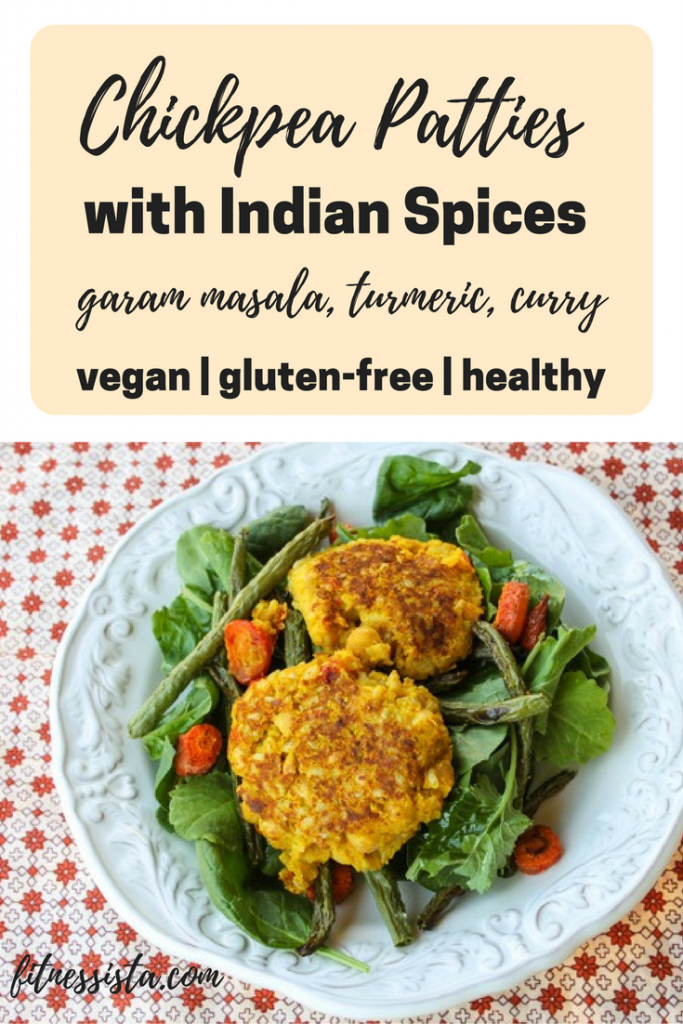 Our date night mentality has changed a bit after having a little one. The Pilot used to ask me if I wanted to go out to eat or see a movie and sometimes we'd be too tired and end up chilling at the house, and other times, we might spend part of dinner on our cell phones. Now, since date nights are more rare, we live them up pretty fiercely. We put on real clothes -aka no more lulu out to dinner for this girl. Last night I even painted my nails before leaving- and we put all technology aside to fully enjoy each other's company.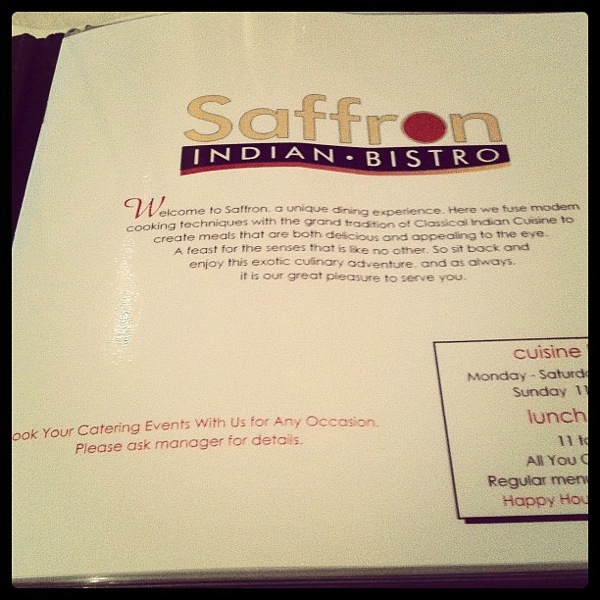 I left the camera at home and didn't take any meal pics, but we had incredible chicken dishes (spicy for me, medium for the mister), saffron rice, and I had a lovely glass of Malbec. It was glorious.
Then the two of us did what any new parents on a date night would do: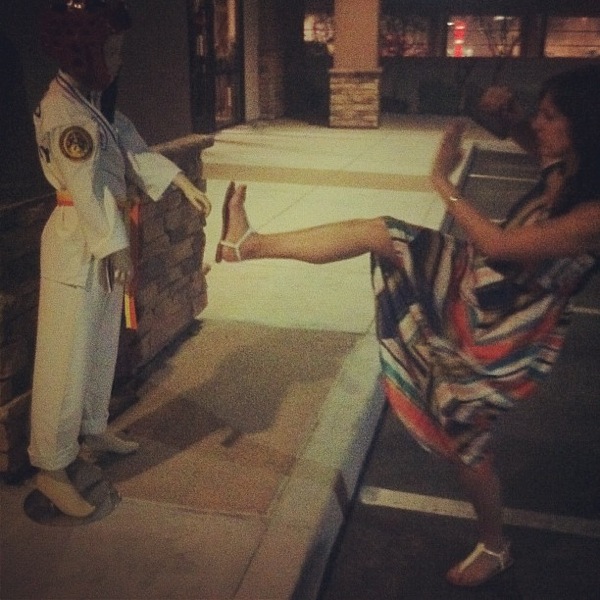 find a karate kid statue and take ninja pictures with it. Obviously.
I thought my pic was pretty good, until the Pilot took this gem: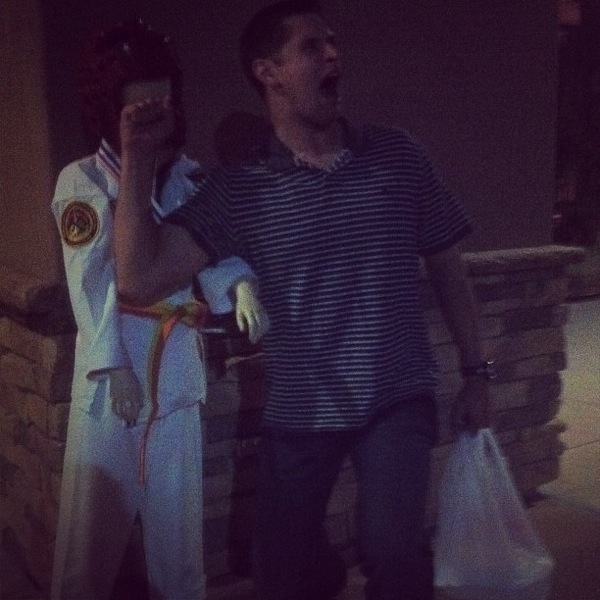 that, my friends, is what legends are made of. Hahah.
When we first walked into the restaurant and my nostrils were flooded with the glorious aroma of curry and fluffy bread, I felt like I was back in Valdosta at our favorite dinner spot. It made me realize how much I've missed Indian food since we've moved here, and it inspired tonight's little dinner recipe. (Plus, I wanted something to serve with the leftovers.)
Chickpea Patties with Indian Spices
I would do anything to be able to make REAL Indian food (Sana, come teach me the ways!) but for now, I'll just throw some turmeric, curry powder and garam masala and call it good. And it was actually very, very good.
Print
Chickpea Patties with Indian Spices
-1 can organic garbanzo beans, drained and rinsed
-1/2 C cooked brown rice (I cheat and use the frozen pre-made rice from Trader Joe's)
-6 grape tomatoes, chopped
-1 T olive oil
-1/4 yellow onion, diced
-1/2 t curry powder
-1/2 t cumin
-1/4 t tumeric
-1/8 t garam masala
-1/8 t coriander
-cayenne (as much as you like)
-salt (I used 1/4 t) and pepper
Instructions
In a food processor, add 1/2 of the chickpeas, oil and the spices. Puree until you have a hummus-type mixture. Pulse in the onion and tomatoes until well-chopped.
In a bowl, stir in the remaining ingredients and place the mixture in the fridge to chill for about 10 minutes. Divide into 4 servings and shape into patties.
Cook the patties in a skillet (I used some olive oil) on medium heat for 4-6 minutes per side.
Enjoy atop salads with a drizzle of olive oil, squeeze of lemon juice and your favorite veggies (we had roasted green beans and carrots). Also amazing with Indian food leftovers 🙂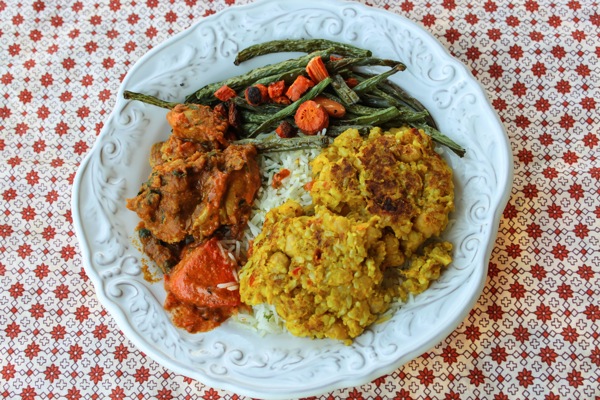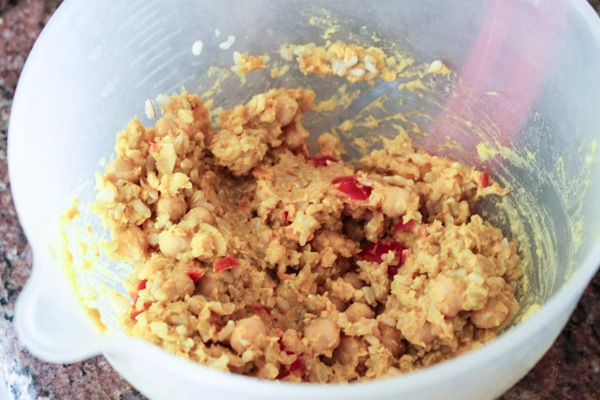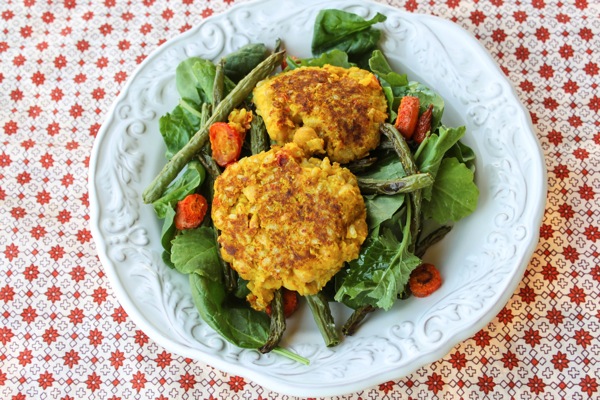 (If you're interested in the nutrition stats, check it out here)
Time to get in a little PM workout! Who's joining me for the Shape Up circuit? Don't forget to check in!
See ya in the morning!
xoxo
Gina
Recent Family posts:
Something to read:
Chocolate Avocado Cupcakes (I CAN'T WAIT to make these!)