Helloooooo 😀 It's me again… haha 😉 How's your night going?
Mine has been GLORIOUS because I got to teach Zumba after a 3-week hiatus. It felt so good to shake it again! Zumbies, come to class on Wednesday- I'm back in acción 😀
Some of today's eats:
Pre-Insanity fit test (aka before I got my booty handed to me by Shaun T.)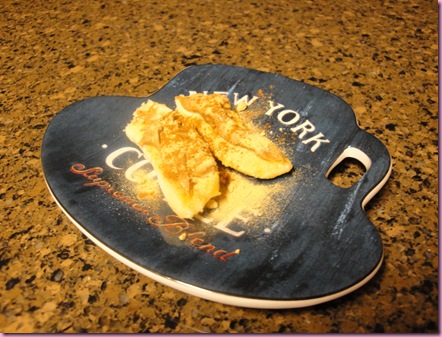 Bananer with almond butter and mesquite
Millet bread with cinnamon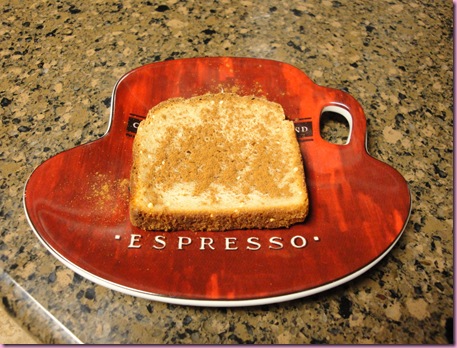 Post-Insanity Fit Test: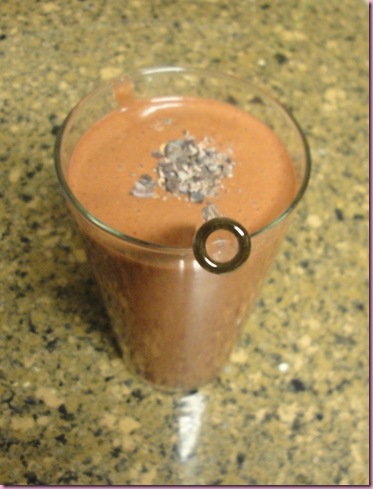 Choc Cherry Bomb Shake. It's so bomb 😉
Lonchi: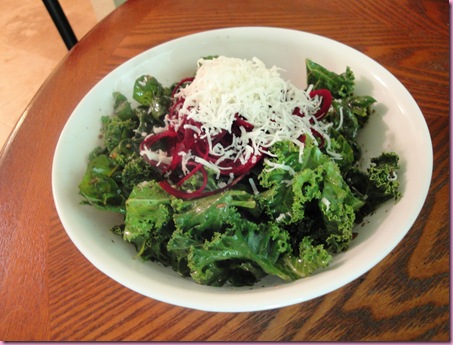 A massaged kale and rainbow chard salad, topped with spiralized beet (using this nifty gadget), raw goat cheddar, balsamic, and a hefty *shake* of GOLD: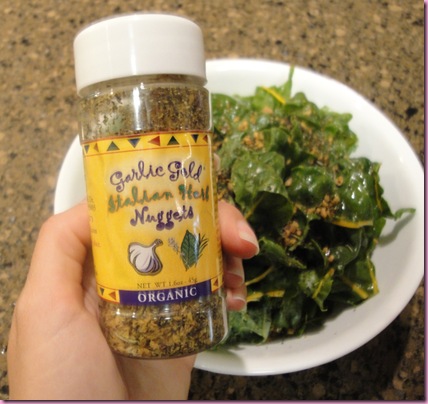 Italian seasoning mixed with crunchy garlic bits. I'm a fan.
And of course, the raw almond butter crunch moon pie.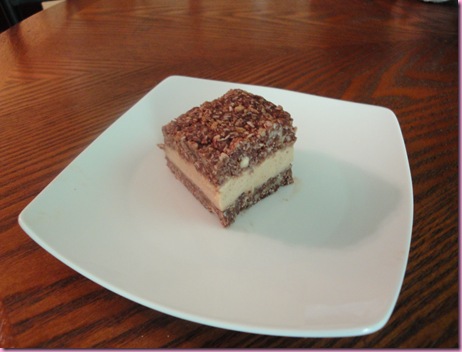 Stop looking at my moon pie. Heh heh.
'Twas glorious. Something about a mid-day dessert just makes the day so much better 😉
Well I'm off to shower my stinky face and then make some dinner. Have a lovely night and I'll see ya in the morning with a fun reader's request post.
xoxo,
Gina
Something to read: THIS Woman's Day.com article: 9 Healthy Treats From Food Bloggers. I'm so stoked to have been included in the article, along with some of my favorite ladies (Tina, Kath, Caitlin, The FBGs and Roni!). Check it out, yo 😀
Today's tip: If you're dreading it, don't do it. Obviously workouts can't always been fun and roses… oh wait, YES THEY CAN. Find a workout that makes you excited and that you look forward to, instead of dreading it. I'm not saying workouts should always be easy, but it should be easy for you to think of a reason why you want to be there.
There is a type of exercise out there that you will *love* and if you haven't found it yet, keep looking. It makes me sad when people tell me they *have* to run on the treadmill or they'll gain weight. No you don't. You can eat well and just do yoga and walking if that's what makes you happy. Take the "work" out of workout 😉